UltiPro Payroll Service Rates, Reviews, Complaints & Company Overview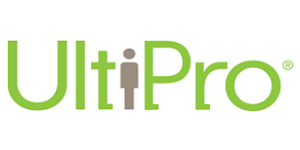 UltiPro is a cloud-based payroll service solution developed by Ultimate Software to enhance and simplify the way businesses handle payroll and other human resources management (HRM) tasks. The company works to bring you powerful, personalized solutions that help to grow your business.
About UltiPro Payroll Service
For more than 25 years, Ultimate Software has operated on the belief that people come first. By doing so, the company has been able to develop solutions that allow their own customers to operate on the same principle, allowing business owners to meet their goals and grow their brand.
Ultimate Software created UltiPro to provide business owners with a comprehensive HRM and payroll management service that works for them. The goal of the company is to make your job easier, leaving you free to focus on the other tasks that come with running a business.
The company boasts over 4,100 customers across 160 countries, some of which include the Phoenix Suns, the Red Roof Inn, and the Yamaha Corporation of America. Ultimate Software has consistently ranked within the top 25 of Fortune magazine's 100 Best Companies to Work For since 2012.
Free Payroll Quotes From Top Companies!
UltiPro Payroll Services
Ultimate Software's UltiPro Payroll is part of the developer's cloud-based HRM system, UltiPro. It offers businesses of all sizes and types a solution for their payroll needs, with features and services such as:
Integration: International payroll processing is often a hassle, but UltiPro has you covered. For employees outside Canada and the United States, the cloud platform allows you to integrate your preferred global payroll service provider safely and securely.
Mobility: UltiPro offers an app that allows employees and managers alike to access their pay and personnel information simply by using their UltiPro login information.
Payroll administration: Handle all of your payroll needs with UltiPro payroll services. There is no need for expensive programs or side calculations, as UltiPro Payroll calculates garnishments, overtime pay, and shift premiums for you.
Payroll Gateway: UltiPro offers the Payroll Gateway, a one-stop shop for all of your payroll information. From here, you have the ability to view and process payroll from start to finish, as well as view your payroll calendar.
Taxes: UltiPro provides quarterly updates to all local, state, and federal U.S. taxes, as well as Canadian federal and provincial/territorial taxes. You never have to worry about compliance again, as the company makes sure you stay up to date. UltiPro also includes Smart Tax Search, which automatically determines the correct payroll taxes based on location.
How Much Do UltiPro Payroll Services Cost?
It is difficult to provide the price of UltiPro payroll services, as costs are largely dependent on the needs and size of your business. Prices are based off of a software as a service (SaaS) subscription model.
The average starting cost of an UltiPro payroll service license starts at $600 per year, per every five users.
Any training, customization, or data migration may increase the overall cost.
UltiPro Payroll Service Reviews
It is not uncommon to find customer reviews for UltiPro payroll services that praise it for its ease of use and speed. Users particularly appreciate UltiPro for its reporting features, with many finding that the solution makes it easier for them to keep track of payroll and compliance. Others enjoy the mobile aspects of the service and state that being able to access their information at any time is incredibly helpful.
Though many people find UltiPro payroll services easy to use, reviews where customers complain about the difficulty of implementing the program are common. Some users report that the process of learning the system and training others is hard and that the company offers little support. Other users have reported that when they requested to have a new customer relationship manager in hopes of receiving better service, they essentially had to beg Ultimate Software to honor this request.
It is important to read through any available reviews before making your final purchasing decision, just as you would with any other product or service. The best way to see how something is going to work for you is to see how it has worked for others, so don't be afraid to ask owners of similarly-sized businesses about their experiences.
Author: Angela Escobar
Compare Competing Prices From The Best Payroll Pros