2021 AllState General Liability Insurance Rates, Reviews, Complaints & Company Overview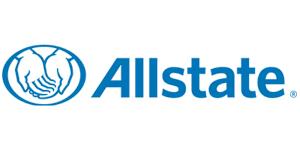 One of the things businesses look for when they're shopping for insurance is reliability, stability, and the knowledge that, whatever the claim, the insurer has the ability to settle it. Allstate fulfills each of these criteria. Year after year, this insurance company makes it onto the Fortune 500 list as one of the largest companies in America. An Allstate general liability insurance policy is backed by decades of industry knowledge and financial strength.
About Allstate Insurance
When it launched in 1931, Allstate Insurance Company sold auto insurance policies through the popular Sears catalog. In May of that year, Allstate landed its first client when William Lehnertz paid $41.60 to insure his 1930 Studebaker for 12 months.
Over the next six months, Allstate sold an additional 4,216 policies. It wasn't until 1934, though, that the company opened its first direct sales location. That Chicago office was the first of 12,000 Allstate agencies across North America.
In 1993, Allstate entered the New York Stock Exchange under the symbol ALL. Today, the company is America's largest, publicly-held casualty and property insurer.
Free General Liability Quotes From Top Pros!
Allstate Insurance Services
In addition to the personal policies you see advertised on television, Allstate offers a full line of commercial insurance products. On all policies, the client sets per-loss and annual limits. Professional coverage options include:
General liability insurance: Protects you against third-party (i.e. customer) injury and property damage lawsuits with coverage determined by the per-loss and annual limits you set.
Employment practices liability insurance: Protects you against employee claims of sexual harassment, discrimination, and wrongful termination.
Data compromise insurance: If there's a data breach, Allstate provides legal support, customer notifications as required by statute, monitors customer credit, and manages the case.
Miscellaneous professional liability insurance: Protects you against claims made due to professional errors, omissions, and negligence.
Employers non-owned auto liability insurance: Protects you when an employee has an accident while conducting business for your company, even when the employee drives his or her own vehicle.
Products and completed operations insurance: Protects you against claims based on products your company sells, produces, distributes, or handles.
Commercial property insurance: Protects you against physical asset damage losses.
Commercial auto insurance: Allstate allows you to adjust limits and deductibles for greater cost-efficiency. Policies protect company and fleet vehicles in the event of an accident.
Business interruption insurance: Protects you when a natural disaster interrupts normal business practices. Recommended for companies in areas at high risk of natural disaster.
Workers' compensation insurance: Protects you when an employee is injured on the job. In most states, a workers' comp policy is mandatory.
Finally, an Allstate business owner policy combines multiple commercial policies. The most common packages include at least property and general liability policies. Companies that have employees are strongly encouraged to add an employment practices liability policy as well as workers' compensation insurance, even if not required in their state
How Much Does Allstate General Liability Insurance Cost?
Estimating insurance costs is impossible without knowing a number of variables. The size and type of business, assets, deductibles, loss limits, and much more contribute to the cost of your insurance policy.
A general liability insurance policy has a median price range of $425 to $921
The annual average cost of general liability insurance ranges between $483 and $2,758
The main factor insurers consider is your industry. For example, a contractor is considered a greater liability risk than a retailer, which means they have higher insurance costs. In addition, insurers look at how many years you've been in business (similar to experienced drivers paying lower auto insurance rates than young drivers). Your claim history, annual revenue, and number of customers also play a role in determining your general liability rates.
Allstate Insurance Reviews
Reviewers appreciate Allstate's strong financial position and wide array of products and coverage, which makes them an ideal choice for both small businesses and large enterprises. They also like that Allstate offers clients "Commercial Certified Agents." Obtaining that certification includes specialized training to better understand the unique needs of their business clients.
Another selling point is that every state has multiple Allstate agencies, so clients are never far from an agent when they need a face-to-face meeting. Closely related is the company's 24/7 customer support, available both online and via phone call.
With 85+ years behind them, Allstate also has experience insuring companies in every industry. And the company's agents work one-on-one with clients to draft the exact insurance plan that fulfills the customer's needs.
Finally, Allstate partners with numerous trade associations, which allows the insurer to offer discounts to small businesses. In fact, over 10,000 small businesses rely on Allstate to handle their insurance needs. This type of market share is indicative of the company's exemplary quality.
Author: Angela Escobar
Compare Competing Rates From The Best General Liability Companies