2021 Travelers General Liability Insurance Rates, Reviews, Complaints & Company Overview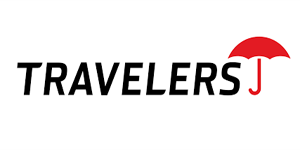 Travelers Insurance is a company with over a century of experience behind it and is one of the largest insurance providers in the United States. Though the company's headquarters remain in Minnesota, it has operations throughout the U.S., Brazil, Canada, the Republic of Ireland, and the U.K.
About Travelers
Founded by James Batterson in 1864 as the Travelers Insurance Company, Travelers boasts the distinction of both being the seller of the first accident insurance in the United States as well as being the first company to offer more than one type of insurance in the U.S. By 1901, the company had expanded its offerings to include automotive, health, and liability insurance in addition to accident and life insurance. Travelers retains their operating name today, but was purchased by the MetLife Insurance group in 2006.
For over 150 years, Travelers has been a firm believer in the idea that the customer comes first. It prides itself on being a company that cares, providing coverage for all the things that matter most. Whatever your insurance needs may be, Travelers is there to help.
Free General Liability Quotes From Top Pros!
Travelers General Liability Insurance
Travelers offers general liability insurance in addition to the plethora of other insurance policies the company has available. General liability insurance from Travelers covers you in the event of third-party (non-employee) bodily injuries on your property (falls, slips, employee activity, etc.), as well as advertising injury and property damage. It also covers the cost of your legal defense in the event of a lawsuit for any covered claims and any judgement or settlement awarded for those claims. Other insurance policies available from Travelers include:
Commercial umbrella: This is essentially extra liability insurance. It offers protection in the event of major claims that standard liability insurance may not cover.
Data breach: Most businesses operate through e-commerce platforms in addition to their physical store. A data breach can have major ramifications, leading to loss of confidential information, revenue, and even the business as a whole. Data breach protection offers coverage for cyber extortion, data restoration, and public relations costs.
Professional liability: Also referred to as errors and omissions insurance, this offers coverage in the event that your business is sued for errors, malpractice, or negligence.
How Much Does Travelers General Liability Insurance Cost?
The price of every insurance policy is based on several factors that the insurance provider uses to determine the risk of providing insurance. All insurance is basically a bet, with you betting that something bad will happen and the provider betting it won't What you pay is based on how likely the insurer thinks it is that you're right.
Risk is calculated using an actuarial table. Your answers to certain questions are fed into the table, which provides a report that estimates how likely it is that you'll make an insurance claim. Factors that determine risk include:
Amount of customers
Amount of employees
Annual revenues
Claims history
Credit rating
The industry of you business
Years in business
Costs vary based on these factors. What follows is a general pricing guide based on national averages to provide an idea of what you can expect to pay for your Travelers general liability insurance. Click Request a Quote for a more exact estimate.
A general liability insurance policy has an average cost around $750 per year.
A general liability insurance policy for a small professional office with 10 employees has an average cost around $3,000 per year.
A general liability insurance policy for a sole proprietor in a low-risk industry has an average cost around $500 per year.
A general liability insurance policy for a small business has an average cost between $400 and $500 per year.
A $500,000 umbrella policy has an average cost around $1,500 per year.
Travelers General Liability Insurance Reviews
Customer reviews for Travelers general liability insurance are highly positive, with many people stating that they offer superior customer service in comparison to other providers. People have praised the company for its website and mobile tools, saying that they are easy to navigate and simplify the claims process, as well as the process of finding information. Others enjoy that it is easy to find coverage options in their area, since Travelers is available in all 50 states.
However, while Travelers does have a presence in every state, not all of their coverage options are available in each state, which some customers take issue with. People have also complained about the price, finding it to be more expensive than other insurance providers. It is important to note, though, that some of the customers that have said the company is too expensive have also said the higher price comes with more coverage options and local agents.
Author: Angela Escobar
Compare Competing Rates From The Best General Liability Companies