2021 Nationwide General Liability Insurance Rates, Reviews, Complaints & Company Overview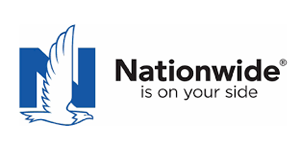 Known for its catchy jingle and being on your side, Nationwide Mutual Insurance offers an extensive portfolio of products designed to protect the financial stability of businesses and individuals. In addition to commercial auto and business property, Nationwide general liability insurance helps protect organizations against a variety of third-party claims.
About Nationwide Mutual Insurance
What began as an auto insurance company in 1926 is now one of the largest insurance and financial services in the world. Nationwide Mutual Insurance Company credits its success to its customer-centric focus.
The Fortune 100 company offers a full range of personal and commercial insurance products. They even offer specialty insurance policies, such as pet insurance, and a complete listing of financial products. In addition to insuring your business, car, or boat, Nationwide helps clients start a pension fund, open a mortgage, buy an annuity, and more.
Free General Liability Quotes From Top Pros!
Nationwide Commercial Insurance Products
Nationwide underwrites a wide range of insurance policies, specializing in small businesses in a number of industries.
Business liability insurance
A business liability policy helps protect your organization against a variety of risks and lawsuits brought by third parties (i.e. not employees). Protect your assets against claims of bodily and personal injury, property damage, and more. Coverage includes:
Legal fees, including attorney expenses, investigation costs, judgments, and settlements, up to the limits of your policy
Injury and property claims, including damages from accidents that occur at your place of business, issues with your products, and advertising for your business
Advertising injury, such as inadvertent copyright infringement
General liability doesn't cover everything. Items not included in this policy include:
Employee injuries – requires a workers' compensation policy
Professional mistakes – requires an E&O policy
Auto-related claims – requires a commercial auto policy
Punitive damages
Intentional acts
Claims of shoddy workmanship
Business owner's policy
Commonly known as BOP insurance, these policies combine the most common commercial insurance policies into a single package: General Liability, Property Damage, and Business Income.
Additional commercial insurance products
You can add a number of policies to your portfolio. Your agent can guide you through the policies recommended for your particular business or industry. Options include:
Directors and officers liability insurance: Commonly referred to as D&O insurance, this protects the assets of the organization's directors and officers.
Employment practices liability insurance: Protection against a variety of employee claims, including discrimination, wrongful termination, and invasion of privacy.
Fire legal liability: Protects you against damages to a building your business rents or occupies due to a fire caused by your negligence.
Hired and non-owned auto liability insurance: Covers short-term auto rentals and employees' personal vehicle use for business purposes.
Liquor liability insurance: Protects businesses that sell, distribute, and serve alcohol against injury claims.
Product and completed operations liability insurance: Protection against claims based on damages caused by your products or services.
Umbrella policy: Extends liability policy limits to protect your business against unusually high losses; recommended for higher risk industries.
How Much Does Nationwide General Liability Insurance Cost?
Insurance rates depend on your answers to a variety of questions the insurance company uses to gauge how risky it would be to sell you a policy. The insurer feeds your answers into an actuarial table, which compares your answers to thousands of others to determine how likely it is that you will file an insurance claim. Nationwide is mainly interested in:
Your industry
Your claims history
How long you've been in business
Your annual revenues
How many people you employ
How many customers you have
Your credit rating
Costs vary widely based on these factors. The following are general estimates based on national averages. Click Request a Quote for a more accurate cost estimate.
A general liability insurance (GLI) policy for a sole proprietor in a low-risk industry costs around $500 annually
A GLI policy for a small professional office with 10 employees costs around $3,000 per year
A general liability policy has an average cost of around $750 per year
A small business's GLI policy costs between $400 and $600 on average
A $500,000 umbrella policy costs around $1,500 per year on average
Nationwide Insurance Reviews
Reviewers praise Nationwide Insurance for offering a wide variety of insurance policies, particularly noting their appreciation that the company lets customers create customized packages. The result is the ability to design a policy to protect your business based on your level of risk.
Customers also note that Nationwide offers industry-specific policies designed with the unique needs of that particular organization. This is particularly popular since risk and needs vary greatly by industry (hair salons, for example, have radically different insurance needs than plumbers do). Reviewers also note that Nationwide has plenty of local offices available, as well, so you have a live, face-to-face person available to assist you.
There are few negative complaints for their commercial products, but loads of complaints from clients with personal policies. Most complaints center around the claims process, namely that Nationwide does everything it can to get out of paying. When shopping for commercial insurance, read online reviews but also ask others in your industry for their recommendations.
Author: Angela Escobar
Compare Competing Rates From The Best General Liability Companies