2021 The Hardford General Liability Insurance Rates, Reviews, Complaints & Company Overview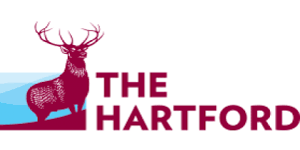 The Hartford is an insurance provider that offers a variety of coverage options to suit a broad range of needs. With a wealth of experience behind it, The Hartford has what it takes to help with your insurance needs.
About The Hartford
Initially founded as a fire insurance company in 1810, The Hartford has grown exponentially over the last 200 years. As the country and world changed throughout the 19th and 20th centuries, so did the needs of the people. The company noticed this and, in 1913, expanded its insurance offerings to include accident coverage, auto coverage, business interruption, and personal damage coverage. And, as times changed further, so did The Hartford. In 1983, the company became the first insurance provider with a dedicated small business service center and the only provider to offer home and auto insurance to AARP members the following year.
The Hartford boasts more than 200 years of service to a wide range of customers. The company firmly believes that the only way to do business is with a focus on its clientele. It works to build lasting relationships based on trust.
Free General Liability Quotes From Top Pros!
The Hartford General Liability Insurance
The Hartford offers general liability insurance as well as other commercial insurance policies to businesses across the country. General liability insurance protects you in the event of third-party (non-employee) bodily injury claims. This means that if someone that is not employed by your business is hurt on the premises or by one of your products, The Hartford has you covered. It also offers protection against advertising injury and property damage.
In addition to standard general liability insurance, The Hartford offers specialty general liability insurance, which is designed for higher hazard liabilities that involve more unique products and risks. They also have extended business liability coverage, which makes it easier to add entities and individuals to an existing policy.
Business owners' policies are also available from The Hartford, which include general liability coverage, as well as:
Business income insurance: In the event that your operations are suspended, business income insurance helps to replace lost income so that you are able to continue paying rent and payroll (so long as the event that lead to the suspension of operations is a covered cause).
Commercial property insurance: This protects the property that your business owns, providing coverage for items such as important records and loss of accounts receivable.
How Much Does General Liability Insurance from the Hartford Cost?
Providing an exact price for any insurance policy is difficult, as the cost depends on several factors that the provider uses to determine the risk of insuring you. To put it simply, insurance is just a bet; the insurance company bets that nothing bad will happen and you bet that it will. What you pay is based on what the insurance company has determined is the likelihood that you are right.
The industry of your business
How many years you have been in business
Your claims history
Your credit rating
How many customers you have
How many employees you have
Your annual revenues
Prices may vary widely based on these factors. That being said, what follows are some general estimates based on national averages to provide an idea of what you can expect to pay for your general liability insurance from The Hartford. For a more exact estimate, click Request a Quote.
On average, a general liability insurance (GLI) policy costs around $750 per year.
For a sole proprietor in a low-risk industry, a GLI policy has an average cost of $500 per year.
A GLI policy for a small professional office with 10 employees may cost as much as $3,000 per year.
For a small business, the average cost of a GLI policy is between $400 and $600 per year.
A $500,000 umbrella policy averages around $1,500 per year.
The Hartford General Liability Insurance Reviews
Customer reviews for general liability insurance from The Hartford are largely positive. People have said that the company is quick to respond to claims and takes care of everything as soon as possible. Other customers have echoed this sentiment, finding that The Hartford offers excellent service and works to ensure that all of their customers are taken care of.
There are some, however, who have talked about issues with the insurance provider. While most people who have dealt with claims through The Hartford say they experience quick responses and service, there are those who claim the company has denied claims or dragged out the process. Some customers have also said that they were switched to a representative unfamiliar with their claim or situation in the middle of the claim process.
Author: Angela Escobar
Compare Competing Rates From The Best General Liability Companies