2021 Chubb General Liability Insurance Rates, Reviews, Complaints & Company Overview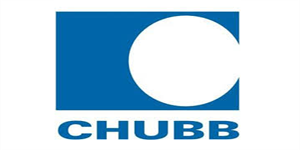 Chubb offers a broad range of commercial insurance products for nearly any industry. With operations in dozens of countries, it is truly a global firm, insuring organizations in everything from aerospace to construction, agriculture to education. The company offers businesses varying levels of coverage depending on their individual needs and the risk level relevant to their industry.
About Chubb Limited
Together with his son Percy, Thomas Caldecott Chubb founded Chubb in 1882 when they convinced 100 merchants to pay $1,000 each to insure their ships and cargo. It was the beginning of a thriving family business that became the Chubb Corporation in 1967. Over 100 years after its founding, Chubb entered the New York Stock Exchange under the symbol CB.
Today, Chubb is the United States' largest commercial insurance company and the largest public P&C insurer in the world. The company offers both commercial and personal policies in dozens of countries. Their line of insurance products includes personal accident, supplement health insurance, and specialty insurance, although the company is mostly known for its commercial insurance products. Chubb offers over 170 commercial products, including general liability and workers' compensation policies.
Free General Liability Quotes From Top Pros!
Chubb serves everything from small businesses to multinational corporations. Personal policies are typically limited to affluent individuals with substantial assets, but also the employees of businesses that choose Chubb for their commercial insurance needs.
Thanks to its acquisition by ACE in 2015 (the board chose to continue operating under the Chubb name), the company has a network of agents and brokers that spans over 120 countries.
Chubb General Liability Insurance Services
Chubb customers may choose from two general liability platforms: Customarq General Liability and Customarq Liability Global Extension.
Customarq General Liability
Customers may choose this policy as a standalone or as part of a property insurance package. Its features include:
Protection against third party claims of bodily injury, personal injury, property damage, and advertising injury
Separate aggregate limits for advertising and personal injury claims
Worldwide coverage for claims originating in the U.S. and Canada
Policies automatically cover employees, vendors, lessors, and existing subsidiaries
New subsidiaries given named insured status
Protection against medical expenses for third-party injury claims
Personal injury definition includes third-party (i.e. non-employee) claims of discrimination, harassment, and segregation. Bodily injury definition includes mental anguish and injury as well as shock after a physical injury occurs.
Customarq Liability Global Extension
This policy offers seamless protection against worldwide risk. Its features include:
Choice of occurrence or claims-made structure
Choice of defense outside or defense within limits structure
Ability to tailor coverage territory for international protection
A collectibility provision in the event a controlled underlying insurance prevents collecting on a covered loss
The ability to separate standard limits from specialized protections
Efficient claim settlement via advancements or reimbursements
This global policy meets industry-specific requirements for specialty, fringe insurance such as liquor liability.
Chubb General Liability Insurance Pricing
Insurance costs vary dramatically for numerous reasons. Contributing factors include:
Industry
Credit rating
Assets
Years in business
Location
Annual revenues
Number of customers
Claims history
The costs below are averages in the United States.
General liability insurance has a median cost range of $425 to $925
General liability insurance has an average cost range of $483 to $2,758 per year
If yours is a high-risk industry, expect your policy to come in at the high end. For example, insurance companies consider contractors higher risk than retailers.
Chubb Insurance Reviews
A company that deals heavily with multinational companies and individuals with a high net worth doesn't get a lot of online ratings. That said, Chubb has so many customers that negative reviews are a given. Therefore, it's a positive sign that the company has very few negative reviews online or with the Better Business Bureau (BBB).
It's also important to note that the majority of negative reviews of the company are at the head office level. Over the past three years, 14 people have lodged complaints with the BBB, all over personal policies. There are no complaints regarding Chubb's general liability insurance.
Local offices have even fewer complaints, typically three or less in entire metropolitan areas. Again, the complaints are all from individuals with policies for auto, medical, and home insurance. There are no complaints about the company's commercial offerings.
Finally, Chubb receives an A rating from its customers on customer satisfaction surveys, with the vast majority – 88 percent – saying they will renew their policies. Finally, Forbes named Chubb one of America's most trusted companies seven times during the 2000s.
Author: Angela Escobar
Compare Competing Rates From The Best General Liability Companies