2020 GEICO General Liability Insurance Rates, Reviews, Complaints & Company Overview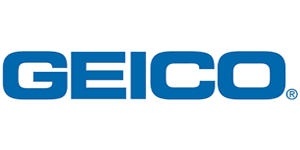 Known mainly as a provider of personal auto insurance, GEICO offers a full line of insurance products, including commercial policies. It is one of the largest insurers in America, employing over 38,000 people with annual revenues in excess of $25 billion.
About GEICO
Government Employees Insurance Company, or GEICO, was born in Fort Worth, Texas in 1936. A product of the Great Depression, GEICO's founder, Leo Goodwin, focused on offering insurance to government employees as he felt they would be less risky than members of the general public.
The company went through a number of ups and downs through the 1970s, including an industry bailout funded by 45 other insurance companies. Then, in 1996, GEICO became a subsidiary of Berkshire Hathaway. This is the era when GEICO began experiencing tremendous growth, thanks in part to ads with a sharp focus on the company's discount auto insurance rates.
Although mainly known for auto insurance, GEICO offers a full line of products for both personal and commercial clients.
Free General Liability Quotes From Top Pros!
GEICO Commercial General Liability Insurance
GEICO offers numerous commercial insurance products, including general liability, business owner's policies, workers' compensation, and more.
General liability insurance
GEICO's general liability policy protects businesses against third-party (i.e. non-employee) claims of bodily injury, property damage, personal injury, and advertising injury. Also known as business liability insurance and commercial general liability, coverage includes protection for:
Bodily injury claims, such as a customer tripping over an extension cord and breaking a leg
Property damage claims, such as fire damage to a rented business office
Personal and advertising injury claims, such as being sued for slander or libel
Legal costs for attorneys to prepare and defend your case (even if you lose)
Business owner's policy
A GEICO business owner's policy offers property damage and liability insurance coverage in a single product. Coverage includes:
Bodily injury
Property damage, third-party
Property damage, insured
Defense costs
Additional GEICO commercial insurance products
Most businesses require more than one insurance policy to protect the company's assets, particularly if the business has employees. Other commercial risks include providing professional services and transporting goods. GEICO commercial insurance products include:
Professional liability insurance: Also known as Errors and Omission or E&O insurance, a PLI policy protects companies whose business is expertise. Examples include accountants, IT consultants, and engineers.
Workers' compensation insurance: Most states require businesses to carry a workers' comp policy to protect employees in the event of injury or illness related to their jobs.
Commercial auto insurance: Covers any vehicle used for the business, including delivery trucks, company cars, service vehicles, and food trucks.
How Much Does GEICO General Liability Insurance Cost?
The cost of every type of insurance policy varies widely depending on what the insurance company deems your level of risk. That's why you pay more for auto insurance if you've had numerous car accidents or speeding tickets.
Estimating your insurance costs is impossible without knowing the particulars of your industry and your policy needs. The following factors influence price:
Your industry, such as retail, hospitality, service, contractor, etc.
Claims history
Years in business
Annual revenues
Number of customers
Number of employees
Credit rating
Again, costs vary widely based on these factors. We offer some very general estimates below. Please click Request a Quote for a more accurate cost estimate.
General liability insurance for a sole proprietor in a low-risk industry costs around $500 annually
A GLI policy for a small professional office, such as an IT consulting firm, may cost around $3,000 per year
A $500,000 umbrella policy averages around $1,500 per year
The average cost of a general liability policy is around $750 per year
The average GLI policy for a small business costs between $400 and $600
Insurance companies base nearly every decision on actuarial tables, which gauge risk. Essentially, your answers to a variety of underwriting questions are fed into a computer and compared to answers from thousands of other people. If companies or people with answers similar to yours have proven to be a high risk in the past, the insurer assumes you will be, too. Of course, the reverse is also true.
GEICO Reviews
GEICO earns extremely high marks for having an A++ credit rating and strong financial backing. This indicates the company has the stability to stand behind its products.
GEICO customers are like most other insurance company customers: they're happy with their insurance until they make a claim and discover their policy limits. Nearly every comment about GEICO relates to the company's personal auto insurance policies, but these reviews offer a glimpse into how the company handles claims.
Most reviewers find the GEICO claims process easy to navigate. The agents communicate in a timely manner, although some reviewers say that they have to follow up to learn news as their claims adjustor did not.
There are also reviews stating that GEICO did not pay claims. It's important to note that insurance policies only cover actual value. In other words, you can insure your 1999 Toyota Corolla for $50,000 but if the car is only worth $1,000, that's all your insurer will pay.
Please note that, of all the commercial insurance policies it offers, GEICO only underwrites the commercial auto ones. That means that you can buy a general liability policy from GEICO, but a third party will handle billing, claims, and customer service. As of 2018, Hiscox Insurance handles most GEICO commercial policies.
Author: Angela Escobar
Compare Competing Rates From The Best General Liability Companies