2021 Progressive General Liability Insurance Rates, Reviews, Complaints & Company Overview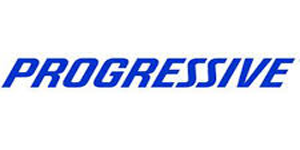 A company with more than seven decades behind it, Progressive is one of the largest insurance providers in the United States. Though the company is primarily known for its auto insurance, it offers general liability insurance as well.
About Progressive
Founded as Progressive Mutual Insurance Company by Jack Green and Joseph Lewis in 1937, the goal of the company has always been to provide its customers with affordable insurance options. Progressive began with a goal of providing auto insurance, but expanded its offerings to include insurance for small businesses in 1971.
Progressive operates on the principle that the customer comes first, working with each one to find the best possible plan at the best possible price. The company believes that this is the reason it has been in business for 80 years and that it is the reason they will continue to be in business for the foreseeable future.
Free General Liability Quotes From Top Pros!
Progressive General Liability Insurance
Progressive offers general liability insurance policies in addition to its more well-known auto insurance policies. A general liability policy protects you in the event of third-party bodily injury or property damage. So if a non-employee is injured on your premises (or by something in your business) or your operations cause damage to property that is not yours, you are covered. General liability insurance also offers coverage for:
Advertising injury
Medical payments (should you be required to cover non-employee medical expenses)
Personal injury
Product-related injury
It is important to note, however, that general liability insurance does not cover all of your insurance needs. Commercial vehicles, employee injuries, and professional mistakes all require additional insurance. Some of the additional commercial insurance policies that Progressive has to offer include:
Business owner's policies: This is essentially a combination of policy types. Typically, it is a combination of general liability and property insurance, but may cover other needs as well. Progressive helps you determine the best coverage for your business.
Professional liability insurance: Commonly referred to as errors and omissions insurance, professional liability insurance covers you in the event of any errors, malpractice, or negligence.
Workers' compensation insurance: If you have non-owner employees, you are legally required to purchase workers' compensation insurance in most states. This covers the cost of lost wages and medical expenses for injured workers.
How Much Does Progressive General Liability Insurance Cost?
It is difficult to provide an exact cost for any insurance policy, as the price depends on a variety of factors that the insurer uses to determine the risk of insuring you. Insurance is basically a bet between you and the provider; you bet that something bad will happen and they bet that it won't. What you pay is based on how likely the insurance provider thinks it is that you're right.
Risk is calculated with an actuarial table. Your answers to certain questions are put into the table, which produces a report that estimates how likely you are to make a claim. The following factors are used to help determine risk:
Annual revenues
Claims history
Credit rating
The industry you work in
Number of customers
Number of employees
Time you've been in business
Because pricing is based on these factors, total costs vary. What follows is a guide of general cost estimates based on national averages. For a more accurate price estimate, you can click Request a Quote.
A general liability policy has an average cost of $750 per year.
For a sole proprietor in a low-risk industry, a general liability policy has an average cost of $500 per year.
For a small office with 10 employees, a general liability policy has an average cost of $3,000 per year.
For any small business, a general liability policy has an average cost between $400 and $600 per year.
A $500,000 umbrella policy has an average cost of $1,500 per year.
Progressive General Liability Insurance Reviews
Overall, Progressive has a reputation as a reliable insurance provider. Customers commonly praise the company for its array of options and enjoy that Progressive works with them to find the best solution for their needs. People in the commercial trucking industry especially seem to favor Progressive, as it is a one-stop-shop for commercial business and auto insurance.
There are customers who have made it known, however, that unless you have auto insurance, your policy is not actually handled by Progressive. For policies such as general liability or workers' compensation, a third party insurance company handles billing, claims, and customer service. These policies are written by the third-party insurers under the Progressive Commercial AdvantageSM program. While well-known and trusted insurers make their policies available through this program, it is still important to know who, exactly, you are working with.
Author: Angela Escobar
Compare Competing Rates From The Best General Liability Companies