2021 State Farm General Liability Insurance Rates, Reviews, Complaints & Company Overview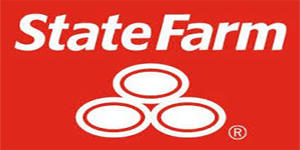 State Farm is a well-known mutual company that specializes in financial services and insurance. It offers a variety of both standard and optional coverage options to meet different needs. "Like a good neighbor, State Farm is there."
About State Farm
State Farm was founded in 1922 by George Jacob "G.J." Mecherle, a retired farmer and insurance salesman. His vision for the company was simple: do right by the customers and operate fairly. In living by these principles, State Farm has grown into one of the largest providers of home and auto insurance in the U.S. and ranks in the top 50 on the Fortune 500 list.
Though initially a single-line auto insurance company, today State Farm offers multiple products and services, including home, life, and general liability insurance. Beyond offering insurance policies (and handling almost 39,000 daily claims), the company strives to be active in the community. It is a public leader in auto safety efforts and actively supports programs that help make homes, highways, and neighborhoods safer.
Free General Liability Quotes From Top Pros!
State Farm General Liability Insurance
Though State Farm is mostly known for its auto and home insurance, the company does offer general liability insurance as a part of its business owners' policies. General liability insurance protects you from bodily injury claims from a third party (i.e. not an employee). So if someone were to fall or slip and hurt themselves, a general liability policy has you covered. It also protects against advertising injury, personal injury, and property damage. Most business owners' policies from State Farm also include:
Commercial liability umbrella policies: These policies offer extra financial protection in the event that your business liability insurance does not cover the costs. It may not seem like a necessity, but all it takes is one large settlement to drastically affect your finances.
Professional liability: Also known as error and omissions liability, professional liability insurance from State Farm provides coverage in the event of errors, malpractice, or negligence that may result in a lawsuit. Whether you're in the consulting, medical, or service industries, State Farm has you covered.
How Much Does State Farm General Liability Insurance Cost?
Providing an exact price for any insurance policy is difficult. Costs are based on multiple factors that the provider uses to determine how risky it is to insure you. Realistically, insurance is a bet between you and the insurance company, with you betting that something bad is going to happen and the insurer betting that it won't. What you pay comes down to how likely the insurance company thinks it is that you're right.
To determine risk, the insurance company asks a series of questions and your answers are fed into an actuarial table. The table produces a report that estimates the likelihood of you making an insurance claim. Factors that help to determine risk include:
Your annual revenues
Your claims history
Your credit rating
The number of customers you have
The number of employees you have
The industry your business is in
How long you've been in business
Each of these factors directly impacts cost. That being said, what follows is a general pricing guide to provide you with an idea of what you can expect to pay for your State Farm general liability insurance. For a more accurate estimate, click Request a Quote.
A general liability insurance (GLI) policy for a sole proprietor in a low-risk industry has an average cost around $500 per year.
For a small professional office with 10 employees, a GLI policy may cost as much as $3,000 per year.
For a small business, a GLI policy has an average cost between $400 and $600 per year.
A general liability policy has an average cost of $750 per year.
For a $500,000 umbrella policy, the average cost is around $1,500 per year.
State Farm General Liability Insurance Reviews
State Farm receives consistently positive customer reviews. Customers find that the customer service the company offers is superb, with many stating that the claims process is easy and the representatives they speak to are very understanding. People also enjoy that they can reach a service representative whenever they need to, as online and phone claims services are available 24/7.
Though most people are happy with their State Farm general liability insurance, there are some who claim to have had issues. Some customers have said the company denies valid claims and provides no real reason for the denial. Others have said that the price for their State Farm general liability insurance increased drastically (with no reason given) after payroll audits and automatically pulled the new amount from their account.
It should be noted, however, that many customers who have experienced issues with State Farm had them corrected once they contacted the company and explained the problem.
Author: Angela Escobar
Compare Competing Rates From The Best General Liability Companies