2021 Liberty Mutual General Liability Insurance Rates, Reviews, Complaints & Company Overview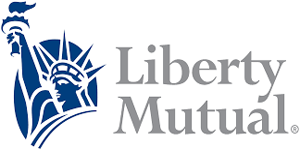 A general liability policy from Liberty Mutual Insurance protects you and your employees against third-party lawsuits brought against your company. One of America's oldest insurance companies, Liberty Mutual has over a century's worth of experience, more than 50,000 employees, and annual revenues in excess of $38.3 billion.
About Liberty Mutual
Operating under the name Massachusetts Employees Insurance Association, Liberty Mutual opened its doors in 1912. From its beginning as a workers' compensation insurance provider, Liberty Mutual has grown into one of the world's largest, most successful insurance companies.
Liberty Mutual offers both consumer and commercial products. Its commercial line serves two categories of businesses: those with fewer than 1,000 employees and those with more than 1,000 employees.
Free General Liability Quotes From Top Pros!
Liberty Mutual General Liability Insurance
Liberty Mutual offers general liability and other commercial insurance policies in 150 countries. Your policy protects you against bodily injury claims, such as when a third party (i.e. someone not employed by your business) sustains an injury after slipping on a patch of ice. Coverage also includes protection against:
Advertising injury
Personal injury
Property damage
Your Liberty Mutual general liability insurance also helps cover expenses incurred defending your business, including litigation, court costs, out-of-court settlements, and court judgments.
Liberty Mutual also lets you tailor your policy to suit your business's specific needs, as well as the unique risks of your industry and geographical location. The company also employs dedicated claims handlers to help reduce legal costs and resolve your case quickly and efficiently.
Additional commercial insurance policies from Liberty Mutual
Liberty Mutual offers a full line of commercial insurance products to help you to meet all of your business's insurance needs. Additional products include but are not limited to:
A business owner's policy combines general liability and business property insurance in one policy.
A commercial package is similar to a business owner's policy but offers more comprehensive coverage thanks to higher policy limits.
Professional liability insurance, also known as E&O or errors and omissions, protects your business against negligence claims.
Product liability insurance protects you in the event of issues with one of the products you sell, produce, or distribute.
If you have employees, you need workers' compensation insurance. In fact, most states require a workers' comp policy to pay medical expenses and other costs associated with employee injuries.
Property insurance is exactly what it sounds like: it insures the business's property against theft, fire, vandalism, and more.
How Much Does Liberty Mutual General Liability Insurance Cost?
The cost of any insurance policy depends on a variety of factors, which the insurer uses to determine how risky it would be to insure you. Essentially, all insurance is a bet. You're betting something bad will happen. The insurance company is betting that it won't. The rate you pay reflects how likely the insurance company thinks it is that you're right.
To determine risk, insurance companies use an actuarial table. The answers you provide to certain questions are fed into the actuarial table, which produces a report that guesses – usually very accurately – how likely you are to make an insurance claim.
The following factors help determine risk, which helps determine your rate:
The industry of your business (retail, professional, construction, etc.)
Claims history
Years in business
Annual revenues
Number of customers
Number of employees
Credit rating
Costs vary widely based on these factors. We offer some very general estimates based on national averages. Click Request a Quote for a more accurate cost estimate.
A general liability insurance (GLI) policy for a sole proprietor in a low-risk industry costs around $500 annually
A GLI policy for a small professional office with 10 employees may cost around $3,000 per year
The average cost of a general liability policy is around $750 per year
The average GLI policy for a small business costs between $400 and $600 annually
A $500,000 umbrella policy averages around $1,500 per year
Liberty Mutual Reviews
Liberty Mutual has a wonderful reputation within the industry, thanks in part to a solid portfolio that includes over $121 billion in assets. Coupled with the company's long history, this indicates Liberty Mutual's stability and reliability as an insurer.
The company also offers affinity discounts, which are fairly easy to qualify for since they partner with over 14,000 organizations. Clients like the ease of the claims process, which includes an online portal you can access from any connected device. They also appreciate the dedicated claims rep, although some customers have complained that Liberty Mutual's lack of local offices is what makes this online process necessary.
Customers point out that policies through Liberty cost more compared to some of the discount insurers, particularly Hiscox, but that coverage is greater. They also note that Liberty Mutual offers a truly comprehensive product line and excellent customization options. Most reviewers felt that Liberty Mutual was worth the extra price, especially when they had to make a claim.
Author: Angela Escobar
Compare Competing Rates From The Best General Liability Companies