About RIDGID Air Compressors - Company Overview, Prices and Reviews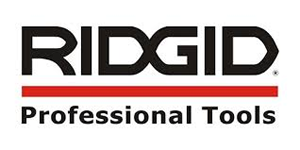 Known world-wide as an industry leading company, RIDGID produces durable, reliable products that can withstand heavy duty applications. And with a wide array of air compressors and compressed air products, RIDGID can provide a compressor that's just as suited to home use as it is to industrial use.
Types of RIDGID Air Compressors
RIDGID produces a broad range of air compressors and even offers combo kits that include the necessary fastening tools.
Hot Dog Compressors: The hot dog air compressor takes its name from its horizontal design and the hotdog shaped cylinder that produces the air in the compressor. Usually, hotdog compressors only have one tank as opposed to other styles with multiple tanks.
Pancake Compressors: Pancake compressors tend to be smaller than most other styles used in industrial applications, but can provide nearly the same performance. Their small size makes them highly portable and perfect for both home and industrial use, but they are typically used more for DIY projects.
Twin Stack Compressors: With two air tanks, twin stack air compressors provide the air flow and power necessary for heavy duty industrial applications.
Wheelbarrow Compressors: Similar to a hotdog compressor, wheelbarrow air compressors have handles at one end and a wheel at the other. Though heavier than some other twin stack compressors, wheelbarrow compressors offer a portability that makes them ideal for both home and professional use.
Free Air Compressor Quotes From Top Dealers!
RIDGID Air Compressor Product and Pricing
While there are many things that determine the cost of Ridgid air compressors, the greatest cost determinant is the tank size. Other price variables include: the HP, added accessories, and rates also vary by dealer.
While the main determinant of cost for RIDGID air compressors is tank size, the dealer you purchase through, as well as any added accessories, horsepower, and style also factor in.
3.5 Gallon 200 psi Vertical Pancake Compressor
This high-performance unit is compact and lightweight, making it easy to transport and store. The user-friendly features include a locking regulator, quarter-turn ball drain valve, and push-to connect QCs, making it the perfect choice for contractors and homeowners alike.
Specs: 1.1 HP, vertical, 2.6 CFM at 90 psi, 3.7 CFM at 40 psi, oil-free, single-stage, 120V
Price range: $125 to $185
6 Gallon Portable Electric Pancake Compressor
At 150 psi, this powerful compressor is perfect for trimming and finishing. It's also packed with features and dual universal quick connectors to allow two nailers at once. The best-in-clas oil-free pump offers maintenance-free, reliable performance.
Specs: 1.5 HP, horizontal, 2.6 CFM at 90 psi, 3.5 CFM at 40 psi, oil-free, 120V, max 150 psi
Price range: $130 to $175
Brushless 18V 1 Gallon Air Compressor
This is the industry's first brushless 18V cordless compressor. It runs off one or two RIDGID 18V batteries and has the capability to drive up to 1,200 nails on a single charge. Brushless motor technology offers superior power to meet any jobsite demand with an extended runtime. Additional jobsite features include a universal push-to-connect coupler, locking regulator knob, one-quarter turn ball valve drain, and a lightweight design for ultimate mobility.
Specs: horizontal, 1.0 CFM at 90 psi, 1.4 CFM at 40 psi, oil-free, single-stage, twin stack
Price range: $200 to $300
200 psi 4.5 Gal. Electric Quiet Compressor
This quiet compressor registers only 77 dB, making it up to 75 percent quieter than competitor models. The unit's strong start technology provides reliable startup in any conditions, even with the compressor's compact size.
Specs: 1.6 HP, horizontal, 5.1 CFM at 90 psi, 5.7 CFM at 40 psi, oil-free, single-stage, 120V
Price range: $250 to $300
Tri-Stack 5 Gallon Portable Electric Steel Orange Air Compressor
This model has the versatility of five tools in a single package. Operate all three tanks together for max power. Or, separate them to use at a distance with longer tubing. You can also configure the compressor to operate multiple tools with different pressure requirements. The reliable, oil-free pump requires less maintenance than traditional models.
Specs: 1 HP, horizontal, 4.9 CFM at 90 psi, oil-free, single-stage, 120V
Price range: $300 to $350
MobilAir 8 Gallon Gas Compressor
Even with its removable tank, this model offers the power and capability to handle nearly any job, with innovative, best-in-class features, all covered by RIDGID's 3-year warranty.
Specs: 5.7 HP, 10.2 CFM at 90 psi, single stage, wheelbarrow, max 150 psi
Price range: $750 to $800
You may also find previous RIDGID models. However, the manufacturer no longer sells these compressors, so it may be difficult to find spare parts for repairs.
RIDGID Air Compressor Reviews
Critics praise the design, power, and reliability of RIDGID air compressors. One common complaint relates to the weight of larger units, but also includes comments that the weight is comparable to models with similar capabilities.
The R0230 gets high marks for its compact size and light weight. The 3.5 gallon 200 psi model's price point makes it a hard-to-beat option for its class. The 5-gallon portable model receives praise for the design, which allows you to separate the compressor motor from its storage tanks, making it highly portable.
Author: Angela Escobar
Compare Competing Prices From The Best Air Compressor Pros