About Brivo Access Control - Company Overview, Prices and Reviews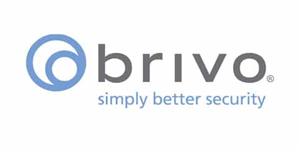 Brivo launched in 1999, determined to update traditional access control systems with cloud-based security solutions. In 2002, the company moved its commercial security focus to a software-as-a-service (SaaS) solution, streamlining Brivo access control systems even further. Organizations seeking to avoid the hassles of dedicated servers and system administrators look to Brivo's web- and mobile-based platforms for their building security needs.
Brivo Access Control Products
Brivo offers three main access control systems, each one web-based, allowing you to avoid common IT hassles.
ACS WebService Web-hosted Access Control
This system works well for both single and multi-site organizations. Backup, storage, and archiving are stress-free thanks to redundant, geographically dispersed datacenters that are available 24 hours a day, seven days a week.
A single, seamless system lets you link remote sites. And, you can manage multiple locations with centralized control, even without a network infrastructure. Updates and upgrades occur automatically at no extra charge.
ACS OnSite Web-connected Access Control
This system works best for single sites, particularly if you require on-site data storage, which you can access from any browser.
Even though the system is designed for a single facility, you can still use it if that facility has multiple tenants. Each tenant can create its own account, which means each business has authority over managing its own security.
The system is also easily scalable, with simple, hassle-free conversion to ACS WebService if your business needs change.
Free Access Control Quotes From Top Brands!
OnSite Appliance Systems Web-connected Access Control
Designed to handle large, complex security needs, this system allows you to manage up to 300 entry points and multiple facilities from a single, central account. On-site data storage allows you to maintain data within your own network.
This system uses the ACS OnSite control panels; there is no extra cost for upgrades that come with downloadable firmware.
Brivo Access Control System Features
Although the Brivo system's top draw is the Mobile Pass, the company recognizes that many organizations have existing systems and credentials. Customers can integrate their existing credentials and door readers with their new Brivo system.
Other integration options include video surveillance and an intrusion alarm to detect break-ins. They do not offer fire or carbon monoxide integration, nor do they provide management or surveillance services.
Brivo is primarily cloud-based, although they do offer an on-site server with 10 million event storage capability. Their cloud platform offers unlimited event history. Additional video surveillance is available, which stores footage for one year.
The system's mobile access allows you to both manage the system from your smartphone and access it via the Brivo app. Authorized personnel simply press a button on the app. The door controller receives the encrypted signal and, if the person has approved access, unlocks the door.
You manage mobile credentials just as you do badges and key fobs. Registering and canceling credentials is quick and easy and, if you need to grant access to a non-approved person during off hours, the live video feed allows you to confirm his or her identity before you unlock the door. Again, all from your phone.
Because the system is cloud-based, all software updates occur automatically. You can install the system yourself, since locks and door control units are the only hardware required, with install instructions available on the company's website. Or, use one of Brivo's approved third party providers to complete installation.
You can add Brivo access control to 1,000 doors and register an unlimited number of users. Please note, though, that there is a licensing fee for each phone authorized for use with your system.
How Much Do Brivo Access Control Systems Cost?
Thanks to its cloud-based technology and minimal hardware needs, Brivo offers substantial savings over traditional systems that require servers, rack space, IT support, and more. They also offer service plans that allow you to make monthly payments for your access control panels, lowering your up-front costs.
The cost of a complete system varies widely, as it depends on the number and type of door readers you require as well as the number of mobile licenses needed for authorized personnel. Other factors influencing cost are integrated services, such as video surveillance and intrusion alarms.
Door readers range between $1,500 and $2,500 on average, although you typically see savings on the per-door price when you add more doors, down to an average price of around $1,700 per door.
Brivo Access Control Reviews
Critics praise the simplicity of the Brivo system and the fact that it's easy to set up and manage. They also appreciate the company's innovative approach to building security and lack of expensive hardware. Brivo also offers an extensive library of help articles, manuals, and videos as part of its customer support efforts.
Two drawbacks mentioned in reviews are the fact that its streamlined platform does not support security features commonly offered by other brands, such as integration with a fire alarm system, and limited live customer support. Although the online library takes up some of the slack, live support is only available during standard businesses hours and is limited to phone service, with no live chat option.
Author: Angela Escobar
Compare Competing Prices From The Best Access Control Pros