About Tyco Access Control - Company Overview, Prices and Reviews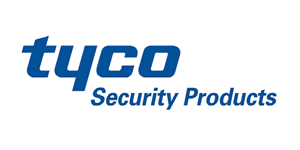 Tyco Integrated Security offers an impressive array of security products designed to help your organization operate more safely, smoothly, and effectively. Protect your facility, your employees and customers, and your data with a Tyco access control system. These systems also integrate well with a variety of security platforms thanks to the many brands under the Tyco family name.
Due to their recent merger with Johnson Controls, many Tyco access control products are in the process of renaming and rebranding.
Tyco Access Control Products
With Tyco access control solutions, you can manage and track building security functions for with greater ease and peace of mind for approved employees and visitors alike. Not only that, but Tyco is committed to helping you every step of the way, from configuration and installation to any maintenance that may need to be performed.
Biometrics: Perfect for high-security applications, Tyco's biometric security solutions allow for identification based on a specific individual's physical attributes, helping to eliminate the risk of lost or stolen access cards.
Electronic Access Control: Electronic access control systems from Tyco provide the ability allow and restrict access to critical or private areas.
Hosted Access Control: Hosted access control allows you to manage either one or several facilities via the Internet.
Managed Access Control: Tyco employs dedicated professionals who are always available to manage your building's access. Focus on managing your company and rest easy knowing that Tyco has you covered.
Physical Access Control: Tyco offers a wide variety of physical access control options, perfect for important or restricted areas that may require enhanced security.
Free Access Control Quotes From Top Brands!
Tyco Access Control Features
Tyco offers a broad range of security products and solutions, which makes them a perfect choice for any of the needs of your business. Whether you are looking for fingerprint ID solutions, smart cards, or even to map an employee's entire hand for their access credential, Tyco has what you need to keep access under control.
As a leader in security solutions, Tyco doesn't just provide products and technology, they can integrate them as well. Access control from Tyco means you have the ability to include things like access tracking, fire and intrusion alarms, and perimeter detection. Integrating these features with your current interface allows you to do things such as suspend suspicious access credentials and customize any emergency procedures. Tyco's security division can even contact emergency responders when necessary or alerted to do so.
With several possible interface options for various applications and situations, Tyco can provide the solutions or products you need. Their video integration has unlimited event history, allowing you to view clips for any auditing or investigative purposes from as far back as necessary. While their largest panel only covers up to 32 doors (additional panels for wider coverage can be installed), there is no limit to the number of employees you can register in your system.
Tyco Access Control Pricing
Pricing varies greatly according to individual needs, with the main contributors being the number and type of door readers and the number of users requiring credentials.
You save money on your per-door price when you install a system for multiple entry points or control areas. A complete access control system for a single door averages between $1,500 and $2,500, including installation, hardware, and software. As you add doors, expect to pay another $1,600 per door.
Prices are significantly higher for biometric systems, which average around $10,000.
These prices do not include physical credentials, which average around $5 for blank cards, $8 for printable cards, and around $9 for key fobs.
Standalone control points with integrated locks and keypads cost around $400.
Tyco Access Control Reviews
Critics praise Tyco's superior products and wide range of systems, as well as the ability to manage your building's security from your smartphone. They also appreciate the variety of solutions that range from small to large organizations. Finally, reviewers praise the state-of-the-art technology employed by Tyco. However, complaints about the company's customer support are numerous. Many reviewers said they were never able to reach a live person and, when they did, they were pushed to talk to a sales person. After contacting sales, several weeks passed before receiving a return call. Reviewers also complained about their minimal online support options.
Author: Angela Escobar
Compare Competing Prices From The Best Access Control Pros