About Honeywell Access Control - Company Overview, Prices and Reviews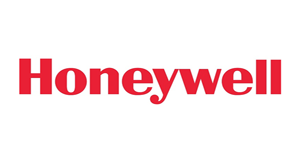 Famous around the world as an innovative leader in building security, Honeywell access control products run the gamut from single-door systems to integrated, networked solutions that manage thousands of entry points in multiple countries.
Since entering the building security industry in 1982, Honeywell Access has worked to create flexible, scalable security solutions to protect your business, your employees, and your clients. The company offers software and hardware, as well as managed access control solutions.
Honeywell Access Control Products
Honeywell offer a full suite of access control products to help meet any security need.
Complete Access Control Solutions
WIN-PAK: A single-face software solution that integrates and manages access control, intrusion detection, and video surveillance. Scalable from a single site system to one managing multiple regions and sites. Also supports third party integration, including visitor management, POS systems, and HR applications.
WIN-PAK with Web: A browser-based interface allowing you to perform common access control functions from nearly any location and offering the same benefits, capabilities, and integrations as the original WIN-PAK system.
NetAXS: This user friendly hybrid solution gives you the benefits of mobile capabilities coupled with the benefits of traditional control systems.
Free Access Control Quotes From Top Brands!
Managed Access Control Solutions
WIN-PAK CS: Includes access control alarm and event monitoring, central station operator controls, remote digital video monitoring, reporting, a user Web interface, photo ID badge management, and intrusion integration.
Control Panels/Hardware
NetAXS-4: A user-friendly, pre-wired panel with a screen that automatically updates (alarms, events, inputs, etc.). Capabilities include: connect and manage up to 31 panels, assign varying access levels to cardholders, and compatibility with WIN-PAK software.
NetAXS-123: Allows you to manage access from any connected device, this unit is scalable and compatible with WIN-PAK software and MAXPRO cloud services.
PRO3200: Features include a modular design, up to nine modules, programmable relay and alarm inputs, supports wide range of reader technologies, multiple operating modes, and stores over 50,000 cards and 50,000 transactions.
Visitor Management Systems
LobbyWorks Visitor Management System: Register and track visitors, generate reports, administrator controls over security policies, schedule and execute automations, and pre-print badges.
Readers
OmniClass: Contactless smart card reader that supports multiple ISO standards and features programmable LED control, hidden mounting screws, and weather resistance. Available in mullion, switch plate, and wall-mount sizes.
Proximity: Three proximity card readers including OmniProx, Pro Series, and PR-PROX-PNT.
BR-7: Barcode reader connects with existing system via standard Wiegand interface and features a cast aluminum housing to resist both moisture and vandals.
Credentials
Contactless proximity cards: Include external numbering for easy ID, PVC construction, and available in 26- or 34-bit formats.
Contactless smart cards: Designed for the OmniClass reader, these laminated PVC cards offer dual-side printing. You may also choose key fobs and stickers.
Honeywell Access Control Pricing
Estimating price is difficult with so many variables. On average, you'll pay between $1,500 and $2,500 for a full system to manage a single entry. Add around $1,500 for each additional door. This price typically includes everything except credentials, which average between $4 and $9 each.
Systems that include biometric technology run much higher, with average prices coming in at around $10,000. You also pay more for hardware such as integrated locks, usually around $400.
Honeywell NetAXS-4 ranges between $2,300 and $2,400
Honeywell AXS 4-Door Kit ranges between $1,700 and $2,200
Honeywell Access WPS4 ranges between $600 and $700
Honeywell NXD2 two-door add-on averages between $550 and $650
Honeywell NetAXS-123 averages between $400 and $600
Honeywell Access Entry Prox supports up to 2,000 users and ranges between $300 and $400
Honeywell OmniProx proximity reader averages between $150 and $250
Honeywell Access Control System Reviews
Industry experts appreciate the flexibility and integration options available with Honeywell access control systems, particularly the fact that they pair well with emergency platforms (intrusion, fire, video surveillance, etc.). Scalability is another plus, as Honeywell systems grow with your organization's changing needs.
The main downfall, cited by numerous sources, is Honeywell's practically non-existent customer support. Reaching a live person in customer support is hit and miss, with the company expecting customers to rely on their online library of support resources.
Author: Angela Escobar
Compare Competing Prices From The Best Access Control Pros