About IDenticard Access Control - Company Overview, Prices and Reviews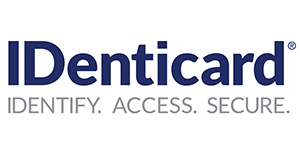 A division of Brady Corp, IDenticard is a U.S.-based manufacturer specializing in a variety of building security products. Production occurs in company-owned factories, with sales and support originating in the United States and Canada. The suite of IDenticard access control products includes complete systems as well as ID badging and ID solutions, visitor management systems, and identification card accessories.
What IDenticard Offers
IDenticard has over three decades' worth of experience in the access control industry. Their in-house engineering team creates software and hardware designed to protect your organization's employees, data, property, and customers.
PremiSys
PremiSys is IDenticard's comprehensive access control system, available in three versions, each of which is compatible with the PremiSys mobile app, allowing you to manage your system from your smartphone (iPhone and Android).
For smaller organizations, there's PremiSys LT. The next step up is PremiSys, which supports up to 40 readers. PremiSys Pro works with an unlimited number of doors or workstations. Both PremiSys and PremiSys Pro are compatible with PremiSys ID badge creation.
Rack Armor
The Rack Armor product is intended to protect your data from internal threats, which represent a much greater risk than cyber attacks. Rack Armor monitors and protects the physical data center
You can integrate Rack Armor with video surveillance that also records keystrokes and server access. It has a user-friendly interface with icons that provide status updates and allows you to customize audit reports.
Free Access Control Quotes From Top Brands!
Custom Solutions
Thanks to their 30-plus years in the industry, IDenticard has a substantial network of partners, which the company credits with allowing them to offer incredible customization options.
Their building security offerings include access control software and hardware, visitor management systems, and door readers that work with both physical credentials and biometrics. IDenticard works with its customers to design the ideal system and the manufacturer's partners take care of install and implementation.
Versatility
The PremiSys access control system allows you to customize ID badges, including branding and granting access to specific doors and specific times. Pricing depends on the number of doors and credentials issued. The Pro version also allows video integration and elevator controls, where the LT version carries mobile-only and cardholder management restrictions.
In addition to customizable badges and credentials, IDenticard provides the latest door readers from an array of vendors. Options include proximity card, barcode, and magstripe readers. Vendors include:
Allegion
Essex Electronics
Fairpointe Data
HID
Morphotank
IDenticard Reviews
Critics praise the ease with which they were able to reach support agents, but weren't happy that live support is not available 24/7. They also appreciate IDenticard's customizable badges and high-quality hardware and software offerings, but feel the company's products lack some of the security features commonly provided by other access control companies.
IDenitcard Access Control Pricing
Since pricing relies heavily on the number of doors and users your organization has, estimating pricing is difficult (the company offers lower per-unit pricing for larger orders).
On average, you'll pay between $1,500 and $2,500 for single-door systems, including installation and all hardware except credentials. As you add doors, expect to pay around $1,600 per additional door.
Badges range from around $2.50 each for larger orders to around $9 each. Printers and badge press/punchers cost extra, starting at around $150 and going up to around $400.
You'll also pay around $400 for integrated locks and keypads for standalone control points.
Author: Angela Escobar
Compare Competing Prices From The Best Access Control Pros