About Zwipe Access Control - Company Overview, Prices and Reviews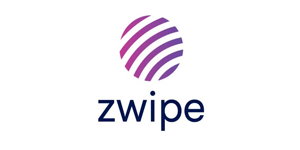 Zwipe is a biometric technology company started in 2009 that focuses on the development and distribution of easy to use, secure biometric authentication solutions. Though it can be utilized in various applications, Zwipe's award-winning tech is primarily used for access control, identification credentials, and payments.
The access control cards developed by Zwipe offer unprecedented security that is compatible with the majority of currently existing access systems, so you can upgrade to a biometric system and not change any of your readers. With a constant focus on improvement and innovation, Zwipe makes it easy for you to be safe.
Zwipe Access Control Products
Zwipe Access: Fingerprint Sensor
The Zwipe Access is a contactless biometric access card that has an integrated fingerprint sensor. It is compatible with most access systems, so switching over would most likely not require changing out any currently installed readers or scanners. And unlike some other biometric access systems, Zwipe Access does not require any external biometric database; all of the information is stored on the card itself, so only the intended card owner may use or activate it.
Zwipe ID Credentials
A vast array of industries, governments, and other organizations are beginning to look at increasing the security of the identification documents they issue. As issues with fraud and theft rise, many hope to address the issue as soon as possible. The consolidation of banking, identification, and social benefits on a single card with biometric security is a rising trend, as it provides an easy to use system with high security. The first of its kind, Zwipe ID has full fingerprint verification in an ISO 7810 ID-1 and CR 80 compatible card body.
Free Access Control Quotes From Top Brands!
Zwipe Access Control Benefits
The next step in the evolution of "smart" access cards, Zwipe ID is the first fingerprint-activated contactless card. It cannot and will not allow communication with a reader until it has been activated by a fingerprint scan that matches the owner of the card. Zwipe ID is the perfect combination of quick, easy-to-use, full biometric security.
Cost Effective: Since authentication occurs through the card itself, it is easy to upgrade your security without having to upgrade your readers. Zwipe ID is compatible with most ISO14443/RF readers.
Durable: These cards are break- and crack-resistant and allow for three-factor authentications by supporting PIN-based systems.
Proven and Reliable Technology: Zwipe has proven time and time again that their user-friendly biometric access cards provide peace of mind. The on-card touch sensor has 3D capacitive technology for superior imaging that allows the card to accurately pull a fingerprint in less than one second, allowing for high-end security faster than non-biometric access systems.
Safe: Since the biometric data is stored directly on the card, there is no need for an external database or any of the issues that can arise with such a system.
Secure: Only the cardholder can activate the card, as it is set to work with their specific biometrics. Security concerns with lost or stolen cards are a thing of the past.
Zwipe Access Control Pricing
Pricing depends entirely on the number of users you have. Zwipe offers prospective clients the Zwipe Access Demo Kit, allowing you to take their credentials out for a test drive to ensure they work with your current hardware.
The Demo Kit includes three credentials that include demonstration firmware to test the process for enrollment and authentication. System options include HID, MiFare, and Multitech. The cost ranges between $100 and $150.
The price of a single access card starts at around $50.
Zwipe Access Control Reviews
Reviewers like the ability to upgrade their security to include biometric credentials without having to upgrade their actual door readers, as it offers significant cost savings and the ability to upgrade a system in increments. They also appreciate the security offered by fingerprint identity cards that can only be activated by an authorized user, as well as the speed with which the cards work with door readers. Finally, reviewers priase the user-friendly aspect of Zwipe's products.
There were no complaints found of Zwipe's customer service or product support.
Author: Angela Escobar
Compare Competing Prices From The Best Access Control Pros