About Vanderbilt Access Control - Company Overview, Prices and Reviews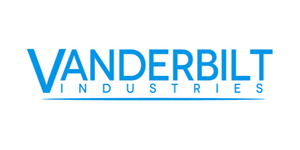 A global leader in security systems and products, Vanderbilt offers solutions ranging from simple, single-user systems for smaller applications or businesses to customized systems made to fit the necessities of multinational corporations. Vanderbilt develops systems for access control, CCTV, integrated security management, and intruder detection. The company is known for technology that not only increases your security but is also easy to use. With a combination of experience and innovation, Vanderbilt has made themselves a key player and an ideal partner in the security industry.
Vanderbilt Access Control Products
Vanderbilt produces security systems and products that allow end users to perform tasks as simple as entry denial to more complex tasks such as controlled emergency lockdowns with the same level of ease. No matter your security needs, Vanderbilt is there to help.
ACTenterprise: Perfectly suited for both small and large applications, ACTenterprise software is designed with the primary goals being easy to use and install. This software integrates with video manufacturers and lets you associate cameras and doors in order to provide evidence of any access control events.
Cloud-Based Access Control: The ACT365 is an access and integrated video management solution that stores its data on the cloud. People can be tentative when it comes to cloud-based storage, due to fear that their data is not secure. However, the ACT365 is hosted in the Microsoft Azure data center in Ireland and boasts the same levels of protection and security utilized by the banking industry.
Credentials, Cards, and Fobs: Vanderbilt designs access cards and readers that are easy to install and and use, and work with the majority of access control systems currently on the market. With 125 kHz proximity, Cotag technology, magnetic stripe, and smart card options, Vanderbilt has a wide range of solutions to help you find the best system for your security needs.

Free Access Control Quotes From Top Brands!

SiPass Integrated: With five different scaling packages, the SiPass integrated system and software is perfect for businesses large or small, and everything in between. SiPass can connect an almost unlimited amount of controllers, so it works well for growing or expanding companies.
Single Door Access Control: Compact and easy to use, Vanderbilt's single door access control line eradicates the hassle of managing keys or replacing locks. Perfect for both indoor and outdoor use, this access control system is a cost-efficient and reliable choice for your security needs.
Vanderbilt Access Control Integration & Functionality
Simply put, access control is the act of letting in authorized people at the authorized times, while keeping any unauthorized parties out. Vanderbilt allows you to achieve this through multiple products, from standalone systems to expanded and integrated systems and softwares. Their access control products support multiple languages and operating roles to ensure that it can be used wherever you need it and that designated employees or positions have the access you need and want them to have. And with functions like alarm bypass control, photo ID, and search functions, Vanderbilt doesn't just provide security, it puts you in control of it.
Vanderbilt Access Control Pricing
Brite Blue 32-Door Reader Controller: A web-based access control system that includes on-board support for two readers with no interface needed and a 32-device system capacity. It includes 128MB RAM, 8 inputs, 4 outputs, 10/100 BaseT Ethernet port, two RS-485 ports, and a battery backup. Safety features include enclosure with LED power indicator plus a lock and tamper switch. Pricing ranges from $2,500 to $3,000.
Lite Blue 2-8 Door Reader Controller: A web-based two-door access control system that expands up to eight doors. The controller includes on-board support for two readers, 128MB RAM, 8 inputs, 4 outputs, 10/100 BaseT Ethernet port, two RS-485 ports, and a battery backup. Pricing ranges from $1,000 to $1,200.
Nano-NXT: An iris biometric system for enrollment applications and pedestrian doors that identifies people in-motion, at a distance, and in real-time. Pricing ranges from $1,850 to $2,000.
You may also add maintenance contracts for the Brite Blue and Lite Blue controllers, with pricing starting at $550. A software maintenance agreement starts at around $875 for a one-year, single-user agreement. A 25-user, five-year agreement costs over $84,000.
Vanderbilt Access Control Review
Critics appreciate Vanderbilt's all-in-one solutions that integrate security with surveillance and that their products work well for a wide variety of industries. Reviewers were not impressed by their lack of customer and product support, however. They also questioned why firmware updates could not be sent OTA.
Author: Angela Escobar
Compare Competing Prices From The Best Access Control Pros