About STANLEY Security Access Control - Company Overview, Prices and Reviews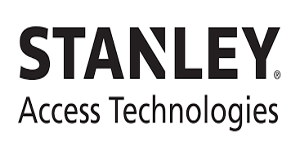 STANLEY Security is a well-known maker of locks, keys, and other building protection items. When you're looking to protect your organization's people, property, and data, STANLEY Security access control systems help you do the job. STANLEY designs and installs systems that make monitoring access to sensitive areas - as well as the building itself - simple and user-friendly.
STANLEY Security Access Control Features
STANLEY Security's access control features are designed to help you regulate movement in your facility without installing physical barriers. The goal is to make it simple to allow only authorized people to access the areas they need to without the need for traditional, easily lost keys.
Choose between software- and web-based management options. Or, outsource this function to STANLEY. The manufacturer can handle all administration functions via its four ProtectionNet Customer Service Centers, which offer 24/7 monitoring and support. Services include badge assignment, maintaining your cardholder database, managing your door lock schedule, and providing activity reports. Of you course, you can manage these functions yourself, as well.
Access control systems from STANLEY Security integrate with a variety of other security protocols, including video surveillance, emergency alarms systems, badging and visitor entry, and HR databases.
Free Access Control Quotes From Top Brands!
Other features include:
Security system planning and programming
Remote or on-site software updates and maintenance
Custom interface and report development
Live email and phone support
Remote desktop support
Regular system health checks
STANLEY Security Integrated Access Control Products
STANLEY offers a wide array of integration options.
Video surveillance options include both IP and cloud-based storage with video systems designed, installed, and serviced by STANLEY
Fire detection includes sprinkler monitoring, automatic fire detection, and emergency evacuation
Intrusion prevention includes account management, installation, service, monitoring, and billing
Video alarm verification includes Response Time Challenge to reduce law enforcement response to non-emergency alarms
Other integration options include carbon monoxide sensors, panic button alarms, visitor management, and elevator controls.
STANLEY Security Access Control Pricing
There are so many variations in systems - the number of door readers, the type of reader, number of users, and so much more - that the only way to get accurate pricing is to speak to a vendor. We can, however, provide general estimates.
Expect to pay between $1,500 and $2,500 for keypad and card-based systems that manage a single door or entry point. This price typically includes installation, hardware, and software, but not physical credentials, which run you around $4 to $9 each. Each additional door adds another $1,600 or so to your price.
For an access control system using biometric credentials (i.e. fingerprint and iris scans), prices start at around $10,000.
Finally, you'll pay around $400 for standalone control points with integrated locks and keypads.
STANLEY Security Access Control Reviews
Critics like that STANLEY offers a variety of door readers and that their systems are compatible with other hardware and credential brands. They also praise reporting and monitoring functions, as well as STANLEY's live customer support. Reviewers feel that their access control solutions were user-friendly and easy to install, and appreciate STANLEY's scalability.
Common complaints were that STANLEY Security's access control technology was only mid-level compared to other brands that offer more robust security. Reviews also mention that, while STANLEY's phone support was excellent, days passed before receiving replies to emails.
Author: Angela Escobar
Compare Competing Prices From The Best Access Control Pros