About Johnson Controls Access Control - Company Overview, Prices and Reviews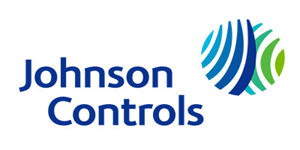 Johnson Controls' technology products allow organizations to integrate every aspect of their building, including security, fire protections, HVACR, and energy management. This global enterprise offers an unmatched distribution network, with operations in 150 countries. Johnson Controls access control systems are real-time security and the company partners with the industry's most trusted security brands for truly integrated solutions.
Johnson Controls Access Control Products
Johnson Controls offers three versions of P2000, its signature access control product, to ensure you get the right solution for your particular needs. P2000's various options include integrations and components that expand on the basic system. You get a single platform that provides access control as well as enterprise IT, fire and intrusion alarms, video surveillance, building management, and elevator controls.
You can also ad Metasys integrations, such as video management, intercom, and building automation systems. With P2000, you design and customize the ideal security solution for your organization.
Equipment integrations are IP-based and include:
Digital video recorders that allow better recording management, with single workstation camera functions
Door locks that enable real-time communication, even where installing a wired lock is impossible
Intercoms that combine communication with live video for improved response times and greater productivity
Intrusion panels that protect your investment while eliminating third-party monitoring costs and allowing credentialed parties to arm/disarm the system with their standard access control credentials
The P2000 software enables per-operator settings, encrypted real-time messaging, and the ability to attach files to journal entries. Its open architecture platform offers cost savings, greater efficiency, and improved security while still meeting the needs of legacy systems.
Free Access Control Quotes From Top Brands!
Johnson Controls P2000 Interface
The P2000 manages security via a web-based interface and an array of mobile applications.
P2000 Web-Based User Interface
Use any supported web browser to view site security status and manage incidents
Respond to alarms and view the alarm dashboard via the Alarm Manager
View and control system components via Geo-located maps
Store and review incident data via Case Manager
P2000 Mobile Applications
Three mobile apps complement the web-based user interface and are available for Android and iOS devices
Alarms mobile app is similar to Alarm Manager: view and respond to alarms
Door Control allows you to control doors (hence the name) from a remote location, including lock, unlock, or set timers based on permissions
ID Viewer allows the user to view cardholder activity, door access (and groups of doors), and filter activity based on access
How Much Do Johnson Controls Access Control Systems Cost?
Pricing depends on features, integrations, number of users, number of doors, vendor, and more. However, on average, you'll pay around $2,000 for a Johnson Controls access control system. This price is for a single door and includes installation, hardware, and software. For each extra door, add around $1,700 to the cost.
This price does not include credentials, which typically average between $4 and $9 each (you get a lower per-unit price when you buy in greater volume). It also does not include items such as integrated locks for standalone control points, which generally run around $400. You also pay extra for components such as ID printers, which generally run between $150 and $400.
Johnson Controls Support
Turn to the Johnson Controls Professional Services team when you need assistance with non-standard integrations or additional custom features. They also provide on-boarding assistance, such as converting your cardholder database.
Johnson Controls also offers software support agreements designed to minimize downtime (and the risk of downtime). You, get to access new software updates upon release, so your system always has the latest and greatest benefits and features, at no extra cost.
Planned service agreements ensure the safety of both your products and your people through regular preventive service and maintenance. Johnson Controls works with you to develop a service program that meets your system, security, and safety requirements, ensuring your access control system always runs at peak performance levels.
Author: Angela Escobar
Compare Competing Prices From The Best Access Control Pros