American Steel Building Prices, Reviews, Complaints & Company Overview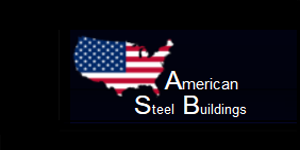 American Steel Buildings (ASB) is a full-service provider offering clients everything from out-of-the-box solutions to customized designs. One of their specialties is what the manufacturer calls "flexible clear-span engineering," used to create large scale facilities that demand interiors free of steel columns.
With American Steel Buildings, you get an industry leader with a wide network of dealers and an experienced in-house team of designers. Plus, the manufacturer's customer service team supports you throughout the process.
About American Steel Buildings
The suite of services ASB offers includes:
Assistance with contract negotiations
Construction training and supervision
Customer care
Design and engineering, including metric dimensioning
Isometric conceptual elevations
Project fabrication
Shipping
Free Steel Building Quotes From Top Dealers!
The company's experience includes designing steel buildings for areas experiencing extreme weather conditions, including hurricanes, cyclones, and heavy snow loads.
When it comes to the financial aspect of your project, American Steel is also experienced in international transactions. Supporting their claims, they offer customer references from around the world. And, their team will work with you to create a customized financial solution that meets your needs.
Based in the United States, ASB manufactures its steel buildings in two plants: the main location in Caryville, Tennessee and Houston, Texas, the original home of ASB's partner, A&S Building Systems.
Finally, the company houses district sales managers in strategic locations throughout the country, ensuring authorized builders are never far from on-site support.
American Steel Buildings Products
ASB offers a variety of steel building types to fulfill nearly any function.
Agricultural Buildings: These designs hold their own against arctic snow conditions, monsoon rains, and hurricane- and tornado-force winds. Heavy equipment, livestock, feed, and more are safe within steel walls engineered to meet MBMA standards.
Aircraft Hangars: Flexible clear-span construction allows ASB to design hangars that extend across hundreds of feet, capable of housing aviation structures, executive box hangars, jumbo jet hangars, helicopter storage facilities, T-hangars, and sales and service office complexes.
Churches: ASB is a faith-based company whose engineers and innovative manufacturing practices combine to design churches and multi-purpose centers of the highest quality at the lowest price.
Commercial and Retail Buildings: American Steel understands that appearances do matter; that's why they pay as much attention to the aesthetics of your commercial facility as they do to its functionality.
Mini Storage: Ease of construction combined with enormous profit potential makes this is one of the country's fastest growing industries. ASB's project team has the experience and knowledge necessary to design the creative solutions you need, including climate control, single and multi-level buildings, and jobsite dimensions.
Recreational Buildings: Communities across the country are turning to indoor recreational facilities. ASB has experience building batting cages, bowling alleys, ice arenas, swimming pools, and more.
How Much Do American Steel Buildings Cost?
With so many variables, an accurate estimate of steel building prices is nearly impossible. In addition to size and function, cost varies according to add-ons, location, vendor, and even local building codes. The following offers a general idea as to price. Remember, though, that unless otherwise stated, prices do not include installation, doors, delivery, or taxes.
A 30'x62' building with one framed opening endwall and one solid steel endwall, Galvalume construction, made of 100 percent certified USA steel; price ranges between $12,000 and $16,500
A 60'x100'x16' building with a 1:12 pitch Galvalume roof, upgraded 26-gauge PBR, 20 psf load limit, and rated for winds up to 115 mph; price ranges between $24,000 and $26,500
A 60'x55'x16' building with an upgraded PBR roof and wall panels, includes bypass girts on sidewalls, flush on endwalls, and rust-proof fasteners, with a 32 psf ground snow load, 115 mph wind load, and features 14'x14' and 3'x7' framed openings; price ranges between $26,500 and $30,500
A 30'x40' by 12' building with 26-gauge walls, roof, trim, gutters, and downspouts, plus R-20 wall and roof insulation, a Galvalume roof, 3'x7' door opening and 10'x10' overhead door opening; price ranges between $30,000 and $31,000
American Steel Buildings Reviews
Reviewers praise the wide range of services offered by American Steel Buildings, particularly their design-build offerings. They also receive high marks for quality, both in terms of their buildings and the steel used to create them.
Customers also give high marks to ASB's large form facilities, particularly their aircraft hangars and warehouses. And, they like the manufacturer's out-of-the-box options as well as their exterior finish options, which include stucco facades and wood accents, praising American Steel's ability to design buildings that are both functional and aesthetically appealing.
Author: Angela Escobar
Compare Competing Prices From The Best Steel Building Pros