Rigid Steel Building Prices, Reviews, Complaints & Company Overview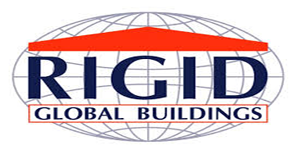 Rigid Global Buildings features its own manufacturing plant and in-house engineering department. This allows the company to design and fabricate custom steel buildings as well as pre-engineered units. They promise high-quality service, knowledgeable sales and customer support, advanced engineering services, and top-notch manufacturing.
The History of Rigid Global Buildings
Based in Texas and founded in 1990, Rigid Global Buildings is now a leading metal building manufacturer. When the company first opened its doors, it was Rigid Structures, an engineering consulting firm specializing in the steel building industry. Within a few years, the company grew into the industry's leading engineering firm. They expanded into manufacturing, changed their name to Rigid Building Systems, and, in 1995, opened their first manufacturing plant.
Free Steel Building Quotes From Top Dealers!
The company's engineering roots show in its ability handle detailed, complex projects as well as it does out-of-the-box steel building solutions. They are known for dedication, hard work, and consistently turning out high-quality products.
When the economy as a whole (and construction in particular) took a hit in 2008, Rigid expanded into the international market in its efforts to stabilize the company. In 2011, they officially changed their name to Rigid Global Buildings. But, even though the company has gone global, it remains the same manufacturing company that first opened its doors 23 years ago.
Rigid Global Buildings Products
Rigid offers a wide array of steel building types, sizes, and styles, with designs available for nearly any industry or function.
Agricultural steel buildings
With widths available from 60' to 200' and a clear span design, you can use your steel agricultural building for everything from storage to a riding arena. Store grain and feed, stable your horses, saddle up your favorite horse for a ride, or house your livestock; the choice is yours. And, with a variety of customization options, the building remains comfortable in any kind of conditions.
Aviation steel buildings
Whether you need a private hangar for a hobby plane or a structure capable of housing an entire fleet, Rigid has a solution. The company offers individual engineering for each hangar with a variety of door options, including bi-fold, large double sliding, and tilt up. Designs include single slope as well as gable symmetrical and unsymmetrical.
Commercial steel buildings
A metal building gets your commercial project up and running in about half the time of conventional construction methods, and at a fraction of the cost. Rigid's system allows for buildings up to three stories high, with length and width options being practically limitless. Be it retail or restaurant, warehouse or office space, customizing your steel building lets you create your ideal facility for any industry.
Industrial steel buildings
Rigid has an extensive background designing and manufacturing a variety of industrial steel buildings, including compressor buildings, manufacturing facilities, and warehouses. Their most economical option for companies requiring plenty of open floor space is the beam and column type. It features 12" purloins, which allow spacing of up to 40' and the elimination of bar joists. And, building designs can include allowances for crane operation.
Institutional steel buildings
With fast construction and a low-cost structure, steel buildings are ideal for schools, fire stations, courthouses, hospitals, and more. Choose from a variety of exterior finishes including stucco and masonry, as well as options for administrative offices, classrooms, and more. And, with steel buildings being practically maintenance-free, you reduce expenses throughout the life of the building.
Rigid has IAS AC472 Certification as well as MB Certification and is an approved fabricator for a variety of federal, state, and local governments.
Religious steel buildings
No matter the size of your congregation, Rigid steel buildings can house them safely and comfortably. Designs are fully customizable and include exterior materials such as brick, stone, stucco, and wood. Options include administrative offices, worship areas, youth centers, music buildings, meeting rooms, community centers, and much more.
How Much Does a Rigid Steel Building Cost?
Pricing varies according to the building's size, type, extra features, local building codes, and more. You pay extra for any add-ons, including insulation, doors, windows, trim, and ventilation. Prices do not include shipping, labor costs, or the foundation.
Rigid 30' x 80' x 14', 2,400 sq ft, price range starting at $12,600 to $13,900
Rigid 30' x 100' x 14', 3,000 sq ft, price range starting at $15,000 to $16,500
Rigid 40' x 100' x 14', 4,000 sq ft, price range starting at $18,700 to $20,600
Rigid 50' x 80' x 16', 4,000 sq ft, price range starting at $20,300 to $22,300
Rigid 50' x 150' x 16', 7,500 sq ft, price range starting at $33,500 to $36,800
Rigid 50' x 200' x 16', 10,000 sq ft, price range starting at $43,500 to $47,800
Rigid 60' x 80' x 18', 4,800 sq ft, price range starting at $24,750 to $27,200
Rigid 60' x 175' x 18', 10,500 sq ft, price range starting at $46,600 to $51,300
Rigid 80' x 125' x 20', 10,000 sq ft, price range starting at $48,250 to $53,100
Rigid 80' x 200' x 20', 16,000 sq ft, price range starting at $70,500 to $77,500
Rigid Global Buildings Reviews
Reviews for Rigid Global Buildings are mixed, although the majority are positive.
The company earns high marks from satisfied customers for delivering their steel building on time and as promised, with no missing parts or surprises. Customers also praise the manufacturer's quality and the broad range of products, styles, and customization options available. They found support personnel to be friendly and helpful, with sales people not being overly pushy.
The two main complaints from dissatisfied customers include lengthy delays in delivery with no communication or explanation and significant increases in the building's cost, even after the contract was signed.
As with any purchase, review your contract carefully before signing it. If you have any questions, do not hesitate to ask for an explanation. Also, ask for an itemized list of your costs to help you understand exactly what you're paying for.
Author: Angela Escobar
Compare Competing Prices From The Best Steel Building Pros