Future Steel Building Prices, Reviews, Complaints & Company Overview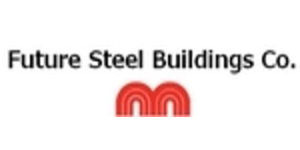 Family-owned and -operated, Future Buildings has over 30 years' experience manufacturing steel buildings. The company owns its own factory, where it builds every unit for ultimate quality control and factory-direct pricing.
The Future Buildings motto is understanding their customers' needs so they can deliver solutions on time and on budget.
The Benefits of Future Steel Buildings
Future Buildings launched in the 1980s, creating Quonset huts for Canadian farmers, fishermen, loggers, and miners. That is when they developed their philosophy of understanding the customers' needs, which is how the company produced the right structures at the right price.
Free Steel Building Quotes From Top Dealers!
That core tenet remains with the manufacturer today, helping Future grow into one of North America's leading steel building manufacturers.
They also have an in-house team that includes skilled engineers and a professional customer service team that collaborate with the production team to ensure customers get the highest quality prefabricated steel buildings.
Products Offered by Future Buildings
Future Buildings offers a variety of prefabricated metal buildings, each with a 30-year rust perforation warranty.
Steel agricultural buildings
Metal buildings are perfect for housing and storing machinery, grains, livestock, and crops. Metal barns design with clear span frames are free of interior obstructions and roof trusses, making them ideal for agricultural applications.
Steel carports
The steel carport kit is an ideal choice when your property doesn't have room for a garage. Uses include transportation shelter, walkway and door covers, backyard screens, and industrial roofing.
Commercial steel buildings
Whether you're starting a business or need room for expansion, metal commercial buildings work for a variety of industries, including agricultural, government, military, mining, oil and gas, and warehousing.
Steel garages
One of the industry's most popular items, a steel garage offers secure storage and parking for any type of vehicle. Widths range from 10' to 40' so you can park and protect anything from a sports car to an RV.
Steel storage buildings
With a steel storage building, you can store everything from office supplies to agricultural products to overflow retail stock to recreational vehicles. These units are safe, secure, erect quickly, and last for years, saving you on monthly storage fees.
Steel workshops
Whether you operate a home business or want a place to do your woodworking, art projects, machine repairs, or other hobbies, metal workshops offer a fast, affordable solution. Widths range from 10' to 100'.
What Will You Pay for a Future Steel Building?
Pricing varies widely based on the building's size, type, location, extra features such as windows and insulation, vendor, and local building codes. The prices offered below are for basic buildings and do not include add-ons, shipping, or the foundation.
Future Steel R Style, 40'x25'x8', open-ended structure with mounting plates, price range: $16,750 to $20,700
Future Steel A Style, 24'x25'x13', build your own front wall, solid back wall, price range: $20,000 to $24,000
Future Steel S Style, 32'x30'x15', 10′x10′ framed opening in front wall, solid back wall, endwall steel service door, price range: $29,500 to $33,750
Future Steel X Style, 38'x30'x19', build your own front wall, solid back wall, price range: $31,100 to $40,000
Future Steel Q Style, 110'x50'x18', 26′x14′ sliding double doors in front wall, solid back wall, 26′ X 14′ sliding double doors in rear wall, 26′x14′ sliding double doors in front wall, price range: $90,100 to $104,500
Future Buildings Reviews
User reviews of Future Buildings are heavily mixed. Some customers praised the company's responsive customer service team, prompt support, and timely delivery. They also liked that their representative kept them informed throughout the process and that delivery included all of components as promised (one of the most common complaints with steel buildings is that deliveries are not complete).
Customers who were unsatisfied with their Future Buildings experience complained that the gauge of steel provided did not match recommendations on the engineering drawings, which they believed caused the roof to leak. In addition, although the leak occurred within the warranty time, the manufacturer did not honor the warranty.
Other complaints focus on difficulties reaching anyone in the company when there's a problem or question once the sale is made, particularly when there are questions about plans and local building codes.
Author: Angela Escobar
Compare Competing Prices From The Best Steel Building Pros