Harvey Window Prices, Reviews, Complaints & Company Overview
-->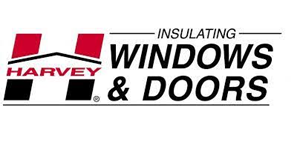 Harvey Building Products offers customers a variety of window types, styles, and features. Their vinyl windows are probably their most popular option thanks to their low maintenance needs coupled with great durability. Of course, real wood is always a popular material for anyone looking to fill their home with natural beauty.
Popular features vary according to location. For example, impact resistance is more common in coastal areas while homeowners looking to reduce utility bills prefer ENERGY STAR windows.
About Harvey Windows
Harvey Building Products has been designing and manufacturing windows, doors, and more since 1961. They are a U.S.-based company that works with both contractors and homeowners. Harvey creates windows for both residential and commercial applications. The company prides itself on standing behind every product it sells. Their motto is that you aren't just installing windows, you're installing confidence.
Harvey Windows Products
Harvey offers a variety of collections and designs in every window style. You can choose out-of-the-box options as well as custom sizes.
Request Window Installation Price Quotes Using Our Free Tool
Get connected to the top rated window contractors in your area and get free competitive estimates. No obligations to hire, ever!
Awning: These feature a single sash, hinged along the top to open outward. Available collections include Classic Vinyl, Majesty Wood, and Vigilance.
Bay and bow: The bay style features three joined windows placed at either 30- or 45-degree angles, extruding from the outer wall of the building. The center pane is usually inoperable. Bow windows, on the other hand, have three or more operational windows of equal size. Available collections include Classic Vinyl and Majesty Wood.
Casement: This style opens outward, with hinges on one side and a latch holding them closed. Harvey offers casement windows in the following collections: Classic Vinyl, Majesty Wood, and Vigilance.
Designer shapes: Styles include circles, octagons, round tops, and triangles, as well as customizable options. Most are inoperable (i.e. do not open). Available collections include Classic Vinyl and Majesty Wood.
Double-hung: These windows feature two operational sashes that slide independently of each other, with inward tilting for easy cleaning. Harvey offers double-hung style windows in the following collections: Acoustic, Classic Vinyl, Majesty Wood, Slimline, Storm, and Vigilance.
Garden: This style extends outward and often includes an interior shelf for plants or flowers to receive maximum natural light. Harvey offers garden windows in its Classic Vinyl collection.
Hopper: This style features a single sash hinged at the bottom. They open from the top and outward. Harvey offers hopper windows in the Classic Vinyl collection.
Picture: These stationary windows feature a single pane of glass and do not open; the intention is improving the natural light in a room. Available collections include: Acoustic, Classic Vinyl, Majesty Wood, Storm, and Vigilance.
Rolling: Two side-by-side sashes that each slide vertically create rolling style windows. Available collections include Acoustic, Classic Vinyl, and Storm.
Single-hung: This style features two vertical sashes, but only the bottom sash operates. Harvey offers single-hung windows in the Classic Vinyl collection.
How Much Do Harvey Windows Cost?
Pricing varies according to size, style, material, vendor, and more. The following estimates should assist in budgeting and comparing Harvey windows with other brands.
Harvey Slimline: Features glass that is 1/4" thinner than other lines for improved line of sight, but not recommended for larger windows. Pricing starts at around $300, with installation costing around $400.
Harvey Classic: The manufacturer's mid-level window, the glass has a 0.32 U-Factor, with prices starting at around $300. If you add installation, pricing starts at around $450.
Harvey Tribute: This is the premium model from Harvey, with prices starting at around $400. With installation, expect to pay at least $600.
Please note that all of these are starting prices. In addition to style, size makes an enormous difference in cost. Pay for quality, certified installation to protect your warranty.
Harvey Windows Reviews
With its base in Massachusetts, Harvey windows are extremely popular throughout New England. The company has distribution centers from Maine to Philadelphia and fairly dominates the market in northeast America. Their dominance makes them a strong seller not only because they're everywhere but because they're local. If there's ever an issue, contractors and homeowners alike recognize that it's easier to solve the problem with a local company.
The company is also popular due to providing a variety of home improvement products, allowing customers to handle multiple aspects of a renovation through a single supplier, including doors, windows, patios, and trim.
One of the reasons Harvey is so popular is the fact that their vinyl windows hold up well against impacts and the elements. Customers also appreciate the manufacturer's sound control windows. Harvey is known for its high quality workmanship and production.
Author: Angela Escobar