Wallside Window Prices, Reviews, Complaints & Company Overview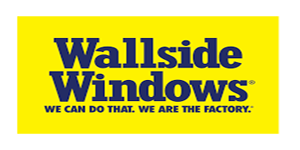 Known for their vinyl windows and comfort features, Wallside Windows offers a variety of window styles and types. Their product line also includes windows with argon gas filling and low-E glass to provide better insulation and performance. Whatever you need, Wallside Windows has what it takes to get it right.
About Wallside Windows
The story of Wallside Windows is the story of the American dream. Martin Blanck got his start in the business world selling produce to help support his family while growing up. After his tenure in the Army, he decided it was time to start his own business. Although Blanck didn't have much money, he started a home improvement business in 1944. His number one concern was making sure that customers felt comfortable and happy with both him and the level of service he provided. In Blanck's mind, if the customer wasn't satisfied then the job wasn't finished.
In the '70s, Blanck read an article about the fast growing home improvement trend of vinyl replacement windows. The fact that that vinyl offered better energy efficiency than wood, was easier to install, and easier to maintain caught his interest. Blanck started Wallside Windows on Schaefer Road in Detroit, with nothing more than a few employees and machines, plus the standards and ideals that he had followed throughout his life. Today, Wallside Windows is run by Martin Blanck's sons and grandsons, who still hold the values of customer satisfaction that the company was founded on.
Wallside Windows' Product Line
Wallside Windows produces a broad range of styles and types of windows with several aesthetic and color options available. Their windows are energy efficient, with vinyl strengthened by fusion-welded frames, multi-chambered extrusions, and thermal pane glass, which is upgradeable to a low-E coating. Here are a few of the windows that Wallside Windows has to offer:
Request Window Installation Price Quotes Using Our Free Tool
Get connected to the top rated window contractors in your area and get free competitive estimates. No obligations to hire, ever!
Awning windows: These windows are hinged at the top and swing open from the bottom. Awning windows allow you to ventilate a room even when it's raining without letting water in.
Bay and bow windows: Typically comprised of multiple windows, bay and bow windows extend beyond the walls of a room and add aesthetic and depth. They do not usually open.
Casement windows: Hinged on one side, casement windows open outwards and are often paired with other windows.
Center-vent sliding windows: Custom built and able to be opened from the center. The sash can be lifted out to allow for easier cleaning.
Double-hung windows: Double-hung windows feature an upper and a lower sash, with each one being able to slide open.
Double sliding windows: These windows have side-by-side sashes, both of which can slide open horizontally. The sashes can also be lifted out for cleaning.
End-vent sliding windows: End-vent sliding windows have two screens and can open on either side. They are ideal for cases where a sliding window is preferred, but the available opening is too large for a single sliding window.
Picture windows: Unable to open, picture windows are often paired with windows that can open. They are most often utilized to allow extra light into a room.
How Much Do Wallside Windows Cost?
Window pricing varies according to the amount of windows purchased, as well as the series, size, and style of window. Different vendors will also have different prices.
Wallside Center Slide Window, 22" x 14", vinyl, easy-glide system, child locks, low-E glass, sashes lift out to clean, price range: $230 to $270
Wallside Awning Window, 24" x 20", multi-point locking system, double weatherstripping, low-E glass, 30-degree window tilt, price range: $225 to $250
Wallside Casement Window, 35.5" x 47.5", multi-point locking system, double weatherstripping, low-E glass, flat-folding crank, includes screen, price range: $300 to $400
Wallside Casement Window, 36.75" x 48.75", multi-point locking system, double weatherstripping, low-E glass, flat-folding crank, includes screen, price range: $450 to $550
Pricing does not include any accessories, customizations, hardware, or screens. Installation averages between $100 and $350 depending on the window size and whether it is a new installation or a replacement window.
Wallside Windows Reviews
One of the things that customers love about Wallside Windows is the level of service that they provide. Many reviewers mention referring friends, family, and colleagues to Wallside based solely on their customer service. Reviewers note that Wallside Windows employees go above and beyond what is expected of them, something Martin Blanck would be proud to hear.
However, it should be noted that when issues do pop up with windows from Wallside, it isn't hard to find reviews complaining that the company drags their feet or does not honor warranty claims. Some have even said that they have been unable to reach anyone from the company when issues arise, as if their calls are being avoided.
Before any purchase, read through any available customer reviews when researching brands and products before making any final purchasing decisions.
Author: Angela Escobar