Window World Window Prices, Reviews, Complaints & Company Overview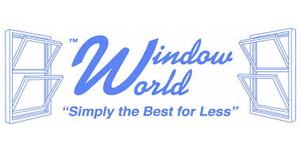 A leading U.S. manufacturer of vinyl windows, Window World sells windows ranging from affordable, low-budget models all the way to high-end models. And, unlike some other window brands, Window World also offers installation services, which can be purchased along with many of their windows. If you're looking for a complete window package, Window World might just be the best choice for you.
About Window World Windows
Since being founded in 1995, Window World has been dedicated to providing quality products at affordable prices while offering superior customer service. They are the United States' largest replacement window company and have over 200 locally owned stores across the nation. They are currently an ENERGY STAR partner and Window World windows have been given the Good Housekeeping Seal for seven consecutive years. Window World Cares (the charitable arm of the company) was founded in 2008. To date, it has raised more than $7 million and is partnered with St. Jude Children's Research hospital, having been named St. Jude's 2010 New Corporate Partner of the Year.
Window World Products
Window World has a broad range of window styles and types available. Here are a few of the window options available from Window World:
Request Window Installation Price Quotes Using Our Free Tool
Get connected to the top rated window contractors in your area and get free competitive estimates. No obligations to hire, ever!
Basement hopper windows: Perfect for either installing a new window or replacing an old window, basement hopper windows from Window World provide light and ventilation in areas that don't normally get much of either.
Bay and bow windows: Bay and bow windows extend beyond the walls of the room they are in, providing an appealing aesthetic and depth to the room. Usually, they do not open.
Casement windows: Usually operated with a crank handle, casement windows are hinged on one side and open outwards.
Double-hung windows: Available in multiple series from Window World, double-hung windows have an upper and a lower sash that are each able to slide open. The sashes also tilt inwards to allow for easier cleaning.
Garden windows: Garden windows let in the highest possible amount of light, allowing plants placed in the window to thrive (hence the name). Through Window World, you can have them made with SolarZone glass, which blocks harmful rays without nullifying the light plants need to survive.
Picture windows: Meant for aesthetic purposes, picture windows do not open, but they can be exactly what is needed to let more light into a room or tie everything together.
How Much Do Window World Windows Cost?
A variety of factors influence the price of your windows, including how many you purchase and the style, size, and series you choose. What follows is a general pricing guideline in order to provide an idea as to the cost of Window World Windows.
Window World 4000 Double Hung Window, 23.5" x 35.5", vinyl, two operating, vertically stacked tilt-in sash, fusion welding, dual ventilator locks, limited lifetime warranty, price range: $200 to $250
Window World Fixed Picture Window, 35.5" x 47.5", vinyl, fusion weld frame, multi-chamber design, non-opening, warm-edge spacer system improves window seal, full opening for max ventilation, limited lifetime warranty, price range: $200 to $250
Window World Casement Window, 35.5" x 47.5", vinyl, slimline frame, easy to use crank system, Warm-edge spacer system improves window seal, full opening for max ventilation, price range: $300 to $400
Window World Bay Window, 73.5" x 43", built to custom design, center window fixed, casement, fixed or single-hung side window options, slimline mullion design, heavy-duty cable hanging system prevents sagging or bowing over time, price range: $1,250 to $1,350
Note that these prices do not include any accessories, custom colors, hardware, or screens. Installation also adds to your total cost and typically ranges between $100 and $350. The price of installation varies according to your location, the size and type of window, and whether it is a new installation or a replacement.
Window World Reviews
Many customers find that Window World offers competitive pricing and enjoy the wide range of pricing and style options available. Just about every style or type of window that they offer is available in more than one product line, making it easy to find what you want for your budget.
However, some customers note that, while the products are great, customer service is not always the best. Since Window World is a franchise, it is important to remember that the level of service you will receive and the products they will have available will most likely vary from location to location.
Before making any purchase, it is incredibly important that you read up on any available customer reviews in addition to researching brands and products. It will give you a better idea of what you're getting into, especially with a franchised company such as Window World, where the experience can vary from location to location.
Author: Angela Escobar
Find Window Companies Who Will Compete for Your Business