Kolbe Window Prices, Reviews, Complaints & Company Overview
-->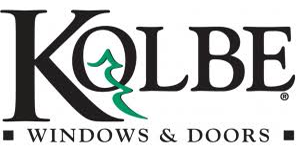 For over 70 years, Kolbe Windows has been dedicated to producing high quality windows made with expert craftsmanship. Each unit is built to order, ensuring that the Kolbe craftsmen can focus on one project at a time. No matter the project, Kolbe can provide a custom order to make it happen. In addition, Kolbe's product line includes windowed doors, from fiberglass doors with decorative glass to full glass doors that open onto patios and walkways. In addition, they offer a variety of commercial doors and windows.
About Kolbe Windows
Brothers Herb and Ervin Kolbe founded Kolbe Windows over 70 years ago in 1946. began as a small, simple business that built and repaired door frames and windows. The company has come a long way since the early days of operating out of a wash house on a dairy farm, having grown into a leading brand in the industry with hundreds of dealers and distributors across the country. Professionals and homeowners alike turn to Kolbe when looking for quality windows built to the highest standards.
The Kolbe Line of Products
Kolbe offers a variety of products and styles. In addition, the manufacturer allows you to customize any product to fit the specifications of nearly any application. Here are a few of the types of windows that Kolbe Windows has to offer:
Request Window Installation Price Quotes Using Our Free Tool
Get connected to the top rated window contractors in your area and get free competitive estimates. No obligations to hire, ever!
Awning windows: Awning windows open from the bottom and are often combined with other window types, such as picture windows. They are available in both crank and push-out models.
Casement windows: Available in crank, in-swing, and push-out models, casement windows offer increased energy efficiency and allow more light to be let into a room.
Double-hung windows: These windows have an upper and lower sash, with each one sliding up to open.
Sliding windows: Sliding windows are available in single, double, triple, and quad sashes and are ideal in areas with large amounts of space.
Specialty windows: Available in distinct shapes, colors, patterns, and styles, these windows are customizable for any function or location.
How Much Do Kolbe Windows Cost?
The pricing of Kolbe windows varies depending on multiple factors. Since each window is custom made to each order, each customization will have a different price. The amount of windows being purchased, as well as any color, glass, or shape customizations will help to determine the total cost. Product line, size, style, and the vendor you purchase through will also play into the final price.
You can expect Kolbe windows to range in price from $250 to upwards of $450, with larger windows (such as bay windows) ranging from $1,000 to $1,500. Keep in mind that these are general pricing guidelines to give you an idea as to what you can expect to pay. Also note that installation will be an additional charge that can cost between $100 and $350 depending on whether he installation is for a new or replacement window and the size of the window.
Kolbe Windows Reviews
Kolbe Windows has earned a reputation for high-end products that last for years and the majority of customer reviews reflect that. Consumers commonly speak of the broad range of various customizations that the company has to offer and appreciate how easy Kolbe's extensive selection makes it to find windows that fit just about any project or style.
There are some clients who feel that Kolbe's prices could be lower, but they also acknowledge that you get quality for what you pay. It should be noted that, when it comes to their double-hung windows, some customers have found them difficult to open. Which, for a window, is something that you want to look out for. Before any purchase, always make sure to do your research on the brand and the product, but also to read through customer product and service reviews. Reviews can provide a more accurate picture of what you're getting into and should be considered before any final purchasing decisions are made.
Author: Angela Escobar