Simonton Window Prices, Reviews, Complaints & Company Overview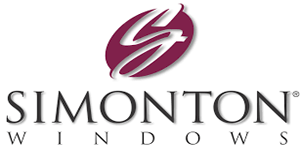 A leading brand in vinyl window manufacturing, Simonton Windows offers a variety of styles and types of windows. They also have a broad range of glass selections, with option for treatments to help block UV and infrared light that can help regulate the heat and light in your home while keeping out damaging rays. No matter the project or the function you are looking to complete, Simonton Windows has you covered.
About Simonton Windows
Founded in Pennsboro, West Virginia in 1946, Simonton was originally known as Pen Vent Awning. The company was formed when Fred and Sybil Simonton saw a need for high-quality exterior aluminum products. In 1981, their son convinced the rest of the family that they needed to differentiate themselves from their competitors by producing energy-efficient vinyl windows, paving the way for the Simonton Windows that we know today.
The company offers multiple product lines andy styles of patio doors and windows designed to meet ENERGY STAR guidelines. They pride themselves not just on great products, but on providing exemplary service to their customers. Simonton has received multiple awards in builder and customer satisfaction, as well as for the quality of their vinyl windows.
Simonton Windows Product Line
Simonton has a broad range of energy-efficient windows across multiple product lines that are available in a variety of styles and colors. Here are a few of the windows that Simonton has to offer:
Request Window Installation Price Quotes Using Our Free Tool
Get connected to the top rated window contractors in your area and get free competitive estimates. No obligations to hire, ever!
2-lite horizontal roller windows: Made to withstand the harsh conditions of coastal and other windy areas, these windows offer protection against flying debris and strong winds without the need for a shutter system.
Awning windows: Hinged at the top, awning windows swing open from the bottom and provide increased ventilation. They are ideal for rooms where space is limited.
Bay and bow windows: Bay and bow windows extend beyond the home and add a level of depth to a room. They offer an elegant aesthetic and allow for an increased view of the outside. Bay windows are typically angular, while bow windows are rounded; neither style opens.
Double-hung windows: These windows have an upper and lower sash, both of which are able to open. Each sash also tilts inwards to allow for easier cleaning.
Garden windows: Garden windows project outward from the home and contain shelves typically used for plants that benefit from the extra sunlight these windows provide.
Geometric windows: Available in dome and semi-circle shapes, these windows add character and visual appeal to a home. They are often paired with other styles of window or used in tight spaces where more light is needed. Geometric windows can also be found in top-hung models, where the dome shaped top panel has a rectangular sash at the bottom.
Picture windows: Meant to provide aesthetics, let in light, or provide a better view, picture windows do not open. Often, these windows are paired with other styles of windows to achieve a certain look or style.
Single-hung windows: While single-hung windows have an upper and a lower sash like double-hung windows, only the lower sash is able to open.
How Much Do Simonton Windows Cost?
It can be difficult to ascertain the price of Simonton windows, as this varies based on the number of windows purchased, series, size, and style. Different vendors will also offer different prices. That being said, here is a general pricing guideline that will provide an idea as to what you can expect to pay for your Simonton windows:
Simonton Madeira Single-Hung Window, 35.5" x 47.5", ProSolar low-E glass with argon gas, accidental glass breakage coverage, price range: $200 to $250
Simonton DaylightMax Casement Window, 35.5" x 47.5", narrow frame and wider window area provides 40 percent more daylight, double strength ProSolar low-E glass with argon gas, simple cam-lock hardware, Decorum exterior colors to choose from, price range: $300 to $400
Simonton Brickmould 6000 Casement Window, 30" x 36", simulated wood vinyl frames won't rot, peel, or fade, ProSolar low-E glass with argon gas, standard flat pattern grid, white fold down crank, price range: $350 to $400
Simonton Reflections 5500 Bay Window, 48" x 36", vinyl, center window fixed, casement, fixed or single-hung side window options, low-E glass with argon gas, Double-Lifetime Limited Warranty with 3-year glass breakage warranty when ordered with double-strength glass, price range: $1,000 to $1,150
Keep in mind that these prices do not allot for any additional accessories, custom colors, hardware, or screens. Installation will also play a role in determining your final cost, and can cost between $100 and $350 depending on whether it is a new or replacement installation and the size of the window or windows.
Simonton Windows Reviews
Two of the things that consumers tend to enjoy about Simonton Windows are the variety of options (the company has multiple product lines made up of various styles) and the range of prices (Simonton has lines and models accessible in low, middle, and high-range budgets).
Customers also appreciate that it is easy to find Simonton windows, since they are available in brick and mortar stores. It should be noted that some customers have experienced issues when it comes to warranty claims through Simonton, stating that the company does not always accept the claims. You should always read through any available customer reviews when researching brand and product information before making any final purchasing decisions.
Author: Angela Escobar
Find Window Companies Who Will Compete for Your Business