Lincoln Window Prices, Reviews, Complaints & Company Overview
-->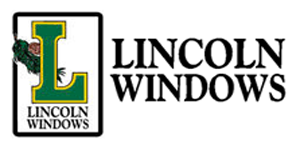 A focus on both aesthetics and high quality performance has kept Lincoln Windows a strong presence in the window industry. Over 70 years of experience lets Lincoln boast a long history of satisfied customers and leaves them committed to expanding and refining their products in order to fulfill any possible need. All Lincoln windows and doors are independently tested and certified to ensure that they meet the necessary energy and structural performance requirements. Whether the application is commercial or residential, Lincoln Windows has the solution for you.
About Lincoln Windows
The number one priority of Lincoln Windows is customer service, an ideal that has remained strong in the company since Carl and Jane Bierman first started Lincoln Wood Products in 1947. It is this focus on customer service that makes the manufacturer strive for visually pleasing products that offer exceptional performance. Their commitment to their customers and the services offered both before and after the sale are a major part of the reason the company has been able to grow from a small operation housed in a renovated dairy farm to over 500,000 square feet of manufacturing space and 400 independent distributors across Canada and the U.S.
The Lincoln Windows Line of Product
Beyond the exterior and interior aesthetics offered by Lincoln windows, the combination of contemporary hardware, double-strength glass, and first-rate wood make for a product has nearly unmatched durability and quality. Here are some of the windows available from Lincoln Windows:
Request Window Installation Price Quotes Using Our Free Tool
Get connected to the top rated window contractors in your area and get free competitive estimates. No obligations to hire, ever!
Awning windows: Hinged at the top, awning windows shed water during light rain and provide secure ventilation. They are designed with the same features casement windows and are available in crank or push-out options.
Bay/Bow windows: Bay and bow windows can increase ventilation and add depth and elegance to a room. These windows extend beyond your exterior wall, are typically constructed with three or more windows, and do not usually open.
Casement windows: Architecturally versatile, structurally sound, and energy efficient, casement windows are available through Lincoln in French, push-out, radius top, and traditional crank models.
Double-hung windows: Easy to open and providing fantastic curb appeal, double-hung windows offer a wonderful aesthetic and performance, especially for conventional building themes. Lincoln's double-hung windows utilize vibrant colors and grills for the exterior and low-profile locks and latches for the interior.
Glider windows: Lincoln offers glider windows as either a single unit with a fixed side and an operational side or as a triple unit with operating sashes on either side of a studio center. They are available in a broad range of exterior and interior styles, full or half-screen options, and seven different hardware finishes.
How Much Do Lincoln Windows Cost?
Although the price of your Lincoln windows vary depending on the amount purchased, series, size, style, and vendor, here are some general prices to give you an idea as to how much you can expect to spend on your Lincoln windows.
Lincoln Single-Hung Window, 23.5" x 35.5", vinyl, easy-glide system prevents slamming, simple cam-lock hardware, traditional grid design, price range: $150 to $200
Lincoln Fixed Picture Window, 35.5" x 47.5", vinyl, fusion weld frame, multi-chamber design, non-opening, accidental glass breakage coverage, price range: $200 to $250
Lincoln Awning Window, 24" x 20", vinyl frames won't rot, peel or fade, folding crank handle, low-E glass, 1/8" thick glass, price range: $200 to $250
Lincoln Casement Window, 36.75" x 48.75", wood, screen included, simple cam-lock hardware, traditional grid design, price range: $450 to $550
Lincoln Bay Window, 73.5" x 43", aluminium, center window fixed, casement, fixed or single-hung side window options, 30 or 45 degree angles available, price range: $1,250 to $1,350
Note that these prices do not include any additional accessories, custom or specialty colors, hardware, or screens. There will also be a charge for installation, which typically ranges from $100 to $350 depending on whether it is a new or replacement installation and the size of the window itself.
Lincoln Windows Reviews
Common customer reviews for Lincoln windows tout the ease of use and durability of the products. Installers often talk about how easy it is to install them, in some cases stating that they have fewer issues with Lincoln than with many other brands. It should also be noted, however, that some customers have complaints about the warranties offered by the company. Lincoln has a 10-ear warranty from the date of manufacture, which some consumers take issue with, and there are those who have talked about issues with warranty claims. It is incredibly important that you make sure to do research on customer reviews for products, as well as the product itself, before making any final purchasing decisions.
Author: Angela Escobar