Marvin Window Prices, Reviews, Complaints & Company Overview
-->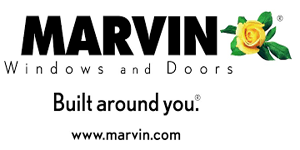 Renowned for their high-quality products and craftsmanship, Marvin Windows and Doors has built a name as an industry leader in the world of doors and windows. Whether you need windows for commercial or residential applications, new installations or replacements, you can count on Marvin to provide the perfect product that is built to last.
About Marvin Windows
Marvin is committed to providing the ideal made-to-order window for any project. The company still adheres to core values of hard work, integrity, and passion that have fueled it since its inception. The company offers comprehensive service before, during, and after the job to make sure that no customer receives anything short of an excellent experience. Marvin's customers are the manufacturer's priority, which ensures that they continue to create high-quality windows and doors for a variety of projects and purposes.
Products
While Marvin is the company name, there are three brands of windows offered through them: Infinity, Integrity, and Marvin. Each brand has a variety of window styles and types, with customizations available to suit any application. Here are a few of the windows that Marvin has available:
Request Window Installation Price Quotes Using Our Free Tool
Get connected to the top rated window contractors in your area and get free competitive estimates. No obligations to hire, ever!
Bay and bow windows: These windows add an appealing aesthetic and sense of depth to a room. Generally made up of three or more windows, bay and bow windows extend beyond a room and do not usually open.
Casement windows: Casement windows are hinged on one side and can swing either outwards or inwards to open, depending on the preference.
Corner windows: Perfect for providing panoramic views, these windows can add a level of appeal and interest to both the exterior and interior of your home. Corner windows also allow natural light to enter from several different angles.
Contemporary studio windows: Let in large amounts of light and expand the view your home has to offer with contemporary studio windows. Large expanses of glass help to build a connection to the outside and provide the perfect lighting for any artistic projects.
Double-hung windows: With an upper and lower sash that can slide open independently of each other, double-hung windows provide multiple ventilation options.
Glider windows: These windows are exactly what they sound like - windows that seamlessly glide open and are easy to use.
Single-hung windows: Unlike double-hung windows, only the lower sash of a single-hung window can slide open.
How Much Do Marvin Windows Cost?
Because Marvin windows are highly customized and built-to-order, exact pricing can be difficult to determine. The total cost of your Marvin windows depends on the number of windows purchased, as well as any customizations chosen, series, size, style, and the vendor you choose. That being said, what follows is a general pricing guideline as to what you can expect to pay for Marvin windows.
Approximately $700 per window (excluding installation) for Marvin wood casement windows
$900 to $1,000 per window for 36" x 36" double-hung windows, including installation
Around $500 per window for double-hung, energy efficient Marvin windows (excluding installation)
$300 to $400 per window (including installation) for Marvin 24" x 28" Integrity double-hung wood windows. The same window measuring 36" x 72" costs around $400 to $500 each (excluding installation)
Approximately $750 per window (with installation) for 36" x 48" Marvin Ultimate double-hung windows
$500 to $700 per window (including installation) for Marvin double casement windows
$3,500 to $4,000 for a 76" x 49" Marvin bay window (including installation)
Keep in mind that, unless otherwise noted, these prices do not include installation costs, which will add to the overall price. Installation can cost between $100 and $400 per window for standard windows and between $1,000 and $1,500 for bay or bow windows.
Marvin Windows Reviews
Marvin Windows has a reputation for designing and manufacturing high-quality products and for providing excellent customer service. Reading through customer reviews reveals that consumers enjoy the customization that Marvin offers as well as the wide range of applications and jobs that the company is able to support. And for custom windows, pricing is reasonable, and sometimes even better than other companies that offer fewer options.
It should be noted, however, that the number one complaint against Marvin Windows is that they do not do well when it comes to honoring their warranties or dealing with damaged products. Some customers have found that rather than replacing windows that were delaminating, the company convinced them to have a third party repaint the windows, without mentioning that it would void the warranty.
Before making any major purchase, always read through any available customer reviews when researching brands and products in order to give you a more complete picture of what you're purchasing.
Author: Angela Escobar