Aldelo POS System Prices, Reviews, Complaints & Company Overview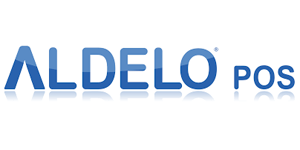 Aldelo offers cloud-based point of sale (POS) systems for restaurants, bars, and retailers. They offer contract-free service and customizable packages to ensure clients get the features they need without paying for extras they don't want.
About Aldelo Since 1999, Aldelo has helped restaurants, bars, and retailers improve efficiency and keep costs down with their user-friendly POS systems. The developer offers three POS options as well as a payment system available in three plan types.
All of Aldelo's products are customizable so merchants can get the best system for their particular needs. The company does not require its customers to sign a contract, so you're never tied to a system that isn't working for you.
Aldelo focuses on providing a high-quality solution that includes all of the features necessary but without many of the costlier bells and whistles. That's how the company keeps its prices lower than many of their competitors.
Aldelo POS System Products and Features
Aldelo offers three customizable POS systems, each with its own standard features. In addition, Aldelo Pay is the company's payment processing system.
Aldelo Restaurant POS
Designed for small and mid-sized restaurants and bars, Aldelo Restaurant POS offer intuitive operation and a variety of features. Use by over 50,000 restaurants and bars, this system has proven to be both reliable and cost-effective. Features include:
Free POS System Quotes From Top Dealers!
Customer tracking
Financial accountability
Inventory control
Kitchen productivity analytics
Loyalty program
Simple process for taking orders
Split/combine ticket
XERA Restaurant POS
Designed for bars and restaurants that service high numbers of patrons, XERA POS maximizes efficiency with practical features that help you turn tables quickly to improve the diner experience. This POS system is fully customizable, allowing you to modify menu items, manage your employees, and run useful reports with actionable data.
The ability to personalize and customize XERA makes it ideal for franchises with multiple locations.
Aldelo Express iPad POS
This feature-rich system is designed for bars, restaurants, and retailers. The cloud-based technology is scalable, so your system grows and changes with you. However, it includes offline capabilities so even if your Internet goes down, you can still run your Aldelo Express iPad system.
Setup is a breeze and requires no computer expertise or hardware investment. All you need is an iPad, a printer, and a cash drawer. Connecting and configuring printers in the kitchen and bar is also quick and easy.
Features include:
Customer loyalty program
Customized orders
Interactive layout
Inventory tracking
Menu management
Processing payments
Reporting and analytics
Split check
Tracking employee time
Aldelo Pay
Merchants enjoy even greater savings with Aldelo Pay, which integrates POS and payment processing systems. Available in three plans--Starter, Enhanced, and Ultimate--Aldelo Pay includes:
Live, 24/7 tech support
Aldelo Express iPad POS
Aldelo POS or XERA POS (with unlimited stations)
Menu programming
Merchant portal
Payment integration
Remote installation
Software updates
Training resources
How Much Does an Aldelo POS System Cost?
Pricing depends on customization, menu, location, and much more. Basic pricing includes:
Aldelo Express POS costs $99 per month, per iPad POS, plus $59 per month for payment integration
Aldelo Express POS is free to U.S. merchants on the Aldelo Pay Starter Plan
Aldelo Pay Starter Plan costs include: interchange plus 0.25 percent, plus $0.15 for each card transaction (swipe, key, dip, or tap)
Aldelo Pay Enhanced Plan costs include: interchange plus 0.15 percent, plus $0.15 for each card transaction (swipe, key, dip, or tap)
Aldelo Pay Ultimate Plan costs include: interchange plus 0.08 percent, plus $0.05 for each card transaction (swipe, key, dip, or tap)
Aldelo POS System Reviews
On the whole, users report being extremely pleased with their Aldelo POS system. Newer versions of the software offer additional features, such as the ability to run split or combined checks, that previous versions did not.
Users also report that the software works great assuming your establishment's hardware has a fast processor and ample memory. They report that nearly any problem experienced with Aldelo's software came down to deficiencies on the hardware side. Make sure yours is a robust system to ensure it has the oomph to handle a cloud-based software. If you don't have a T-1 line, talk to your telecom provider about getting one.
Some of the bigger software reviewers downgrade the features as being too light on back office capabilities, such as reporting and analytics. Newer versions do include more robust back office features. But, it's important to note that one of Aldelo's selling points is its lower price point compared to competitors that offer loads of restaurant management features. If front-of-store is your main concern, you'll likely find Aldelo POS features more than adequate.
One reviewer complained that he had a payment rejected for NSF reasons and that his license was shut down without warning. The company would not accept an over-the-phone credit card payment, requiring him to make a wire transfer. He reports that the entire process took nine days. Similar reports were not found, but if you choose Aldelo, ask what happens in the event there is an issue with payment and plan accordingly.
Author: Angela Escobar
Compare Competing Prices From The Best POS System Pros