Revel POS System Prices, Reviews, Complaints & Company Overview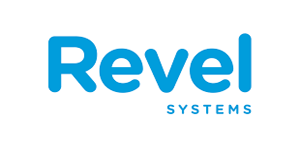 Revel Systems offers an iPad-based, omnichannel POS system designed to be used by businesses in the restaurant and retail industries. The company provides service to businesses all over the world, with offices operating in six countries. Revel POS systems present business owners with everything they need to keep their operation running smoothly.
About Revel Systems
Founded in 2010 in San Francisco, California, Revel Systems strives to assist in merchant growth and improve the day-to-day operations of their clients. Their POS systems are designed for retailers, sit-down restaurants and bars, and quick-service restaurants. These systems come with a variety of features to help with the daily tasks of running a business, as well as features to streamline efficiency.
Unlike some companies, Revel POS systems are able to perform for businesses off all sizes, whether they be small, local stores or global corporations. Overall, the main goal of the company is to improve the lives of restaurant and retail store owners by making their jobs easier.
Free POS System Quotes From Top Dealers!
Revel POS System Features
Revel POS systems come with a variety of features beyond standard POS operations. While there are basic functions, such as cash management, report generating, and sales tracking, other features of Revel POS systems include:
Customer tools: Whether you are trying to set up discounts specific to the customer, provide gift cards, or manage your loyalty programs, Revel POS systems have you covered. The company offers features that allow you to complete these tasks, as well as customer relationship management tools that give you the ability to engage customers on a more personal and precise level.
Financial tools: Revel POS systems allow for higher payment flexibility, letting restaurants split bar tabs and bills and giving retailers the ability to combine things like store credit with traditional payment methods. They are EMV (Europay, Mastercard, and Visa) compliant and can be integrated with QuickBooks for easier management of your business's accounting and finances.
Management tools: Keep track of your inventory, map out floor plans, and standardize your operations across the board with Revel POS systems. These POS systems even allow restaurants to build menus and keep track of their products down to a single ingredient. They also allow you to keep track of employees, monitoring their sales and ensuring they are compliant with all company and legal procedures.
Security: It is important that your POS system be secure and Revel Systems knows this. That's why their products utilize encrypted payments, PCI-compliant cloud technology, and user access controls to ensure maximum protection. And with the company's "Always On" mode, you can run your POS system even if the connection goes down.
How Much Do Revel POS Systems Cost?
Providing an exact cost for Revel POS systems is difficult. Revel Systems charge a monthly subscription fee that varies widely based on the merchant's business needs, existing hardware, and required setup. What follows is a general pricing guide to provide an idea of what you can expect to pay for your Revel POS system:
The average cost of a Revel POS system is between $70 and $200 per iPad, per month. Choosing an annual subscription as opposed to the month-to-month plan can save you money.
A complete retail hardware kit from Revel Systems includes an iPad, payment device, POS printer, POS stand, router and Wi-Fi access point, and a secure cash drawer. Costs average between $1,500 and $1,600.
All Revel POS systems come with 24/7 email support. The company offers individual hardware as well as complete kits, such as barcode scanners, card readers, printers, and more. Note that costs for Revel POS systems are also dependent on your location.
Revel POS System Reviews
It is not uncommon to find customer reviews for Revel POS systems full of praise. Reviewers particularly appreciate the level of customization that the company offers, saying that it makes Revel the perfect system for their business. Customers also enjoy the level of service the company provides, reporting that when support is needed, the staff are knowledgeable, patient, and polite. Business owners have also said that the system is easy and intuitive, with their employees able to learn how to use it quickly.
While there are many customers who have been satisfied with their Revel POS systems, others have not been as happy. Some reviewers point out that the company agreed to transfer their previous POS system's data to the new Revel POS system, but that the company never followed through. Others have complained that they still do not have the option to read chips on cards, which the company blamed on the customer's processor even though Revel's sales person recommended it.
As with any purchase, it is important that you read all available reviews before making a decision. Don't be afraid to ask business owners in your industry how the system has worked for them, as that is the best way to know how it will work for you.
Author: Angela Escobar
Compare Competing Prices From The Best POS System Pros