Epos Now POS System Prices, Reviews, Complaints & Company Overview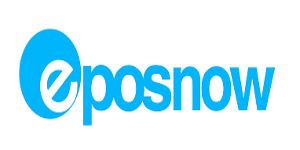 Epos Now is a retail management system made for mid-sized and small businesses. It offers customer management, inventory management, and retail accounting as well as its point of sale (POS) module. The system is cloud-based and compatible with Android, iPad, Mac, and Windows. Additional hardware is available from Epos Now, as well as third-party vendors.
About Epos Now
Epos Now is a POS solution designed for ease of use. Based in the UK, the company has expanded rapidly, serving 30,000 businesses across 103 countries since the software launched in 2011. Big name companies such as Universal, Disney Pictures, and Yankee Candle trust in Epos Now for all their POS needs. Though the company is based in the UK, they service their US clients from a branch in Orlando, Florida.
Free POS System Quotes From Top Dealers!
Epos Now POS System Features
POS systems from Epos Now are designed to be easy to use. The interface is incredibly user-friendly and simple to navigate, with even the least tech-savvy person able to operate it. The system comes with a variety of features, such as:
Accounting: Every POS system helps to keep count of revenue, but systems from Epos Now do more. With features such as the ability to get end-of-year and quarterly tax returns, these systems provide just as much accounting functionality as dedicated accounting programs.
Cloud management: Epos Now POS systems are cloud-based, which gives you the ability to access and manage them from any device in any place, whenever you need. The company's cloud management features allow you to complete tasks such as price changing, productivity monitoring, and report generating from outside the workplace.
Product and stock organization: POS systems from Epos Now allow vendors to easily add and bundle products, as well as edit or update product information. They also provide the ability to monitor stock, ensuring your most popular items never run out. These procedures are quick and simple, letting you complete these basic tasks without pulling focus from other priorities.
Report generation: Epos Now POS systems allow you to pull from their detailed data to generate reports about different aspects of your business. Monitoring problem areas and increasing growth has never been easier.
Security: It is important that your POS system be safe and secure. Epos Now gives you the ability to restrict access to different sales functions, as well as restricting access to tills entirely. The systems also log all transactions to reduce and eradicate employee theft, misuse, and shrinkage.
System Expansion: Epos Now POS systems have the ability to take on additional applications and programs. Supporting third-party vendors as well as additions from Epos Now themselves, these systems allow for extra features (such as Apple Pay and PayPal) that don't come with the basic service to be added.
How Much Do Epos Now POS Systems Cost?
As a subscription-based service, Epos Now charges monthly payments for software and product updates. The company offers a 30-day free trial that allows you to test the software before purchasing. Costs for Epos Now POS systems are based on different plans:
The Standard Plan costs $39 per month and includes cloud reporting, email support, setup help, and unlimited products. An additional register costs $24
The Premium Plan costs $69 per month and includes 24/7 phone support, account management, cloud management, and unlimited products
Epos Now also offers additional hardware and bundle deals if you need POS hardware. For example:
A Complete POS system bundle includes the retail software, installation, configuration, training, Pro-C15 terminal, 80mm receipt printer, and all-metal cash drawer. Prices range between $1,800 and $2,400.
An iPad POS system bundle includes the first month's software, installation, configuration, training, Heckler secure iPad POS stand, 80mm ethernet receipt printer, and all-metal cash drawer. Prices range between $600 and $1,400.
Standalone hardware is available as well, and all plans include unlimited customers, users, security updates, and software updates. It should be noted, however, that tech support is not included and costs an additional $39 to $54 per month.
Epos Now POS System Reviews
Customer reviews for Epos Now POS systems are consistently filled with praise for the company. People find that the company offers incredible support, with staff that are knowledgeable and patient when it comes to training. Another thing that customers enjoy about POS systems from Epos Now is the product management feature, which allows them to track each and every product in their business with ease. And with the ability to expand the system, customers feel they have everything they need for their business in a single solution.
Most customers are happy with their Epos Now POS systems, but that doesn't mean that all of them are. Some people have complained that the system is too slow, bringing their business more trouble than help. Others have said that when they attempted to cancel their service, the company continued to charge them for months. Always make sure to read through all available reviews before making a final purchasing decision. Ask around to see how it has worked for people in similar industries to get a better picture of how it will work for you.
Author: Angela Escobar
Compare Competing Prices From The Best POS System Pros