Lightspeed POS System Prices, Reviews, Complaints & Company Overview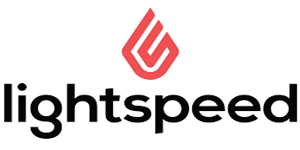 Lightspeed is a POS system designed specifically for restaurant and retail businesses, with a wealth of features to make the job easier. This system offers back office tools and inventory management for retail stores and floor planning and table-to-kitchen ordering, as well as a host of other features for both business types. Both the restaurant and retail versions are compatible with the iPad, so you can even use the Lightspeed POS system on-the-go.
About Lightspeed
Started by Dax Dasilva in 2005, Lightspeed was initially a local-server POS system compatible only with Apple operating systems. Lightspeed acquired MerchantOS, a cloud-based POS system, in 2013 which allowed them to branch out. As of 2015, Lightspeed POS software has been used by 23,000 businesses across more than 30 countries. Lightspeed acquired SEOShop that same year and expanded its offerings to online retailers as well as physical stores.
Lightspeed believes that restaurants and retailers make our lives more enjoyable, so the company works hard to make their lives easier and their businesses run smoother. Priority number one for Lightspeed has always been, and always will be, their customers.
Free POS System Quotes From Top Dealers!
Lightspeed POS System Features
Lightspeed offers POS systems designed for restaurants and retail stores. In addition to Onsite, which gives you access to a variety of features for your physical and online stores, the company offers Lightspeed eCom, designed specifically for online retailers. Though the restaurant version offers some features that the retail version does not (e.g. floor planning, menu options, and ordering functions), both Lightspeed POS systems include:
Customer/employee tracking: Lightspeed POS systems track customer and sales histories to provide a more personal experience. They also keep track of employee interactions, monitoring the sales or services carried out by employees and allowing you to control who has access to which functions.
Dedicated support: A one-on-one session is set up to help you get started with your Lightspeed POS system, with 24/7 support available for any questions or concerns you may have later on down the road.
Inventory management: Keep track of individual products or bundle them together for sales promotions with Lightspeed POS system's inventory management feature. It also allows you to assign and track serial numbers, create product variations based on numerous features, and process special orders.
Integration: Lightspeed POS systems can be tailored to the specific needs of your business. Integrate your POS system with hardware such as barcode scanners or cash drawers, Lightspeed's eCommerce solutions, and additional payment types.
Reporting: POS systems from Lightspeed allow you to generate reports that show your inventory and sales numbers, letting you identify areas that need improvement and track employee performance.
How Much Do Lightspeed POS Systems Cost?
Prices for Lightspeed POS systems are based on which plan you choose. The three plans available for onsite POS systems are:
The Small Shop plan, which costs $99 per month (billed annually) and includes a single register with access for up to five employees
The Medium Shop plan, which costs $169 per month (billed annually) and includes up to two registers with access for up to 10 employees
The Large Shop plan, which costs $289 per month (billed annually) and includes up to four registers with access for up to 20 employees
Add-ons for these plans include:
Additional registers with access for up to three employees for an added cost of $59 per month, per additional register
Additional employee access for an added cost of $9 per month, per employee
Advanced reporting for an added cost of $25 per month
The Lightspeed eCommerce plan starts at $59 per month (billed annually) and includes a single user account, as well as import and export tools, a return management system, SEO optimization, up to 250 products, and a reporting dashboard. Additional features come at an additional price.
All Lightspeed POS plans and systems come with 24/7 support, cloud backup, and free software updates. The retail version has a 14-day free trial that allows you to test out the system.
Lightspeed POS Reviews
The majority of customer reviews for Lightspeed POS systems are extremely positive, with people praising the ease of use that the systems have to offer. Customers typically find the company's POS systems intuitive, easily able to receive the information they need and keep track of customers, employees, and inventory. People also enjoy that they can access the system whenever and wherever they needs to since it is cloud-based.
While most people have enjoyed their POS system from Lightspeed, not all customers have been so happy. Some customers, especially those using Lightspeed eCom, say the system is slow and lacks both the functionality and integration capabilities they were promised. Others have said that, while the initial setup support was helpful, getting in touch with the company about issues down the road is difficult.
As with any purchase, it is important to read all available reviews and ask owners of similar businesses how the system has worked for them before making a final decision.
Author: Angela Escobar
Compare Competing Prices From The Best POS System Pros