ShopKeep POS System Prices, Reviews, Complaints & Company Overview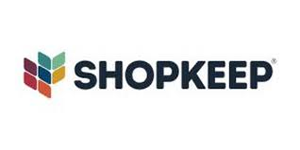 An iPad-based POS system, ShopKeep is designed for bars, franchises, restaurants, retailers, and quick-serve businesses. The system comes with multiple features designed to make the day-to-day operations of your business easier. No matter what your POS system needs may be, ShopKeep has you covered.
About ShopKeep
ShopKeep, a cloud-based POS system for the iPad, was founded in 2008. It is meant primarily for the service and small retail industries, but it can be used by just about any business type. The system is intuitive, easy to use, and integrates with most credit card processors in addition to the provider's own ShopKeep Payments platform.
The company believes that simple yet powerful solutions beat complex solutions with unnecessary bells and whistles. Their primary concern is their clientele, so they work to provide a system that makes running your business easier and simpler.
Free POS System Quotes From Top Dealers!
ShopKeep POS System Features
Any POS system can process sales (or at least it should), but ShopKeep offers you more. POS systems from ShopKeep come with a variety of features designed to make your job easier, such as:
Customer management: ShopKeep has several tools designed to improve customer relations. The system allows you to receive insights into customer behavior to strengthen your bond, review customer purchase histories, and capture customer information for promotional promotional purposes.
Employee management: Not only can you monitor your employees' sales with the ShopKeep POS systems, you can create user profiles, restrict/grant access functions, and run reports that let you see the busiest times of the day and week. Employees can also use ShopKeep's built-in time clock to punch in and out.
Integration: While ShopKeep has its own payment processor (ShopKeep Payments), it can integrate with other payment processors as well. The system is also able to integrate with QuickBooks, automatically sending sales data to your accounting program, as well as MailChimp to provide easier email marketing.
Inventory management: Making sure that your inventory records are accurate can be a time-consuming and headache-inducing task. ShopKeep POS systems take the weight off your shoulders with features such as bulk product management, customizable registers, and low inventory/reorder alerts.
Offline mode: The biggest worry for any cloud-based system is what happens if the connection goes out. And let's face it, sometimes that happens. Luckily, ShopKeep POS systems have an offline mode that still allows you to accept cash payments until the system is back online and saves transactions to be uploaded when everything is up and running again.
Reporting tools: ShopKeep POS systems have functions that deliver a real-time analysis of your sales data. You can see overall sales numbers or break it down to the day, employee, time, or product. ShopKeep also allows you to run comparison reports, summaries, and top-selling items reports.
How Much Do ShopKeep POS Systems Cost?
All ShopKeep POS systems include 24/7 customer support via email. The systems are charged on a monthly basis, with annual subscriptions offering more savings than month-to-month plans. For example:
A ShopKeep POS system costs $69 per month, per iPad with the month-to-month setup
A ShopKeep POS system costs $49 per month, per iPad with the annual subscription

There may also be discounts for multiple registers. In addition to the POS system, ShopKeep has hardware available for purchase, either as bundles or piece by piece.

The basic starter kit includes a Bluetooth card reader, cash drawer, iPad enclosure, and receipt printer. It costs between $800 and $900
The complete retail hardware kit includes a barcode scanner, Bluetooth card reader, cash drawer and mount, label printer, receipt printer, and scanner charging cradle. It costs between $1,500 and $1,600

Items available for individual purchase include, but are not limited to:

Barcode scanners, which cost between $125 and $150 for a low-end model and between $270 and $450 for a higher-end model
Cash drawers, which cost between $100 and $150 (based on size)
iPad enclosures, which cost between $100 (for a handheld unit) and $200 (for a Freeform Made POS enclosure stand)
ShopKeep POS System Reviews
Customers commonly praise ShopKeep POS systems for their ease of use and simple interface. It is not uncommon to find reviews for the systems talking about how efficient and helpful the inventory and sales tracking is. People also enjoy the back office functions, finding them to be intuitive and easy to navigate.
Not everyone is quite so happy with their ShopKeep POS system, though. Some customers have complained about issues with connectivity, saying that the connection between their card reader and the iPad drops consistently. Others still have said that this may be a good system for small businesses, but for those with larger retail operations or multiple streams of business it does not provide the level of service required. People have also had issues with the fact that all of the peripherals are Bluetooth, which is not as stable as a more solid connectivity type.
As with any purchase, it is a good idea to read through all available reviews before making a final decision. Make sure to ask business owners in similar industries how the system has worked for them to get an idea of how it might work for you.
Author: Angela Escobar
Compare Competing Prices From The Best POS System Pros