Clover POS System Prices, Reviews, Complaints & Company Overview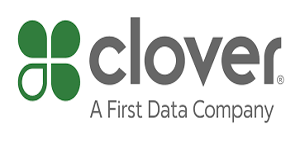 If you're looking for flexibility in your point of sale (POS) system, Clover Network is a good option. The company offers customizable payment processing systems for retailers, restaurants, and banks. You may choose cloud-based or self-hosting, and hardware is available in both countertop and mobile units. Most of Clover's POS products are sold in association with a merchant account.
About Clover Network
Originally known as Kristal, Inc., Clover Network launched in 2010. Just two years later, credit card processing giant First Data Corporation acquired the company. Other merchant service companies began offering Clover Network's products in 2013. Today, they're sold throughout the United States and Mexico.
Clover develops POS devices for payment processing as well as stations that include additional features, such as inventory tracking and employee time management. Their products are primarily used by small to medium sized businesses.
Free POS System Quotes From Top Dealers!
Clover Products and Features
Clover Network offers both hardware and software. The company's goal is to create dependable, all-purpose solutions. Their products include:
Clover Station: This countertop POS system features a pivoting touchscreen and attractive design.
Clover Flex: This is a portable POS system with the power to do business but small enough to fit in the palm of your hand.
Clover Go: This smartphone-capable system handles a variety of credit card payments, including swipe, contactless, and dips.
Clover Mini: In addition to swipe, these systems accept EMV chip and contactless payment methods.
Clover Mobile: This mobile system fits in your hand yet features a screen large enough to handle order management and inventory tasks.
In addition to hardware, Clover designs highly scalable software that offers excellent data security. Their cloud-based solutions make it easy to manage business functions from any connected device. Software options include:
Payments Plus: Compatible with Flex, Mobile, and Mini, this software streamlines all of your paper-based processes. Use it to accept payment, create a loyal customer list, track sales, and send/store receipts.
Register: Compatible with Flex, Mini, Mobile, and Station, this is Clover's full-feature POS offering. It includes logistics functions such as inventory and order tracking. You can also choose add-ons, such as a barcode reader, kitchen printer, and scale.
Register Lite: Compatible with Flex, Mobile, and Mini, this software lets you manage inventory and ordering, accept payment, and more.
How Much Do Clover POS Systems Cost?
Pricing varies according to features, software, customization, and much more. The following are average price ranges.
Clover Station has a starting cost around $1,000
Clover Mini with a 7" touchscreen and printer starts at around $550
Clover Flex costs around $400
Clover Mobile ranges between $400 and $800, depending on whether you use it alone or pair it with Clover Station
Clover Go reader costs around $30
There is no charge for the Payments Plus basic software
Register Lite starts at around $10 per month
Register starts at around $20 per month
In addition to these charges, all Clover devices must use the TransArmor security product from First Data. The average monthly fee for that is around $20.
Clover POS System Reviews
Reviews for Clover's POS offerings are mixed, although reviewers seem to like the product on the whole. Some complaints read like a possible case of choosing a system with fewer features than the user needed.
Users who like Clover cite the customization options as a key reason. They also praise the software for having multiple valuable features and apps that make it easy to configure the POS system to match your wants or needs. It also integrates with numerous apps, another plus in many reviewers' eyes.
Some reviewers note that it's important to know exactly what you want. For example, if you want the system to handle inventory management, you have to upgrade to either Register (for full features) or Register Lite (more basic as far as logistics tools).
If you want to create a customer database, all three software options allow it. Users also like the ability to create a rewards program and even operate social media campaigns using Register and Register Lite.
Users like that customer support is available 24/7 and is quick to respond. They also appreciate the online resource library, especially the FAQ, because it allows them to get questions answered without talking to a Clover rep.
Some customers complained that Clover software only works on Clover hardware, noting that this requires a much steeper start-up cost for businesses that already have POS hardware.
Another common complaint is that Clover's support staff, while quick to respond, is also unlikely to know the answer to your question. The result is that you wait for them to find the answer and in the meantime, you figure it out yourself.
We also found some complaints that Clover's reporting functions are not as robust as promised, because the system only goes back three months. There are also complaints that exchanges through the system are difficult if you offer merchandise credit instead of cash refunds.
Before choosing a POS company, talk to other businesses in your industry to see which system they use and the types of issues they experience. In addition, continue researching products online to help create the most complete picture of the company and its products.
Author: Angela Escobar
Compare Competing Prices From The Best POS System Pros