Square POS System Prices, Reviews, Complaints & Company Overview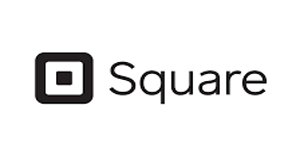 Square offers POS systems designed to help businesses of all sizes and types start and grow their companies. Unlike most other POS systems, Square does not charge a monthly fee for their basic setup.
About Square
Square is a firm believer in the principle that the economy runs better when everyone has the ability to participate. This is why they offer a POS system that allows even the smallest of businesses a chance to build and grow. The system started out as a small white card reader, which you've no doubt seen in use (typically plugged into an iPhone or iPad). What started as a small square turned into readers that can accept chips and NFC payment, with the company developing a Cash App that allows people to instantly send money.
Running a business is hard, especially if you're just starting out. Square aims to make it easier for people across every industry to get the job done. Whether you need a way to accept payment at a small coffee shop, food truck, or send an invoice, Square offers the tools to get it done.
Free POS System Quotes From Top Dealers!
Square POS System Features
Though Square's features may not be as advanced as some other POS systems, no other free mobile processing can compare. Square POS systems offer several features to help your business, including but not limited to:
Employee management: Square POS systems offers functions that help you successfully manage your employees. You can grant or restrict access to different employees and set passcodes, and your employees can use the system to clock in and out.
Inventory management: The basic Square POS system offers standard inventory management features, such as product look-up and inventory checks. You can also upgrade to Square for Retail, which provides barcode generation and purchase order management.
Loyalty Programs: Give your customers a digital punch card with Square POS systems. You decide what must be spent to earn a punch, how many punches earn a reward, and what the reward(s) might be. And as long as customers use the same email or phone number for each transaction, the system is able to count card and cash purchases towards rewards.
POS app: Square POS systems offer a POS app for no charge, which allows you to handle split bills, record cash and check transactions, and set tips and discounts. This feature is especially useful for mobile businesses.
Virtual terminal: This is a browser-based tool that lets you enter card information from any device with an internet connection and a web browser. It even allows for storage of card data so that customers do not have to resubmit payment information for every purchase.
How Much Do Square POS Systems Cost?
Square POS systems are different than most other POS systems on the market: their basic setup does not require a monthly fee. The company offers merchants a standard payout of 2 business days, or for 1 percent of the transfer volume you can initiate an instant deposit.
Square charges 2.75 percent of the total for standard swipe transactions
Square charges 2.5 percent of the total, plus an additional $0.10 for Square Register swiped transactions
Square charges 3.5 percent of the total, plus an additional $0.15 for card-on-file, keyed-in, and virtual terminal transactions
Square charges 2.9 percent of the total, plus an additional $0.30 for eCommerce transactions and invoices

While Square includes the basic headphone jack card reader for free (automatically free for online orders and the company will reimburse you if bought in-store), they do offer additional hardware for an extra cost.

A Square chip reader costs $29
A Square chip reader with contactless costs $49
A dock for the Square chip reader with contactless costs $29

The company also offers other software tools to help your business, though these do come at an additional cost. This includes:

Square for Retail costs $60 per month, per register
Square Payroll costs $25 per month, plus an additional $5 per month, per paid employee
Email marketing has a starting cost of $15 per month
Square POS System Reviews
Square POS systems commonly receive glowing customer reviews, especially from small businesses and those just starting out. People especially praise the affordability of Square POS systems, saying it makes it easier to start their new business. The consensus seems to be that there are few (if any) that provide startups with such an affordable way to manage payments and transactions. Customers also find the systems easy to navigate and simple to upscale as their company grows.
Though new and small businesses generally enjoy their experience with Square POS systems, larger companies have some issues. Many have said that Square POS systems do not offer the stability that more traditional merchant accounts do. Others have talked about issues with connectivity between their devices and the card readers, which makes it difficult for them to accept payments.
Always read through any available customer reviews before making a final purchasing decision. Ask around to see how the system has worked for similar businesses, as that is the best way to see how it will work for you.
Author: Angela Escobar
Compare Competing Prices From The Best POS System Pros