Upserve POS System Prices, Reviews, Complaints & Company Overview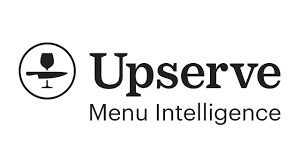 Upserve is a point of sale (POS) system developed for restaurateurs that strive to exceed their customers' expectations. Used by more than 8,000 restaurants across the country, the system is designed to improve the overall operations of your business.
About Upserve
Founded in 2009 by Angus Davis, Upserve was initially an invite-only social shopping service that allowed users to share their shopping experiences. From there it evolved into a loyalty platform designed for small businesses, before finally becoming an all around iPad-based POS solution. The company's goal is to make the everyday tasks that come with owning a restaurant easier, leaving you free to focus on the details that require your expertise.
In addition to Upserve POS systems, the company also offers management software that allows you to combine the two into an all-in-one solution to better manage your business.
Free POS System Quotes From Top Dealers!
Upserve POS System Features
Upserve POS systems come with a variety of features meant to make the lives of restaurant owners, workers, and customers easier. Some of these features include:
Analytics and reporting: Upserve offers an easy way for you to monitor performances and sales trends with built-in analytic and reporting functions. Reports and insights provide real time numbers that let you keep track of the most up-to-date data.
Employee management: Upserve POS systems allow you set which employees have access to which features, as well as the specific menus you want different employees to see and use. You can also monitor server performance, seeing why some staff members may be doing better or worse than others.
Guestbook: This feature allows for the capture of customer data. It is useful for remembering your regulars and ensuring that they receive the level of service that keeps them coming back.
Item notes: Especially useful in the event of food allergies or special requests, this Upserve feature allows your servers to add notes to orders to easily communicate important requests with kitchen staff.
Menu management: Easily customize menus, courses, and input special requests with Upserve POS systems. There are even inventory countdown alerts that notify servers when certain items are running low or unavailable.
Offline mode: Connectivity issues are a thing of the past with Upserve POS systems. Even with no internet, you can accept card payments, create checks, and send orders to the kitchen.
Payment functions: POS systems from Upserve give your servers the ability to split checks quickly and find checks by swiping or via tab search. These functions also let you track all tender types and review the details of each purchase.
How Much Do Upserve POS Systems Cost?
Prices for Upserve POS systems are largely dependent on the needs of your business and whether you require hardware. We offer the following general pricing guide to give you an idea of what you can expect to spend for your Upserve POS system.
Core POS, which is based on a four terminal setup, includes features such as basic guestbook and menu intelligence, email/phone support, logbook, and Upserve Live. It has an average starting cost of $65 per month, per terminal.
Pro POS, which is based on a four terminal setup, includes all core features, as well as 24/7 premier support, labor reporting, online ordering, and server performance. It has an average starting cost of $99 per month, per terminal.

Hardware is not included in either of those packages. However, you can order them. The package options include:

A complete hardware bundle that includes an iPad Air, cash drawer, receipt printer, and stand costs $1,027
A more basic bundle that includes only the iPad and card reader costs $369

Both Core and Pro POS are able to work with Upserve's restaurant management system, which is free, although you must be subscribed to Upserve to access it.
Upserve POS System Reviews
Customer reviews for Upserve POS systems are typically very positive. Reviewers frequently praise the company for creating easy to use systems with intuitive designs, saying that their employees picked up on the system quickly. Users also enjoy the wealth of features the company has to offer, such as the Guestbook function, which allows them to engage customers on a more personal level.
Not everyone is happy about their experience with Upserve POS systems, however. A common complaint is that it is difficult to get ahold of support staff and that when you do, they do not seem to be very knowledgeable. Some customers have also said that the reports the system generates are not entirely accurate, sometimes providing data that makes little to no sense.
Always be sure to read through any available reviews before making a final purchasing decision. To get the best idea of how the system will work for you, ask people in similar industries how the system worked or works for them.
Author: Angela Escobar
Compare Competing Prices From The Best POS System Pros