TouchBistro POS System Prices, Reviews, Complaints & Company Overview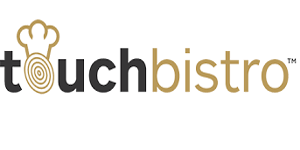 TouchBistro is an iPad-based POS system developed for restaurants and designed to fit the industry's unique needs. The system is meant to be used across a variety of restaurant types such as bars, casual diners, and fine dining establishments. It offers individualized solutions to provide the perfect point of sale solution for your business.
About TouchBistro
Founded in 2010, TouchBistro was created with a single goal in mind: giving restaurant owners a simple way to successfully operate and grow their business. The company has staffed its team with industry veterans and technology experts to ensure a better experience for workers and customers alike. No matter the size or type of restaurant you run, TouchBistro POS systems offer a way to improve service and increase sales, all from the comfort and accessibility of an iPad. You have access to a variety of features integrated into the system specifically to help with the day-to-day operations that come with being a restaurateur. And, unlike other iPad-based POS systems, TouchBistro is a hybrid solution, with the system itself running on a local network and cloud-based reporting.
Free POS System Quotes From Top Dealers!
TouchBistro System Features
TouchBistro POS systems offer the flexibility of a cloud-based system paired with the reliability of a local system. This lets you receive real time reports without having to worry about connection issues impairing other point of sale functions. Some of the features included with the TouchBistro POS systems are:
Customer-facing displays and self-ordering kiosks: These features of TouchBistro systems give your customers a little extra control and save on front of house labor costs. The customer-facing displays allow customers to complete counter service transactions, while self-ordering kiosks let them complete orders and speed up the process.
Customer relationship management: TouchBistro POS systems allow you to acknowledge your regulars and give them a little something extra. The systems come with loyalty features that let you set up point-based rewards programs and send promotions via email and text message.
Inventory management: With built-in inventory management, TouchBistro POS systems let you keep track of products down to the ingredient level. It also provides service alerts and updates when items are running low or out of stock, letting you plan and reorder accordingly.
Reporting and analytics: TouchBistro has analytic tools that generate reports about your business in real time, allowing you to monitor customer traffic, sales, and other information pertinent to your business.
Tableside order management: With TouchBistro POS systems, the process of taking orders is easier and faster than ever. The system lets you input orders directly into the iPad at the tableside and even when customers are still in line.
How Much Do TouchBistro POS Systems Cost?
Pricing for TouchBistro POS systems is based on the number of iPads you need or intend to use. These are the four system plans available from TouchBistro, with all prices based on annual billing:
The Solo Plan supports one iPad and allows you to perform all POS functions with a single iPad. It costs $69 per month
The Dual Plan supports two iPads, allowing you to leave one unit stationary and use the other as a mobile unit. It costs $129 per month
The Team Plan supports up to five iPads, giving you more freedom with your devices and setup. It costs $249 per month
The Unlimited Plan supports as many iPads as needed and is recommended for high-volume establishments. It costs $399 per month
All of the plans that TouchBistro offers include the full range of features and support unlimited users. The company does not require a contract, so you can cancel at any time if you find the system does not meet your needs. They also offer a free trial that lets you test the system.
TouchBistro POS System Reviews
TouchBistro POS systems receive primarily positive feedback in customer reviews. It is not uncommon to find people praising the TouchBistro for its ease of use and intuitive design. People also enjoy the payment functions that the system offers, saying it makes it fast and easy to split bills and checks.
It should be noted, however, that many people have complaints about POS systems from TouchBistro. The most common problem users talk about is issues with the company's support, with some saying it is difficult to reach anyone and others saying it is nearly impossible. People have also complained that the TouchBistro frequently freezes, with the app needing to be closed and reopened to start working again. While most users say the freezes don't last long and are simple to fix, delays such as this can cause a real issue during peak business hours.
It is important to read through all available reviews before coming to a final purchasing decision. Make sure to ask business owners in similar industries how the system has worked for them to get an idea of how it will work for you.
Author: Angela Escobar
Compare Competing Prices From The Best POS System Pros