Talech POS System Prices, Reviews, Complaints & Company Overview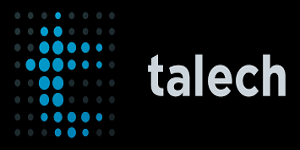 Developed for small to mid-sized businesses, talech POS systems are an iPad-based POS solution designed to meet the ever-changing needs of a dynamic business. The goal of the company is to provide a POS system that assists in market growth and makes your job easier.
About Talech
Though still a relatively young company (founded in 2012), talech has made a name for itself in the POS system market, providing point of sale solutions to more than 10,000 clients. The company focuses on solutions for restaurant and retail businesses, with a cloud-based setup that pairs an iPad-based system with a web-based dashboard.
Talech POS systems are customizable, meant to fit your business as perfectly as possible to ensure everything runs smoothly. This simple, yet highly effective system makes things easier so you can focus on the more pressing concerns of your company.
Free POS System Quotes From Top Dealers!
Talech POS System Features
POS systems from talech have several built-in features meant to streamline your operations and maximize efficiency. Some of the features offered by talech POS systems include:
Customer facing displays: Engage your customers a little more with talech POS systems' customer facing displays. Set up promotions and personal messages to make your customers feel valued.
EMV compliance: Talech POS systems are EMV (Europay, Mastercard, and Visa) compliant and can accept chip, contactless, and standard swipe payments. They feature the latest authentication technology and end-to-end encryption.
Integrated gift cards: With talech, you can print and activate custom gift cards directly from the payment screen. The function also allows you to control who has access or authority when it comes to printing gift cards.
Order management: This feature allows you to apply taxes, gratuities, or any other service charges to orders, as well as void items. Order management functions give you the ability to assign courses and dispatch tickets to multiple printers.
Position and table management: Set up the best floor plan for your restaurant with a bird's eye view of your establishment. POS systems from talech give you the ability to set seating and table positions to make the best of your space, split bills, and even start an order simply by tapping on a table.
Signatures and tips: With talech POS systems, you can customize suggested tip amounts to ensure your staff gets properly rewarded for their service. They also allow you to skip signatures for smaller payment amounts, streamlining the checkout process.
How Much Do Talech POS Systems Cost?
Pricing for talech POS systems is dependent on which of their three service options you choose.
The Starter service, which allows for one device, five employees, and 100 products costs $49 per month. It includes basic order management and reporting, cash drawer management, customer history and inventory tracking, employee permissions, and refund functions.
The Standard service, which allows for unlimited devices, employees, and products costs $69 per month for the first device and $39 per month for each additional device. It includes everything from the Starter service, as well as automatic discounts, barcode label printing, exchanges, and store credit.
The Premium service, which allows for unlimited devices, employees, and products costs $99 per month and $49 per month for each additional device. It includes everything from the Standard service, as well as automatic gratuity, inventory alerts, and table management.
Talech POS System Reviews
Customer reviews for talech POS systems are quite positive, with many users finding it comparable to established, top-ranking POS system providers. People enjoy the wealth of features the systems have to offer, saying it makes their jobs easier and the workflow smoother. Customers also love the level of service and support the company provides and often state that talech service staff are courteous and patient.
Some customers, however, have had issues with the company's systems. There are people that talk about having no issue at first, but experiencing difficulty as updates came in. In some cases, features simply wouldn't respond or would change the information that had been input. Others have had similar issues with updates, including being unable to accept card payments or apply discounts.
It is important to read all available reviews before making a final purchasing decision. Make sure to ask business owners in similar industries about their experience with the service to see how it will work for you.
Author: Angela Escobar
Compare Competing Prices From The Best POS System Pros