Springboard POS System Prices, Reviews, Complaints & Company Overview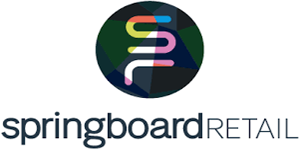 Springboard Retail is a cloud-based point of sale (POS) system that comes with a variety of features designed to help with the everyday tasks that come with operating a business. Developed with retail businesses in mind, Springboard Retail is there to help with whatever your POS needs may be.
About Springboard
Springboard offers POS systems designed to help restaurants and retailers thrive, making all business processes more enjoyable for customers and simpler for workers. And Springboard knows what it takes to do that, because it was built by people that struggled to find a POS system that truly captured their needs. Founded by Gordon Russell and Jay Stotz, Springboard Retail came to be when Russell could not find a POS system that was comprehensive enough to both manage his business and drive growth. After trying multiple different systems, none of which provided the results he was after, Russell and Stotz set their minds to making their own. The result was an intuitive, cloud-based system able to support growing businesses with features that made the job easier.
Springboard Retail officially launched in 2013. Since then, the company has processed over $1 billion in retail sales across more than 1,000 sites in North America. The primary focus of the company has always been providing excellent service and value to their customers.
Free POS System Quotes From Top Dealers!
Springboard POS System Features
POS systems from Springboard come with a variety of features designed to assist in the everyday operations associated with running a business. Features of Springboard Retail POS systems include:
Custom fields: Springboard Retail POS systems provide a way to make your inventory system more effective with custom fields. In addition to the general information one enters when searching inventory (description, item number, vendor, etc.), Springboard adds nine additional custom fields to help narrow down the search. Adding or changing the fields is simple and makes it easier to keep inventory in check.
Inventory tracking: Beyond just allowing you to monitor or check inventory, Springboard POS systems give you the ability to track inventory levels and set up automatic reorder points. It also has a built-in reporting function that analyzes relevant data to determine what you need to order and when. The system is built to handle large inventories, making it easier to take care of all your inventory needs.
Multi-store management: Springboard Retail POS systems were developed by people that needed a system to work for multiple locations, which is why they added the multi-store management feature. It allows you to view inventory from multiple locations and easily ship items between stores.
Reporting: For detailed reporting on customer histories, sales, and peak business hours, look no further than Springboard POS systems. This feature allows you to filter analytics by customer, date, item, location, and purchase order.
How Much Do Springboard POS Systems Cost?
The cost of Springboard POS systems depends on which plan you choose and any integration functionality you may want.
The Starter Plan allows for 10 custom fields, access to the online knowledgebase, back office functions, and unlimited customers, items, and users. It costs $69 per month, per station.
The Plus Plan, designed for growing and multi-store retailers, includes all the features of the Starter Plan as well as advanced POS features, multi-location support, and user permissions. It costs $99 per month, per station.
The Professional Plan includes all the features of the Plus Plan, as well as unlimited custom fields, payment types, and phone support. It costs $139 per month, per station.
The Enterprise Plan is the most in-depth POS system Springboard has to offer. It includes the above features as well as custom branding, extended phone support, live chat access, and purchase order allocation.

Springboard also offers integration with other retail technology platforms, for additional costs ranging between $59 and $99 per month. There is also a QuickStart Package that the company offers that includes up to 8 hours of individualized support, which costs an average of $800 per database. If you are switching to Springboard Retail from another POS system, the company offers two data migration services for an additional cost.

Basic data migration, which imports customer lists, gift card numbers/balances, and inventory quantities has a starting cost of $4,000.
Advanced data migration, which imports the same data as the basic option as well as all item and customer sales history and open purchase order has a starting cost of $7,000.
There is a seven day free trial for Springboard Retail POS systems.
Springboard POS System Reviews
Overall, the majority of customer reviews for Springboard POS systems are highly positive. People with multi-store operations especially enjoy the systems, finding that they are intuitive and simple, allowing them to manage and grow their business effectively. Reviewers have also found the customization that the systems offer to be extremely helpful when it comes to managing their inventory and sales processes.
Though many people have had a great experience with their Springboard Retail POS system, there are those who have experienced difficulty, especially when switching from another system. Some customers have complained that when it came time to import their previous data, it took a week or more and that not all of the information transferred. Others have said that the hardware they purchased from Springboard routinely disconnects from the POS system, causing delays and lost sales.
Always be sure to read all available reviews before making a final purchasing decision. It is a good idea to ask business owners in similar industries how the system has worked for them to get a better picture of how it will work for you.
Author: Angela Escobar
Compare Competing Prices From The Best POS System Pros