Caterpillar Forklift Prices, Reviews, Complaints & Company Overview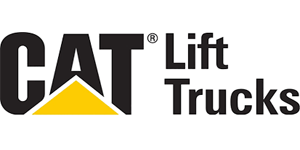 Caterpillar's longstanding commitment to providing their customers with durable, high-quality equipment has made them a household name. The company manufactures a wide variety of lift trucks with weight capacities ranging from 2,500 pounds to upwards of 100,000 pounds. Whatever your forklift needs may be, whatever engine type you want, Caterpillar has the perfect vehicle for your business.
About Caterpillar Forklifts
For 50 years, Caterpillar has been one of the most trusted heavy equipment brands in the world. The company built its name on earth-moving equipment and has applied that same level of durability, expertise, and rugged construction to its lift trucks. Caterpillar has a dealer and support network of over 400 locations across Central, North, and South America, allowing them to provide parts, service, and support to their customers in addition to high-quality lift trucks.
Caterpillar Forklift Products
Caterpillar produces a variety of forklifts with multiple features and engine types.
Diesel-powered forklift
Able to handle a broad range of load capacities in nearly any environment, diesel engine forklifts are ideal for rigorous, tough applications. Diesel is an easy to obtain, high performance fuel and diesel forklifts are often used in harsh environments where less rugged lifts would be more of a liability than an asset. Some of the diesel engine forklifts Caterpillar has to offer are:
Free Forklift Quotes From Top Dealers!
DP15-35: Compact and durable, the DP15-35 forklift is available in four engine sizes, three frame types, and five mast capacity designs. These options give you the ability to customize unique configurations to perfectly fit your business.
DP70N1: Designed for the most demanding of applications, the DP70N1 forklift has a Perkins 4-cylinder 854F engine. The engine combines a high power output with low fuel consumption, minimizing your operation costs. The DP70N1 also offers easy maintenance and high resistance to wear and tear.
Electric-powered forklifts
Environmentally friendly and quieter than other engine types, electric forklifts offer a great performance and are ideal for indoor applications. Entirely AC powered, electric lifts provide longer shift cycles, highly versatile configurations, and simple maintenance. They also allow you to match the performance of the vehicle to the driver's skill level, with easily programmable operating characteristics to aid in any task. Here are a few of the electric forklifts Caterpillar has to offer:
EP25-35: Designed to provide high powered performance where diesel powered forklifts are not permissible, the EP25-35 is meant to handle tough applications in harsh conditions. It offers increased agility, comfort, and productivity.
EP40-50: Also meant for applications that would typically involve the use of internal combustion engines, the EP40-50 forklift is a powerful vehicle that can be used in either indoor or outdoor applications. It comes in a range of chassis sizes, configurations and weight capacities.
EP10-15 KRT PAC: Compact and ideal for light, indoor applications, these forklifts are easy to operate regardless of the driver's experience or skill level. The EP10-15 KRT PAC offers low energy consumption as well as built-in fault memory and system protection.
LP-powered forklifts
An alternative to diesel and electric engines, LP gas forklift trucks are suitable to a variety of applications, both indoors and outdoors. While not as quiet as electric engines, LP gas lifts do not require charging between uses and their fuel type is more environmentally friendly than diesel. These are some of the LP forklifts that Caterpillar has available:
GP15-35: Primarily meant for industrial applications, this forklift offers high traction on slippery or sloping surfaces. The GP15-35 is easy to maintain and service, and comes with a built-in warning system to ensure it operates smoothly at all times. These lifts are able to perform even the most demanding of applications.
GP40-55: Designed specifically for heavy duty applications, the GP40-55 is frequently used in the construction and freight industries. It offers exceptional fuel economy and endurance, high power, and low emissions.
GC35-70K: Perfect for indoor applications, this forklift is compact and highly versatile in tight spaces. The GC35-70K operates well in high lift applications and offers an enhanced performance, improved fuel economy, and low noise.
How Much Do Caterpillar Forklifts Cost?
The cost of Caterpillar forklifts depends on several factors, such as any additional accessories or features, lift height, lift type, weight capacity, and the vendor purchased through. What follows are general pricing guidelines to provide an idea for what you can expect to pay for your Caterpillar forklift.
Caterpillar DP70 Forklift, 15,000-pound lift capacity, diesel fuel, Mitsubishi S6S engine, side shift, 2-speed automatic drive, pneumatic tires, price range: $59,900 to $62,000
Caterpillar GP55KN1 Forklift, 6,200-pound lift capacity, LPG fuel, 3-stage mast, 104" lowered and 219" raised height, enclosed cab, side shift, pneumatic tires, price range: $39,900 to $42,500
Caterpillar DP40N1 Forklift, 8,000-pound lift capacity, diesel fuel, enclosed cab, Perkins Turbo engine, side shift, 88" lowered and 187" raised height, 48" forks, pneumatic tires, price range: $29,900 to $32,400
Caterpillar GP55N1 Forklift, 12,000-pound lift capacity, LPG fuel, Nissan engine, side shift, 103" lowered and 218" raised height, enclosed cab with heat, pneumatic tires, price range: $59,900 to $62,000
If you find yourself on a tight budget, used forklifts are always an option. It is important, however, to ensure that a used vehicle has all of the features you need and is in proper working order. While purchasing a used lift will save you money, the features and technology of forklifts has changed over the years and a used unit may not work as well for your business as a new one.
Caterpillar Forklift Reviews
For decades, people in the construction, manufacturing, and and warehouse industries have turned to Caterpillar for all of their forklift needs. Customer reviews commonly praise the wide range of lift types available and the customization that the company has to offer. People also love the service and support that the company offers, finding that it makes the entire process of purchasing and using Caterpillar forklifts simple and enjoyable.
It should be noted, though, that there are some that have claimed to have issues with warranty claims. While some have had no issue when it comes to utilizing their warranty, others have said that their claims have been rejected for flimsy reasons. Always remember to read through all available reviews before making any final purchasing decisions.
Author: Angela Escobar
Compare Competing Prices From The Best Forklift Pros