Mitsubishi Forklift Prices, Reviews, Complaints & Company Overview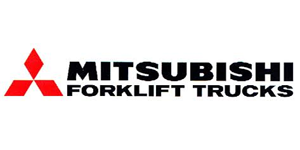 For decades, Mitsubishi has been a household name known for its reliability across a broad spectrum of products. The company has taken that same level of experience and innovation that goes into all of their products, producing high-performance forklifts at a great value. Mitsubishi has been a provider of durable equipment for years, ready to help with anything your business needs. When it comes to forklifts, they've got you covered.
About Mitsubishi
Mitsubishi has diversified dramatically since it was first founded in 1870 as a ship-building company. What hasn't changed is the company's drive to manufacture and produce materials and technology to make work – and life in general – easier. A global leader in engineering and manufacturing, Mitsubishi strives to deliver innovative products and solutions to a variety of industries.
Through high-performance forklifts backed by unmatched service and support, the company has been able to service businesses in the construction, manufacturing, and warehouse fields for decades. No matter what your needs may be, Mitsubishi is ready and willing to help.
Mitsubishi Forklift Products
There are several styles and types of forklifts that Mitsubishi has to offer across multiple product lines and series.
Free Forklift Quotes From Top Dealers!
Mitsubishi Cushion Tire LPG-Powered Forklifts
Ideal for heavy duty applications in tight spaces, Mitsubishi's cushion tire LPG powered forklifts have a low center of gravity that allows these compact vehicles to perform big lift in even the most challenging of applications. Some of the cushion tire LPG-powered forklifts offered by Mitsubishi are:
Mitsubishi FGC20-33N Series: These lifts are highly maneuverable but don't cause you to lose out on strength. FGC20-33N Series forklifts offer speed and strength, while increasing productivity.
Mitsubishi FGC35-70k Series: Though forklifts in this series have lower emissions and noise than comparable models, they offer just as much power. Their heavy-duty masts and rugged constructions ensure that these lifts can perform demanding tasks day after day.
Mitsubishi Electric Forklifts
With load capacities up to five tons, electric forklifts from Mitsubishi are an eco-friendly alternative to internal combustion engine lifts that can still pack a punch. Here are a few of the electric forklifts available from Mitsubishi:
Mitsubishi FB10-15KRT PAC Series: Compact and offering exceptional maneuverability, these forklifts are ideal for narrow or tight workspaces. Lifts in this series are made with 24v batteries and AC motors, making them both an economical and productive choice.
Mitsubishi FB40-50 Series: Forklifts in this series allow you to reduce your energy bills without lowering performance quality. Perfect for nearly any environment, indoor or outdoor applications, FB40-50 Series forklifts consume up to 25 percent less energy and offer increased lift and travel speeds.
Mitsubishi Internal Combustion Forklifts
Powerful and reliable, Mitsubishi internal combustion forklifts can handle up to 16 tons. Ideal for rugged applications, these lifts can take your operations to the next level. Mitsubishi internal combustion forklifts include:
Mitsubishi FD40-55N(B) Series: Designed to handle even the toughest applications, these diesel-powered forklifts use a diesel particulate filter that automatically burns off soot during operation. This reduces downtime, as well as keeps operating costs and maintenance time to a minimum. Forklifts in the FD40-55N(B) Series deliver optimal performance, providing enhanced efficiency and productivity.
Mitsubishi FD100N-160N Series: With lift capacities ranging from 10 to 16 tons, forklifts from the FD100N-160N Series offer incredible lifting performance. They are built with a twin-turbocharged, four-cylinder Perkins engine, providing speed (up to 32 mph) as well as strength.
How Much Do Mitsubishi Forklifts Cost?
It is difficult to provide an exact cost for Mitsubishi forklifts, as the price depends on a variety of factors. Additional accessories, engine type, lift height, lift type, and weight capacity all play a role in determining the total cost. Also remember that different vendors offer different prices. What follows is a general pricing guideline to give you an idea of what you can expect to pay for your Mitsubishi forklift.
Mitsubishi FC30K Forklift, 6,000-pound lift capacity, LPG fuel, automatic transmission, 128" maximum raised height, pneumatic tires, side shift, 3-stage mast, price range: $26,000 to $28,600
Mitsubishi FGC25N Forklift, 5,000-pound lift capacity, LPG fuel, automatic transmission, 129" maximum lift height, 4-wheel, 3-stage mast, 42" fork, price range: $24,000 to $26,000
Mitsubishi FB16NT-AC Forklift, 3,000-pound lift capacity, electric motor, 3-wheel, 48" forks, side shifter, 89" lowered and 187" raised heights, cushion tires, price range: $21,000 to $23,500
Mitsubishi FD20CN Forklift, 2,000-pound lift capacity, diesel engine, 4-wheel, 42" forks, side shifter, 78" lowered and 118" raised heights, 3-stage mast, pneumatic tires, price range: $23,000 to $26,500
For tighter budgets, there are always used forklifts available. When considering a used forklift, it is important to ensure it has all the necessary features and is in proper working order. The savings a used lift offer mean nothing if it cannot perform the way you need it to.
Mitsubishi Forklift Reviews
Mitsubishi has been around for a long time, allowing them to build and cultivate a brand of reliability and strength. Customer reviews for Mitsubishi forklifts commonly praise both the durability and performance that the company's lifts offer. Whether it's an electric or internal combustion engine, customer enjoy that Mitsubishi lifts offer high-strength performances without cutting down on maneuverability. Customers have also found that vehicles from the company do not require as much downtime or recharge time as other brands, allowing them to get more done per shift.
While the majority of customers have positive things to say about their Mitsubishi forklift experience, there are those who have had some issues. Some customers have said that, though the lift has typically run fine, when it comes to getting replacement parts you spend far more than other brands. Others have talked about issues with warranty claims, saying the company has rejected claims or stalled on approving them. Make sure to read through all available reviews before making any final purchasing decisions.
Author: Angela Escobar
Compare Competing Prices From The Best Forklift Pros