CLARK Forklift Prices, Reviews, Complaints & Company Overview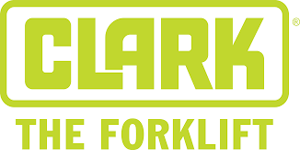 For a century, CLARK Material Handling Company has been an industry leader in the forklift market. Through a global network with more than 300 dealers, CLARK produces a broad spectrum of both electric and internal combustion forklifts. Whatever your lift needs may be, CLARK is there to help.
About CLARK Forklifts
Since inventing the first forklift in 1917, CLARK has actively and continuously sought innovative ways to improve their products and service. They have gained a reputation for durable, reliable forklifts with the ability to perform across a broad spectrum of conditions and environments.
The primary focus of the company is their customers and, with over 300 dealers and more than 500 locations around the world, they are able to provide a nearly unmatched level of service and support for their products. Whatever the type of lift you need or the weight you need it to carry, CLARK has a full range of vehicles and ever-ready staff standing by to make sure you get the best fit for your company.
CLARK Forklift Products
CLARK offers a variety of forklift types and product lines to help with all of your forklift needs. Options include:
Free Forklift Quotes From Top Dealers!
Electric forklifts: Perfect for demanding applications such as distribution or manufacturing, CLARK's electric forklifts are entirely AC powered and offer enhanced operator comfort, performance, and safety features. They are available in 3-wheel sit-down models with multiple tire options, as well as 4-wheel cushion or pneumatic tire models.
E-volution range: Also AC powered, the E-volution range of CLARK electric forklifts are made with the latest innovations in design and technology. They offer advanced safety features, increased productivity, and a lower ownership cost. And, with no emissions and containing up to 99 percent recyclable material, the E-volution forklift is an incredibly eco-friendly option as well. The E-volution range is available in 3- and 4-wheel pneumatic tire options, as well as reach truck and tow tractor models.
Internal combustion forklifts: CLARK offers a wide range of diesel- and gas-powered forklifts (from two to eight tons) that are ideal for the toughest of applications and environments. They are available in both cushion and pneumatic tire options.
How Much Do CLARK Forklifts Cost?
The price of CLARK forklifts varies depending on any additional accessories or features, engine type, height, weight capacity, and the vendor you purchase through. That being said, here are some general prices to give you a better idea as to what you can expect to pay for your CLARK forklift:
CLARK C25L 4-Wheel Forklift, LPG fuel, cushion tires, 47.5 HP engine, 5,000-pound lift capacity, 3-stage mast, 88" lowered and 189" raised heights, side shift, price range: $14,900 to $15,850
CLARK C30D 4 Wheel Forklift, diesel fuel, pneumatic tires, Yanmar Diesel engine, 6,000-pound lift capacity, 3-stage mast, 83" lowered and 189" raised heights, heated enclosed cab, side shift, price range: $39,000 to $42,850
CLARK CGC70 4 Wheel Forklift, LPG fuel, cushion tires, 93 HP, 15,500-pound lift capacity, 2-stage mast, 98" lowered and 117" raised heights, side shift, price range: $37,900 to $40,400
CLARK ECX20 4 Wheel Forklift, electric motor, 48V, cushion tires, 47.5 HP engine, 4,000-pound lift capacity, 3-stage mast, 71" lowered and 189" raised heights, side shift, price range: $22,900 to $25,850
For smaller budgets, used forklifts are always an option. Generally, used forklifts cost about half as much as a new model, depending on the brand and unit's hours of use.
A used lift may allow you to get more machine than you could afford buying new, but it is important to ensure that the lift meets all your requirements and is in proper working order. While used vehicles come at significant discounts, forklift technology has improved over the years and older models may not have everything you are looking for.
CLARK Forklift Reviews
CLARK has built a reputation as a company that produces reliable products backed by high-end customer service. By and large, customer reviews uphold that reputation, with consumers finding that CLARK forklifts increase productivity and last for years. Customers also enjoy the sustainability that the company strives for, with some stating that as one of their primary reasons for choosing the company over others.
It should be noted, however, that some customers have found it difficult to perform their own routine maintenance or service on the forklifts. Always make sure to read all available reviews before making any final purchasing decisions.
Author: Angela Escobar
Compare Competing Prices From The Best Forklift Pros