Komatsu Forklift Prices, Reviews, Complaints & Company Overview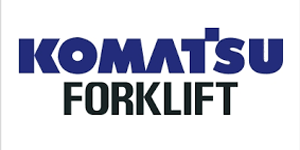 A U.S. subsidiary of Komatsu Ltd., Komatsu America Corp. has been a valued brand in the forklift industry for decades. With state-of-the-art products and incredible service, Komatsu has cemented itself as a name synonymous with durability and reliability. When you need a forklift you can count on, Komatsu has you covered.
About Komatsu
Taking its name from a city in Japan, Komatsu first established its North American operations in 1970, though they had been marketing their products in the U.S. since the 1960s. Since the beginning, their goal has been to provide more than just equipment; they want to build trust with their customers by providing continuous service and support, even after a product has been purchased. These ideals have paid off, as Komatsu America is now the second largest manufacturer and supplier of construction equipment in North America.
With a wide variety of forklifts designed to meet a plethora of needs, Komatsu has a vehicle for virtually every application and environment. The company backs its products with comprehensive service and warranties, making sure that their customers get the most out of their Komatsu experience.
Free Forklift Quotes From Top Dealers!
Komatsu Forklift Products
Komatsu offers multiple types and styles of forklifts, making it fast and simple to find the one that works best for you. A few of the forklifts available from Komatsu are:
AE50 Series forklifts: These are electric counterbalanced forklifts that offer increased performance and productivity while reducing operation costs. Available with cushion or pneumatic tires, the AE50 Series of electric forklifts from Komatsu is suitable for indoor and outdoor use.
BX50 Series forklifts: With internal combustion engines and cushion tires, the BX50 Series of forklifts is the powerhouse of indoor applications. These forklifts offer the agility and flexibility required for narrow aisles or tight spaces. While lifts in this series typically have cushion tires, pneumatic tire models may also be purchased.
DX50 Series forklifts: Powered by a diesel engine and built with rugged drivetrains and wet-disc brake systems, the DX50 Series of forklifts is designed for tough applications. These lifts offer improved productivity, operator comfort, and reduced fuel consumption. Forklifts in the DX50 Series have pneumatic tires and are ideal for more rugged or outdoor environments.
How Much Do Komatsu Forklifts Cost?
It is difficult to state an exact price for Komatsu forklifts, as the total cost depends on factors such as additional accessories, lift height, lift type, weight capacity, and the vendor you choose. The following is a general pricing guideline to provide an idea as to what you can expect to pay for your Komatsu forklift.
Komatsu FG25ST-16 Forklift, LPG fuel, Nissan LPG engine, 5,000-pound lift capacity, automatic transmission, 89" lowered and 188" raised height capacity, side shifter, 3-stage mast, price range: $27,500 to $29,750
Komatsu FG32SHT Forklift, LPG fuel, Nissan LPG engine, 6,500-pound lift capacity, cushion tires, 86" lowered and 183" raised height capacity, side shifter, 42" fork, 3-stage mast, price range: $26,000 to $27,950
Komatsu FG30HT-16 Forklift, LPG fuel, Nissan LPG engine, 6,000-pound lift capacity, automatic transmission, 85" lowered and 240" raised height capacity, side shifter, 4-stage mast, pneumatic tires, price range: $31,500 to $34,550
Komatsu FG20ST-16 Forklift, LPG fuel, 56 HP engine, 4,000-pound lift capacity, pneumatic tires, automatic transmission, 57" lowered and 188" raised height capacity, side shifter, 3-stage mast, price range: $25,000 to $26,750
For smaller budgets, used forklifts are also an option. You can save a significant amount of money by deciding to purchase a used vehicle, but remember to ensure that it has all the necessary features and functions well. Those cost savings won't mean much if you purchase a unit that can't perform to your needs.
Komatsu Forklift Reviews
Customer reviews for Komatsu forklifts are filled with praise, for the lifts themselves as well as for the level of service and support that the company provides. Across the construction, manufacturing, and warehouse industries, people have found that the durable, high-performance lifts Komatsu produces are backed by amazing service. Customers also enjoy the extensive amount of purchasing options that the company has to offer, finding that it makes it easier for them to purchase a high-quality lift.
It should be noted, however, that while many customers find the provisions of Komatsu's warranties agreeable, some have had issues with claims. There are customers who have had claims denied or had issues getting claims approved from the company. As with any other product, it is important to read through any and all available reviews before purchasing.
Author: Angela Escobar
Compare Competing Prices From The Best Forklift Pros