Toyota Forklift Prices, Reviews, Complaints & Company Overview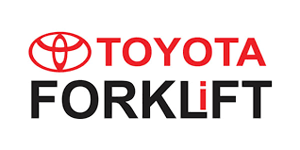 Designed with comfort, productivity, and safety in mind, Toyota forklifts are a great choice for businesses across a variety of industries. The company is committed to providing their customers with quality products and fantastic service, with their ultimate goal being to increase efficiency and make your job easier. Whatever lift you need (be it an electric lift or internal combustion (IC)), whatever business you're in, Toyota has the solutions to help.
About Toyota
Since 2002, Toyota has been the top-selling brand of forklifts in the U.S. and has been a major player in the North American forklift market for 50 years. As a company, their primary goal has always been to provide comprehensive service and high quality products. Their North American network includes more than 60 authorized dealers and over 200 locations that work together to ensure that anyone with a Toyota forklift gets the service and support they need and deserve. Though the company strives to give its customers quality, they also work to form lasting relationships and trust.
Free Forklift Quotes From Top Dealers!
Toyota Forklift Products
Toyota offers a variety of forklifts suited to a broad spectrum of tasks. Forklifts available from the company include:
Core Electric Forklift: This 4-wheel electric forklift is ideal for indoor applications. The Core Electric Forklift from Toyota is commonly used in warehouses. There is also a compact model available, which is able to maneuver through aisles as narrow as 11 feet wide.
Core IC Cushion Forklift: One of the most popular forklifts in North America, the Core IC Forklift is perfect for a variety of distribution and warehouse applications. This multipurpose lift has a capacity of 6,500 pounds, but is still maneuverable enough to fit through spaces as small as 12 feet wide.
Electric Pneumatic Forklift: These forklifts are ideal for those who are looking to keep their fleet entirely electric, but still need to perform tough, outdoor applications. The Electric Pneumatic Forklift offers the same power found in IC lifts, but has the clean air and low maintenance of an electric lift.
Large IC Pneumatic Forklift: With a load capacity of 17,500 pounds, the Large IC Pneumatic Forklift from Toyota is truly a powerhouse. Ideal for outdoor applications and environments, this lift is highly durable and able to perform even the most demanding tasks.
How Much Do Toyota Forklifts Cost?
It is difficult to name an exact price for Toyota forklifts, as there are various factors that determine the final cost. Additional accessories, engine/lift type, lift height, load capacity, and the vendor your purchase through all factor into the total cost. That being said, here is a general pricing guideline to give you an idea of what you can expect to pay for your Toyota forklift:
Toyota 7FGCU25 Forklift, LPG fuel, 4,350-pound lift capacity, 54" lowered and 80" raised heights, 2-stage mast, cushion tires, price range: $13,500 to $15,000
Toyota 8FGU25 Forklift, 5,000-pound lift capacity, LPG fuel, 3-stage mast, 48" forks, 189" maximum raised height, side shift, pneumatic tires, 4-wheel, price range: $30,000 to $32,500
Toyota 8FGU32 Forklift, 6,500-pound lift capacity, 3-stage mast, LPG fuel, 187" maximum raised height, side shift, pneumatic tires, 4-wheel, price range: $35,900 to $37,500
Toyota 8FG45U Forklift, 10,000-pound lift capacity, LPG fuel, 2-stage mast, pneumatic tires, 42" fork, 91" lowered and 132" raised heights, side shift, price range: $42,900 to $45,000
For smaller budgets, used forklifts are also an option. They offer significant savings, but it is important to make sure that a used lift is in proper working order and has all the features you need. If the vehicle cannot perform for your business, those savings won't mean anything.
Toyota Forklift Reviews
Customer reviews for Toyota forklifts commonly praise not just the quality of the products themselves, but the diversity of lifts that the company has to offer. No matter what their forklift needs may be, customers feel confident that Toyota has the solution for them. They also enjoy the comparison chart the company has online, which allows them to compare key features and pick the best possible vehicle for their business. Consumer Reports indicates that customers are also a big fan of Toyota's electric lifts, which provide the power of internal combustion forklifts without the environmental impact.
The vast majority of customer reviews for Toyota forklifts are positive, but there are customers who have had issues with the company when it comes to their warranties. Some customers have found that it is difficult to get warranty claims approved, no matter what the claim may be. As with any other product, it is important to read all available reviews before a final purchase is made.
Author: Angela Escobar
Compare Competing Prices From The Best Forklift Pros