Hyster Forklift Prices, Reviews, Complaints & Company Overview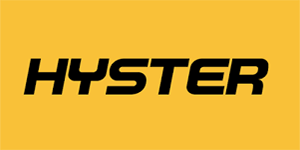 For decades, Hyster has been a recognized brand of the forklift manufacturing industry. They believe that your equipment should work just as hard as you do, a belief that has cemented their reputation as a company that produces durable and reliable lifts. No matter how heavy-duty the application, Hyster has a forklift that can handle it.
About Hyster
By combining industrial strength components and innovative designs, Hyster has made a name for themselves as producing some of the toughest forklifts on the market. The company offers a variety of materials handling equipment to ensure that you get the best possible setup for your company. This is also why they have the Product Selector, a feature that allows you to determine the ideal forklift for your business.
While products are important, Hyster knows that they aren't the only thing that customers need from an equipment provider. That is why the company provides expert consultations and comprehensive service to make sure you get the most out of your Hyster forklift. Whatever your business may need, Hyster is ready to help.
Free Forklift Quotes From Top Dealers!
Hyster Forklift Products
A broad spectrum of forklifts are available from Hyster, with multiple styles and types suited to different applications and environments. All lifts are designed to handle challenging tasks, with load capacities ranging from 2,000 to 115,000 pounds. Some of the forklift types available from Hyster are:
Electric forklifts: Energy-efficient and high-performance, electric forklifts from Hyster offer increased productivity and the ability to handle even the most demanding applications. There are several electric forklifts available from the company, with load capacities ranging from 4,000 to 12,000 pounds.
High capacity forklifts: Designed to handle the heaviest loads and the toughest working conditions, high capacity forklifts from Hyster are ideal for applications such as equipment lifting. Load capacities range from 19,000 to 105,821 pounds, meaning they can perform even the toughest of jobs with ease.
Internal combustion cushion tire forklifts: Specifically designed to handle high-lift applications in tight spaces, these forklifts are perfect for warehouse work or areas where space is a concern. These lifts offer increased productivity, with load capacities ranging between 3,000 and 15,500 pounds.
Internal combustion pneumatic tire forklifts: With a world-class reputation for durability and strength, these forklifts shine in even the toughest of tasks. Internal combustion pneumatic tire forklifts are available from Hyster with diesel or LPG engines, with load capacities ranging from 3,000 to 19,000 pounds.
How Much Do Hyster Forklifts Cost?
It is difficult to name an exact price for Hyster forklifts, as there are several factors that determine the total cost. Additional accessories, engine, lift height, lift type, and lift capacity all play a role, as does the vendor you purchase through. That being said, here is a general pricing guide to provide an idea of what you can expect to pay for your Hyster forklift:
Hyster S120FT Forklift, LPG fuel, 4-wheel cushion tires, 3-stage mast, 12,000-pound lift capacity, side shift, 42" forks, 85" lowered and 159" raised heights, price range: $35,000 to $37,500
Hyster H155 High Capacity Forklift, diesel fuel, 4-wheel pneumatic tires, 2-stage mast, 15,500-pound lift capacity, side shift, 113" lowered and 220" raised heights, price range: $39,000 to $42,000
Hyster H135 Forklift, LPG fuel, 4-wheel pneumatic tires, 3-stage mast, 13,500-pound lift capacity, dual drive, side shift, 100" lowered and 181" raised heights, price range: $45,000 to $48,000
Hyster H190 High Capacity Forklift, diesel fuel, 4-wheel pneumatic tires, 2-stage mast, 19,000-pound lift capacity, side shift, 150" lowered and 183" raised heights, price range: $59,000 to $62,000
If you have a smaller budget, used forklifts are also an option. They come in at about half the price, but that varies according to the number of hours and lift brand. You save a lot of money, but test that the vehicle is in proper working order and has all the features you need. Savings are great, but you'll actually lose out if you buy a lift that doesn't have everything you need, regardless of the price.
Hyster Forklift Reviews
As a company that has been around for a while, Hyster has had time to cultivate a brand reputation for quality and reliability. The vast majority of customer reviews agree with this, finding Hyster forklifts to be durable machines that help to increase the efficiency of their operations. Customers also enjoy that the company offers vehicles that are better for the environment with good fuel economy, without compromising performance.
Most reviews for Hyster forklifts are positive, but that does not mean all of them are. There are customers who complain about issues with warranty claims, stating that the company denied claims despite the fact that the problems were not due to the operator. This is easily the most common complaint among all forklift brands. Take advantage of manufacturer-sponsored trainings to help protect yourself against claims that defects are due to operator error.
It is important with any product to read all available reviews before making a final purchasing decision.
Author: Angela Escobar
Compare Competing Prices From The Best Forklift Pros