Crown Forklift Prices, Reviews, Complaints & Company Overview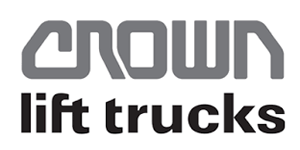 Over the several decades that Crown Equipment Corporation has been in the material handling industry, the award winning company has earned a reputation for exceptional design and durability. Constantly striving to earn their customers' trust through first-rate service and products, the Crown brand has become synonymous with reliability. No matter what your forklift needs may be, Crown has a lift for you and the service to back it up.
About Crown Forklifts
Crown was initially founded in 1945 in New Bremen, Ohio by brothers Allen A. and Carl H. Dicke. They remain a family company today, with the fourth generation of the Dicke family running the business today. They began production on high quality lift trucks in 1960 and quickly grew in the industry due to their broad range of products, becoming known for durability and reliability.
That reputation for excellence continues to this day, with Crown having earned over 80 awards for product design. Every forklift from the company contains up to 85 percent components that are designed and manufactured by Crown themselves. Any forklift purchased from them is a Crown machine inside and out.
Free Forklift Quotes From Top Dealers!
Crown Forklift Products
Crown offers a broad spectrum of forklift types across multiple product lines to ensure you have the best possible forklift for your business.
C-5 Series LPG
A high performance series with ergonomic designs and improved cooling and stability, the C-5 Series from Crown can be used for a variety of applications. The LPG cushion tire forklift can be used for indoor or outdoor applications, but is primarily meant to be navigated on hard surfaces such as blacktop or concrete. The LPG pneumatic (super elastic) tire forklift, while also suitable for indoor or outdoor use, is meant more for outdoor applications. The super elastic tires are designed for rough or rugged surfaces.
C-G Series
The combination of high performance and versatility makes the C-G Series from Crown perfect for a variety of applications. It offers dependability, flexibility, and is available in either cushion or pneumatic tire options. The C-G internal combustion, cushion tire forklift provides operator comfort and precise load handling in even the harshest of environments. Its pneumatic tire counterpart brings with it the same level of durability for indoor and outdoor applications.
FC Series
This series of forklift offers high power and increased productivity, with enhanced maneuverability perfect for any of your material handling needs. Crown's four wheel counterbalance forklift from the FC series offers high strength in addition to maneuverability, making it ideal for tight spaces and moving heavy loads.
RC Series
Ideal for busy or hectic work environments, the RC Series from Crown offers compact designs and unmatched visibility. The 3-wheel electric stand-up forklift from the RC Series has a side-stance operating compartment perfect for applications that require frequently entering and exiting the lift.
SC Series
Regardless of your industry or the tasks you need your forklift to perform, Crown's SC Series provides amazing adaptability and enhanced productivity. The SC Series 3-wheel sit-down forklift is designed for comfort and flexibility, combining the handling and stability of a large lift with the maneuverability of a small one. Also from this series is the 4-wheel sit-down forklift, which is a multipurpose vehicle with an increased lift height that is ideal for a broad range of applications.
How Much Do Crown Forklifts Cost?
It can be difficult to determine an exact cost for Crown forklifts, as prices vary depending on additional accessories, engine, lift height, lift type, and the vendor you purchase through. Here is a general pricing guideline so as to provide an idea of what you can expect to pay for your Crown forklift:
Crown SC4040-35 3 Wheel Forklift, cushion tires, 3,500-pound lift capacity, side shift, 42" forks, triple mast, 83" lowerer and 190" raised heights, price range: $14,000 to $15,250
Crown C5 1000-50 IC Forklift, LP fuel, cushion tires, 5,000-pound lift capacity, side shift, 48" forks, 3-stage mast, 83" lowered and 236" raised heights, price range: $18,600 to $20,550
Crown SC4520-30 4 Wheel Forklift, 36V, electric motor, cushion tires, 3,000-pound lift capacity, side shift, 42" forks, 5-degree mast tip, 3-stage mast, price range: $18,000 to $20,000
Crown RC5535 3 Wheel Forklift, cushion tires, 3,000-pound lift capacity, side shift, 42" forks, 3-stage mast, 83" lowerer and 190" raised heights, 83" lowered and 190" raised heights, 36V, electric motor, price range: $19,000 to $22,850
Crown C-5 1050-60 4 Wheel Forklift, LPG fuel, pneumatic tires, 6,000-pound lift capacity, side shift, 42" forks, triple mast, 85" lowered and 180" raised heights, 4-way hydraulics, price range: $30,000 to $35,250
Used forklifts are always an option for smaller budgets. Make sure that any used vehicle you are considering has the features you need and is in proper working order. A used lift offers significant savings, but if it does not have the features you need or perform at the level you require, you could be wasting your money.
Crown Forklift Reviews
The Crown belief that faith and supporting their customers is the best way to do business is reflected in nearly every review for their forklifts. It is common to find people that have gone to the company exclusively for, not just their forklift needs, but all of their material handling needs. Many enjoy the variety of options that they have to offer, as well as the various applications that each lift is able to support.
It should be noted, however, that while the majority of reviews are positive there are some that have had issues with the company. Some customers have has issues with Crown rejecting warranty claims, stating that the company did not accept responsibility for defects in the vehicle. It is important to read through any available reviews before a final decision is made.
Author: Angela Escobar
Compare Competing Prices From The Best Forklift Pros