Linde Forklift Prices, Reviews, Complaints & Company Overview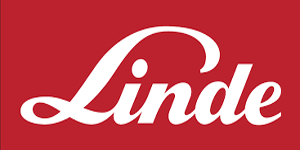 One of the world's largest manufacturers of forklifts, Linde Material Handling is known for their high-performance products and solutions. They built a name for themselves as a company that works to get their people the best possible solution, tailoring products and services to individual customers. For over 50 years, Linde has been a name you can trust.
About Linde Forklifts
Though the company's roots can be traced all the way back to the beginning of the 20th century, the foundation for the Linde we know today was laid in 1960. For decades, the company has worked hard to develop not just high-quality products, but a relationship with their customers based on service and trust. Through continued efforts to provide only the best to their customers, Linde has cemented its name as a trusted and valued forklift brand.
Linde Forklift Products
Linde offers several different forklifts of various sizes, specifications, and types. Whatever your forklift needs may be, Linde has you covered. Some of the lifts available from Linde are:
Free Forklift Quotes From Top Dealers!
E35-E50: Whether you need a small, compact forklift to navigate tight spaces or a long lift that can handle tall loads, the E35-E50 series of electric forklifts from Linde can help. Able to handle loads between 7,700 and 11,000 pounds, these lifts offer high power and smooth handling.
E16-E20 EVO: Another series of electric forklifts, the E16-E20 EVO series of vehicles provides enhanced stability without cutting out maneuverability. These lifts have rapid battery charging, allowing for less downtime while maintaining high performance levels and reducing energy expenditures.
H25-H35 EVO: Designed for intense, rigorous applications, these forklifts are powered by a high-torque internal combustion engine. This lift series is ideal for industries that require continuous use and operate in rough environments.
H100-H180 D: Also powered by an internal combustion engine, these forklifts are ideal for heavy-duty applications. They incorporate Linde's hydrostatic drive, allowing the lifts to be moved with millimeter precision, even with heavier loads. The H100-H180 D series of forklifts offers low fuel consumption without any loss of torque.
How Much Do Linde Forklifts Cost?
The price of Linde forklifts varies based on several factors, such as additional accessories, engine and lift type, lift height, weight capacity, and the vendor you purchase through. With that being said, the following is a general pricing guideline that should help give you an idea of what you can expect to pay for your Linde forklift:
Linde H40D Forklift, diesel fuel, 8,000-pound lift capacity, side shift, pneumatic tires, 90" lowered and 178" raised heights, 3-stage mast, 45" forks, price range: $39,000 to $42,000
Linde H35T Forklift, LPG fuel, 7,000-pound lift capacity, side shift, pneumatic tires, 88" lowered and 189" raised heights, 3-stage mast, 48" forks, price range: $25,500 to $28,400
Linde H80D900-03 Forklift, diesel fuel, 17,500-pound lift capacity, side shift, pneumatic tires, 107" lowered and 124" raised heights, 2-stage mast, 48" forks, automatic transmission, enclosed heated cab, price range: $45,000 to $48,000
Linde H18T Forklift, LPG fuel, 3,600-pound lift capacity, side shift, cushion tires, 83" lowered and 182" raised heights, 3-stage mast, 42" forks, price range: $26,500 to $28,000
If you find yourself on a smaller budget, used forklifts are also an option. The savings can be significant, around 50 percent depending on the model and hours of use, but it is important that you make sure that the lift has all the features you need and is in proper working order. Otherwise, you might be spending money on something that won't work for you.
Linde Forklift Reviews
Linde has spent decades cementing itself as a brand you can trust within the forklift and material handling industry, a sentiment echoed by many customers. Users report that the variety of lifts offered by Linde makes it easy to find the best possible option for them. They also enjoy the service and support the company offers, with some stating that it makes the entire process of owning and operating a Linde forklift easier than other brands. Many consumers choose Linde because they like that they can get a compact, electric forklift that still provides a high amount of strength.
Though the majority of reviews for Linde forklifts are quite positive, there are those that have had problems with the company. Specifically, some customers have said that the company does not honor warranty claims. People have had issues getting claims approved, stating that Linde places the blame on the customer rather than taking responsibility. It is important to read through all available reviews before making any final purchasing decisions.
Author: Angela Escobar
Compare Competing Prices From The Best Forklift Pros