Nissan Forklift Prices, Reviews, Complaints & Company Overview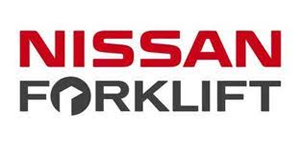 For over 50 years, Nissan has manufactured and produced high-performance forklifts and other material handling equipment. Whether you need a forklift that's electric or internal combustion, cushion or pneumatic tire, Nissan has what you need to get the job done.
Today, Nissan is a member of the UniCarrier family.
About Nissan
From the production of their very first forklift in 1957, Nissan has had a passion for customer satisfaction. They are proud of their history, which is full of reliable, quality products and happy customers. The company is committed to providing its customers with only the best products and service, striving to ensure that everyone with a Nissan forklift gets the most out of their vehicle. More than anything, Nissan's goal is to make your job easier.
Nissan Forklift Products
Nissan offers a variety of styles and types of forklift. No matter the environment you work in or tasks you need to perform, Nissan has the right lift for you. Some of the forklifts available from the company include:
Free Forklift Quotes From Top Dealers!
Nomad Platinum II: Available in either dual fuel (gas and LP) or LP options, the Nomad Platinum II is a versatile forklift that delivers high horsepower and torque to accomplish a variety of applications. This pneumatic tire lift works well for indoor tasks, such as those that might be done in a warehouse, but works just as well for rugged, outdoor applications.
Platinum II: This high-powered, cushion tire forklift packs a punch and is ideal for indoor applications. It comes with an engine protection system that provides warnings for any drops in oil pressure or spikes in temperature, ensuring that your lift lives a long and happy life. The Platinum II is available in gas, LP, or a dual fuel setup. While it is traditionally a cushion tire forklift, pneumatic tire options are available.
Platinum BX: With a lift capacity of up to 8,000 pounds, this electric lift can perfectly handle heavy-duty applications and comes without the environmental impact or maintenance that internal combustion forklifts bring. These lifts offer long per-charge operating hours, low noise levels, and operator comfort.
How Much Do Nissan Forklifts Cost?
The price of Nissan forklifts varies based on several factors, such as additional accessories, lift height, lift type, load capacity, and the vendor you purchase through. Here is a general pricing guideline to provide an idea of what you can expect to pay for your Nissan forklift:
Nissan Platinum II PFS40 Forklift, 4,000-pound lift capacity, LPG fuel, pneumatic tires, 72" lowered and 106" raised heights, 4 wheel, 42" forks, 3 stage mast, price range: $36,900 to $42,000
Nissan Nomad Platinum II AF50 Forklift, 5,000-pound lift capacity, LPG fuel, 3 stage mast, pneumatic tires, automatic transmission, 71" lowered and 152" raised heights, 4 wheel, 42" forks, price range: $58,000 to $61,000
Nissan BX BXC80N Forklift, 8,000-pound lift capacity, 72" lowered and 157" raised heights, 4 wheel cushion tires, 48V electric motor, 3 stage mast, hydraulic steering, 42" forks, price range: $71,500 to $75,000
If you find yourself working with a smaller budget, used forklifts are also available. Just remember that, while you will get a discount for used vehicles, it is important to make sure it has all the features you need and works properly. That discount will amount to nothing if the lift cannot perform to your needs.
Nissan Forklift Reviews
Nissan has been around for a while, allowing the company to build a reputation for quality products. Customer reviews commonly agree with that reputation, finding that Nissan offers high-quality forklifts backed by great customer service. People enjoy the options that the company has to offer, with many commenting that the versatility of certain models, like the Nomad II, provide them with the ability to use one lift for indoor and outdoor applications. Customers also like that different engine types are available for some models, allowing them to get the performance they need coupled with the power type they want.
The majority of customer reviews for Nissan forklifts are positive, but there are some customers that have had issues with the company's lifts. Specifically, when it comes to warranties. Some customers have said that when they submitted their warranty claims, the company rejected them, declaring that the damage/issue was due to operator error. As with any product, it is important to read through all available reviews before making your final purchasing decision.
Author: Angela Escobar
Compare Competing Prices From The Best Forklift Pros