Allscripts EMR Software Prices, Reviews, Complaints & Company Overview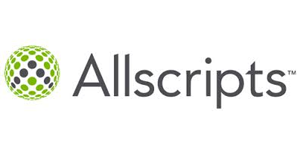 Allscripts offers a host of software solutions designed to help healthcare providers streamline operations, allowing them to focus on their core mission - the patient - without losing sight of vital administrative tasks. In addition to financial and population health management tools, Allscripts offers electronic health records (EHR) software. These systems work well together, connecting each facet of your practice.
About AllScripts' EHR Products
Allscripts offers two EHR software solutions: TouchWorks and Professional. In addition, Allscripts ePrescribe works as a standalone product (handling electronic prescriptions only). You may also integrate it with their specialty EMR products.
The company's EMR and EHR tools include robust analytics and reporting designed to help bolster provider/patient relationships via the Allscripts CareInMotion feature.
Free EMR Software Quotes From Top Companies!
Allscripts TouchWorks EHR
This is a comprehensive system that integrates with Allscripts Clinical Quality Solution (CQS) for complete practice management and support in making clinical decisions. It also features Allscripts Prenatal for maternity care.
TouchWorks is a cloud-based software that includes clinical features, e-prescribe, and mobile access from any connected device. TouchWorks' incredible scalability means that it works well for smaller practices as well as multi-speciality, multi-site groups. And, the system's mobile access means providers can update patient histories in real time, no matter where they are.
Allscripts Professional EHR
Designed for smaller practices and ambulatories, the Professional EHR system helps you do more with less. Integrated clinical and financial tools bring your focus back to patient care. The software features a customizable interface and user-friendly dashboard that displays daily planning, appointment monitoring, treatment programs, workflows, and lab results.
In addition, the Mobile option allows providers to access data from any connected device, no matter where they are.
How Much Does Allscripts EMR Software Cost?
EMR pricing varies widely depending on the number of users you have, the size of your practice, the number of providers, and which features you choose. Costs don't vary quite so much with a company like Allscripts, though, because their products are web-based. The widest price variances come with self-hosted solutions. On average, you'll pay between $800 and $1,200 per month, per provider for EMR software. Again, much depends on the features you choose; your costs may actually be higher. Or, if you opt for basic charting and billing solutions, the average cost is around $400 per month, per provider.
Web-based software, also known as the cloud, offers a much lower up-front cost and easy scalability, two reasons it's so popular. In addition, it typically includes software updates, which means any time there's a change to laws and regulations, the software updates without you having to do a thing.
However, if your practice does not have a reliable Internet connection (and preferably a T-1 line), it may not be the best choice for you. Spotty Internet may cause a slower system than if you chose self-hosting.
Allscripts EMR Software Reviews
Reviews for Allscripts run the gamut from "It if were free it would be over-priced," to "Eh, it's okay," to "This is the best software our practice has ever used." Practices that used Allscripts solely for e-prescribing rated the system much higher. As a whole, though, the company rates around 2.7 stars out of 5. Do as much research as you can before signing any contracts. Talk to other clinics or providers, particularly if they have the same specialty. This is the easiest way to find out how easy - or difficult - an EMR system is. If your vendor rep offers referrals, follow up and call those providers to get a first-hand account of what using the software was actually like. Finally, if you can take the software out for a test drive, do so.
Positive Feedback
Customers who like Allscripts praise the software for being user-friendly and highly adaptable to specialty practices. They also praise the company's customer support and availability. The most common positive feedback includes:
Ready and knowledgeable customer support
User-friendly layout
It has great features that handle just about any task
Easy navigation
Easy customization
The scheduling system is easy to learn
Providers can send tests, labs, and prescriptions, including notes
Ensures the practice meets state and federal requirements
Negative Feedback
Common complaints center around the amount of downtime customers experience. However, customers also don't like the templates (calling them "too wordy), the fact that system updates lead to crashes, and problems aren't fixed even after multiple attempts at addressing the issue. Finally, even users who left mostly positive reviews complained about the number of "clicks" every task takes.
The most common negative feedback includes:
The system is down too often
Even when the system is up, it's slow
Does not integrate well with other software
Not user-friendly, it requires a lot of "clicks" to complete a task
Customer support is not timely
System updates occur during office hours
Additional charges for everything
Author: Angela Escobar
Compare Competing Prices From The Best EMR Software Pros